WWE Elimination Chamber 2015: Match Card, Predictions, Preview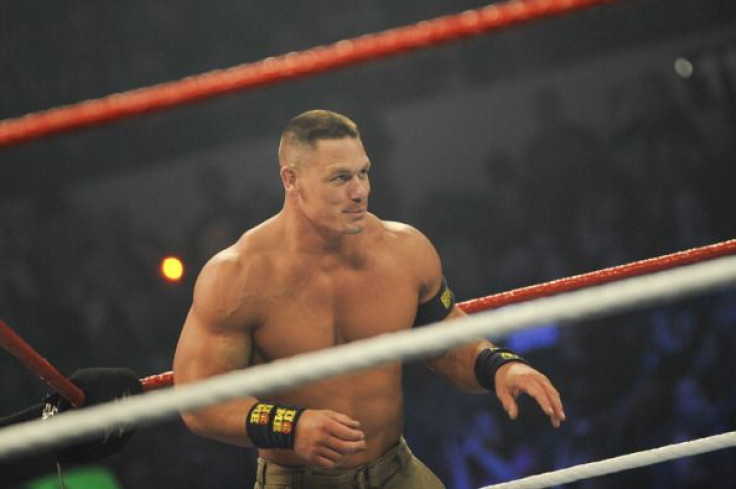 Update: A previous version of this article said John Cena would face Kevin Owens in a United States Championship match. Their match will not involve the title.
Just two weeks after WWE Payback, Elimination Chamber is set to take place on Sunday in Corpus Christi, Texas. It can only be seen on WWE Network, and every belt except the United States Championship will be defended at the event.
Two matches will take place in the actual elimination chamber, but not the WWE World Heavyweight Championship Match. Seth Rollins will defend his title against Dean Ambrose, continuing a feud that has lasted for a year in WWE.
The event will feature a few firsts. It's the first time that a tag team championship match will take place in the elimination chamber. Sunday also marks the first time that Kevin Owens will have a WWE match on the main roster, as the NXT Champion takes on John Cena in a non-title match.
Daniel Bryan is still out with an injury, but he's scheduled to be a part of Miz TV on the pre-show. Neither Randy Orton nor Bray Wyatt has a match on the card.
The card includes six matches, and only one doesn't involve a championship. Below are predictions for Elimination Chamber 2015.
Seth Rollins vs. Dean Ambrose (WWE World Heavyweight Championship Match)
It'd be a major surprise to see Rollins lose the title any time before SummerSlam. Ambrose has pinned Rollins twice in the last few weeks in non-title matches, so expect Rollins to get a win on Sunday. There will likely be outside interference of some kind, and a heel turn from Roman Reigns that costs Ambrose the match might not be out of the question.
Prediction: Seth Rollins
John Cena vs. Kevin Owens (Champion vs. Champion Match)
The NXT Champion has gotten the better of Cena on the last two episodes of "Monday Night Raw," so Sunday could be Cena's turn to get revenge. Owens is the top wrestler in NXT, and even though he's been booked very strongly since signing with WWE, Owens can lose to the company's top star and still remain one of the best prospects in WWE.
Prediction: John Cena
WWE Tag Team Championship Elimination Chamber Match
The New Day will put their titles on the line against five other teams in a match that has never been done before. The Ascension and Los Matadores have little to no chance of winning the championship, and it'd be surprising to see The Lucha Dragons or The Prime Time Players leave victorious, since neither team has consistently had matches on "Raw." Cesaro and Kidd could get the titles soon, but The New Day is so over as a heel faction that there's no reason to have the champs lose.
Prediction: The New Day
Intercontinental Championship Elimination Chamber Match
R-Truth might be the only one of the six wrestlers that doesn't have any chance to win the title. Rusev and Dolph Ziggler seem to be headed towards a feud over Lana, and their program might not involve the title. Bad News Barrett recently won the King of the Ring tournament, and Ryback hasn't been pushed very strongly, making it unlikely that he'll become the champ. That leaves Sheamus, who could win the match and become one of WWE's top heels.
Prediction: Sheamus
Nikki Bella vs. Paige vs. Naomi (Divas Championship Match)
Nikki Bella has had a long title reign, winning the belt in November, so it could be time for someone else to have the championship. A win for Naomi makes sense, and it would allow Paige to chase the title this summer.
Prediction: Naomi
Neville vs. Bo Dallas
A win for Dallas could help make this feud last over a few pay-per-views, but it appears that WWE has bigger plans for Neville and it's hard to see him losing to a wrestler that's barely had any PPV matches in WWE.
Prediction: Neville
© Copyright IBTimes 2023. All rights reserved.