WWE Predictions 2015: Brock Lesnar, John Cena, Dolph Ziggler To Win Matches At Japan Live Event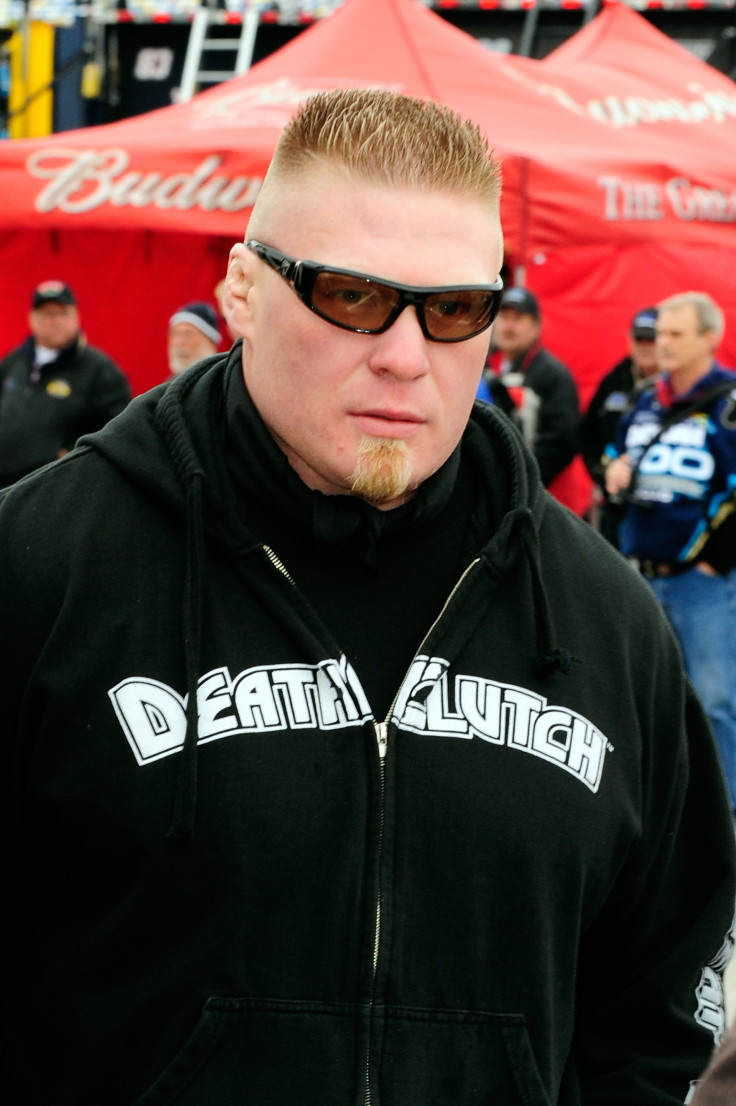 The next WWE pay-per-view is still nearly three weeks away, but there will be a special event on the WWE Network on Saturday, July 4. WWE will broadcast a live event from Tokyo, Japan, which will include a match with Brock Lesnar, as well as an NXT Championship match.
Lesnar's involvement makes the event special for a few reasons. He hasn't competed in a match outside of a PPV since he returned to WWE in 2012. Lesnar is also returning to Japan, where he hasn't wrestled in almost 10 years. A little over a year after leaving WWE in 2004, Lesnar won the IWGP Heavyweight Championship at the Tokyo Dome.
Saturday's event will air live at 5:30 a.m. ET and is scheduled to last two hours. It will replay on the WWE Network at 2 p.m. ET, 8 p.m. ET and 11 p.m. ET on the same day.
Below is a look at the predictions for the entire match card.
Brock Lesnar vs. Kofi Kingston
In his first match since WrestleMania 31, Lesnar will have a dominant performance. It could be reminiscent of his win over Cena at Summerslam last year, though the match might not last nearly as long. A round of German Supplexes, followed by an F5 should get the job done, making Lesnar look as strong as ever before his WWE World Heavyweight Championship match with Seth Rollins at Battleground.
Prediction: Brock Lesnar
Kevin Owens vs. Finn Balor (NXT Championship Match)
Kevin Owens' time in NXT is likely coming to an end, so it only makes sense that Balor will win the title. Owens joined the WWE main roster in May, and he immediately became the No.2 heel behind Seth Rollins. Balor should be incredibly over with the crowd because of all his years wrestling in Japan, and it will make for a great main event when he finally beats Owens for the belt.
Prediction: Finn Balor
Neville vs. Chris Jericho
Jericho has become known for putting over younger talent, and he won't likely be appearing on "Monday Night Raw" anytime soon. Neville will likely get the victory, and it could end up being the best match on the card.
Prediction: Neville
John Cena and Dolph Ziggler vs. King Barrett and Kane
John Cena usually wins his matches at live events, and Saturday should be no different. Barrett won the King of the Ring a few months ago, but he hasn't done much since losing the Intercontinental Championship at WrestleMania 31.
Prediction: John Cena and Dolph Ziggler
Nikki Bella vs. Paige vs. Naomi (Divas Championship Match)
Even though the event will air on the WWE Network, Nikki likely won't lose the title until a PPV. Her reign has lasted since Survivor Series, and she could hold the belt for a few more weeks, or even months. Paige or someone from the NXT women's division seems destined to have the championship next.
Prediction: Nikki Bella
Cesaro vs. Diego
Diego is barely even on "Raw" or "SmackDown," so he isn't likely to beat Cesaro on Saturday. Cesaro nearly beat Cena for the United States Championship on Monday, and it will be interesting to see what kind of singles push, if any, he'll get with Tyson Kidd out for a long time because of neck surgery.
Prediction: Cesaro
The Lucha Dragons vs. The New Day
The Lucha Dragons have a chance to be a popular tag team on the main roster, but New Day is more established, and likely to get the win with Kofi losing to Lesnar.
Prediction: The New Day
© Copyright IBTimes 2023. All rights reserved.