WWE Superstar Daniel Bryan Retires From Professional Wrestling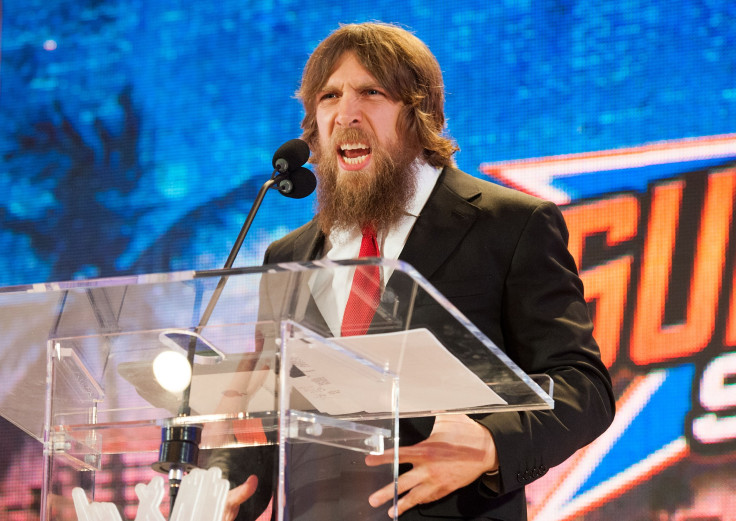 Having been kept out of the ring for nearly a year because of his history with concussions, former WWE World Heavyweight Champion Daniel Bryan has announced his retirement from professional wrestling. Bryan announced his intentions on Twitter on Monday afternoon, stating that he would explain his decision on "Monday Night Raw."
Bryan hasn't had a match since April when he suffered a concussion, and there's been no timetable for his return. The 34-year-old has reportedly been cleared by outside doctors to return to the ring, but he's remained out of action because he's been unable to get clearance from WWE's medical staff.
There had been hope among fans that Bryan might return for a match at WrestleMania 32, but that won't be the case. Dave Meltzer of F4WOnline.com recently reported that Bryan tried to give his notice to WWE, but the company would not let him out of his contract.
It's possible that Bryan's tweet could be setting up a WWE storyline. Mark Henry pretended he was retiring in the summer of 2013, only to turn on John Cena and have a championship match at the next pay-per-view. But that doesn't seem likely to be the case with Bryan, whose been unable to get medically cleared by WWE for more than 10 months.
Before getting injured, Bryan was one of the most popular wrestlers WWE had seen in years. Bryan won the WWE World Heavyweight Championship for the first time at SummerSlam 2013, and he defeated Randy Orton and Batista in the main event of WrestleMania 30 in 2014.
© Copyright IBTimes 2023. All rights reserved.