WWE's Sonya Deville Talks Mandy Rose, Asuka, LGBTQ Representation In Wrestling, More
Sonya Deville returned to "SmackDown" Friday night, reigniting her feud with Mandy Rose. After a few weeks away from WWE TV, Deville attacked her former tag team partner and cut her hair.
"It's not finished," Deville told International Business Times Thursday, regarding her feud with Rose. "I told everyone I wasn't finished with Mandy. I told everyone exactly what I was going to do to Mandy: ruin her life. And I'm a woman of my word. Keep tuning in every week to 'SmackDown' on Fox and you will see I live up to everything I say."
Off-screen, Deville—real name Daria Berenato—and Rose are close friends and business partners. They've turned their YouTube series, "DaMandyz Donutz," into a line of products. Deville, WWE's first openly gay female wrestler, also has her own clothing line called "Rainbow Love."
Deville, 26, even competed as a professional mixed martial artist before signing with WWE five years ago.
International Business Times spoke with Deville the day before her return to television to talk about continuing to perform during the coronavirus pandemic, LGBTQ+ representation in wrestling, what's next for her in WWE and more.
This interview has been edited and condensed for length and clarity.
What have the last few months been like for you while wrestling during the coronavirus pandemic?
It's obviously been kind of crazy for everybody, but it's one of these things where the last five years of our lives have been on the road. And we haven't had much downtime or normalcy of a Monday through Friday or anything like that. So it's been nice in a sense to be in our own homes instead of hotels. We're blessed to still be able to work and put on a show for people that are going through tough times, because what's our escape right now? Television and social media. It's cool to be a part of something that's providing entertainment in a time like this.
Have you had any reservations about continuing to perform in the ring?
Obviously it's unsettling because there are so many unknowns about everything going on, but at the end of the day, I'm fortunate enough to live alone. I don't live with anybody who's high risk. I don't have kids. I don't live with my mother or anything like that, so it's more comfortable for someone like me I think to just push through and do what I need to do. But I understand everyone's difference of opinions on a situation like this.
NXT star Tegan Nox said she spoke with you before she recently came out as a lesbian. What advice did you give to her?
Tegan's an incredible person. I'm so happy for her and her girlfriend. She reached out to me a couple of months ago and she just kind of picked my brain on my coming out story. What it was like and what she was going through and how to kind of navigate some of the dark waters that she hasn't done yet. I just gave her the best advice I could, and I told her that I think she's awesome and speaking her truth is a powerful thing, but to do it on her time, in her way and not to let anybody else dictate that journey for her.
What has it been like for you to see LGBTQ+ representation in both WWE and AEW?
It's so cool. I look back to five years ago when I first came into WWE and I was nervous because there wasn't a lot of representation. I didn't even know of Darren Young at the time. I learned about him as I got signed into NXT, but then he didn't work for the company anymore. Within my small community, there wasn't much representation. It was important for me to be that for other young people looking to get into the wrestling industry, and to now see representation of almost all aspects of the LGBTQ+ community is so important. It's so pivotal for our community and where the sport is going in general.
Having Jake Atlas and Tegan in WWE, and seeing Sonny Kiss and Nyla Rose in AEW, it's so powerful and it means the world to me. I know that it means the world to younger members of the LGBTQ+ community looking to get into wrestling. It's really inspirational.
How have you felt watching Bayley and Sasha Banks win all of the women's titles in WWE?
Have they faced me yet this year? That's why they have all the gold still. The second I get in that picture it's all gonna change, and I think everybody knows that. Bayley and Sasha can hold onto their gold as long as they want until I'm finished with Mandy, and then I'm coming straight for the title. That's the end of the story.
You've said in the past you hope to have a feud with Asuka. Why her, and why does she command so much respect among other wrestlers?
Asuka is in my opinion the greatest to ever do it. She's so well-rounded. She's so charismatic. She's hard-hitting. She's aggressive, fast. Everything that I like about wrestling is what Asuka does. I think our styles match up well. I think we're both heavy hitters, hard strikers. Every wrestler has good chemistry with another wrestler, more so than anybody else, and I just think that mine and Asuka's in-ring chemistry is incredible. I would love to show fans that one day. I know that moment in time will come.
She's respected because she's humble, she puts her head down and goes to work every day and outworks a lot of people on the roster. She's really that talented.
You competed in MMA before becoming a wrestler. How did you get into the sport?
I played school sports from the time that I was five, six years old up until my sophomore year in high school and then I kind of just was sick of the monotony of playing school sports. I didn't see soccer, basketball or lacrosse as being part of my future. I wasn't gonna be a college player. That really wasn't what I had my mindset on. I needed to find something that was part of my future because I was always thinking about bigger goals and the long term.
I was tough. I was a fighter and so I thought it could really lead to something big in my actual career post-high school. I had my mom take me to a local gym that was 45 minutes from my house and she would drive before I got my license. I just fell in love with it. I fell in love with the rawness of it, the realness of it, the high stakes. The thought of performing and fighting someone one-on-one with so much on the line really intrigued me.
I know you've been working with an acting coach. Are you hoping to eventually transition into movies?
Before I got to WWE, the two things that I loved most were acting and fighting. That's why I was out in Los Angeles. When I discovered WWE, I was like, "Wait a second. This is the combination of the two things that I literally love the most." It's performing and fighting, and it's kind of everything rolled into one. I kind of organically stumbled upon my dream job. I'm so happy here and I plan to be here for a long time, but when my body can't handle it anymore or when the time's right, I would love to transition into acting and be in movies. I'd love to be the first female to really make that transition from WWE to Hollywood.
What's the latest with "DaMandyz Donutz"? I read you're going to start selling your own doughnuts soon.
We are currently working on expanding the merchandise line. We have a lot of cool announcements coming up in the coming weeks. Let's just say we will be available on other platforms so that ordering is easier, faster, more efficient so that we can have more diversity in our items and our products, which we are super excited to announce.
You heard right, doughnuts are on the way. More details to come in the coming months, but we're closer to producing the actual DaMandyz Donut than we've ever been.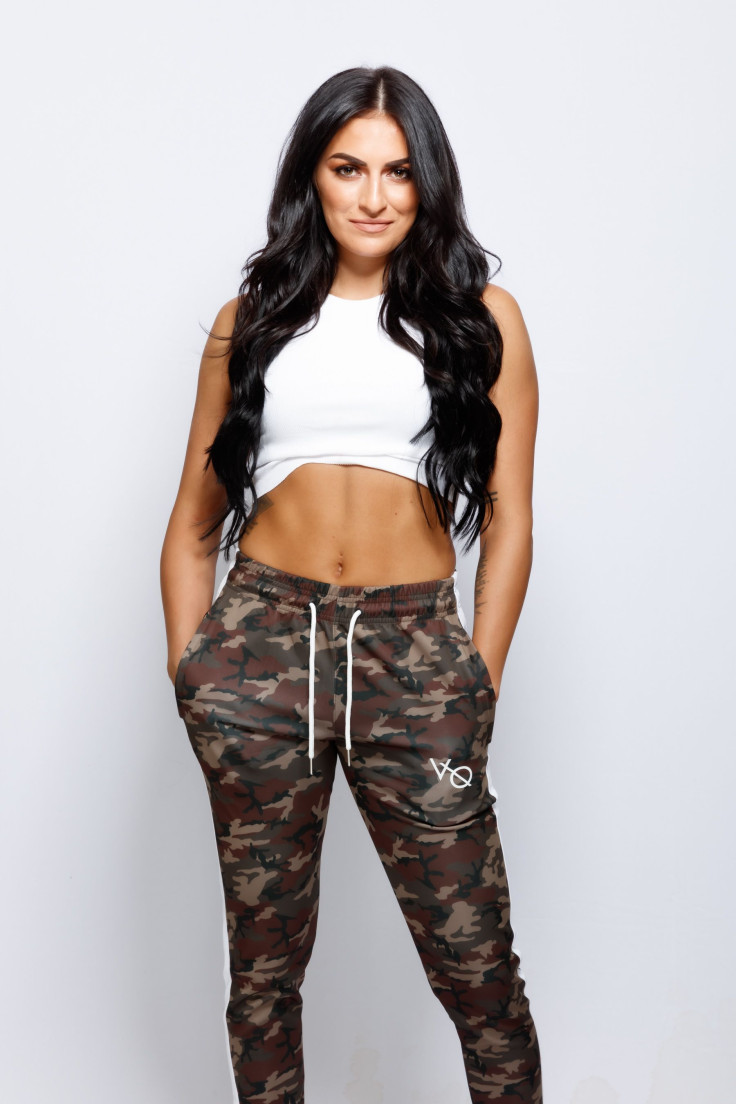 FOR FREE to continue reading
✔️ Unlock the full content of International Business Times UK for free
offer available for a limited time only
✔️ Easily manage your Newsletters subscriptions and save your favourite articles
✔️ No payment method required
Already have an account?
Log in
© Copyright IBTimes 2023. All rights reserved.