Younger Generation Lack Belief In Beating Roger Federer, Rafael Nadal: Henri Leconte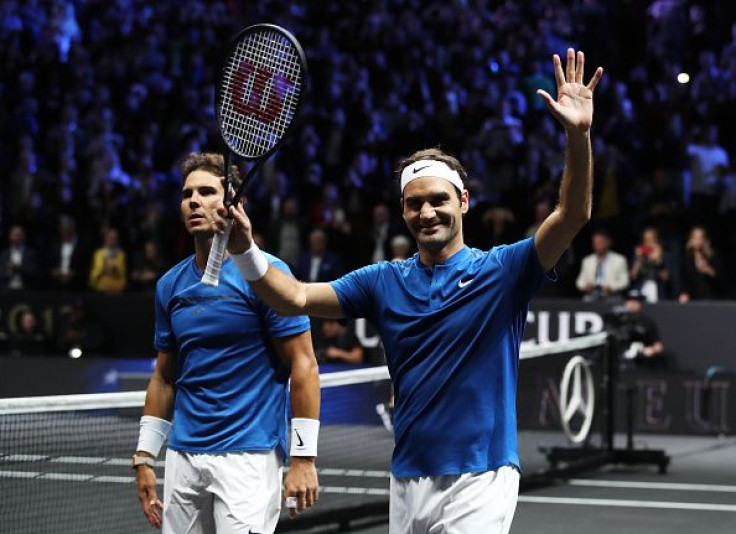 The younger generation in tennis lack belief and are afraid of facing Roger Federer and Rafael Nadal, according to Former French Open doubles champion Henri Leconte.
Federer and Nadal both experienced career resurgences since the start of 2017 and have dominated the sport like old times once again, winning the last five Grand Slams while constantly trading the No. 1 spot with each other in the process.
While the duo turning back the clock coincided with Novak Djokovic and Andy Murray suffering from niggling injuries, one major criticism of the ATP Tour is how very few youngsters and prospects have challenged both Federer and Nadal, despite the pair being in their thirties and seemingly past their prime a few years prior.
With the French Open taking place this Sunday, Nadal is expected to extend his record to an unprecedented 11th crown and other than Djokovic and the exception of Dominic Thiem, no other player is expected to stop him on clay this year, though Alexander Zverev came close in the final of the Rome Masters last week.
Leconte believes the younger generation are talented but need to let go of their fears when they are challenging the legends of the sport, especially if they want to win a Grand Slam in the near future.
"Just need to believe it's possible and you can win," Leconte said, as per Express. "They work hard, have talent, but when they face Federer or Nadal they are afraid of them."
"There are very good values in the new generation, but almost everyone is afraid when they look at the other side of the net and see the legends they have always admired," he said.
While Federer is 36 and Nadal is five years younger at 31, they are also both in great physical condition which makes youth a non-factor for them against a younger opponent but Leconte still believes the problem is more of a mental issue.
"And then there's the physical issue," he added. "Federer - by the way he has managed the career - and Nadal are still very strong physically, fit. But the biggest problem is really mental. You have to respect your opponents outside the court, but not inside."
"It's there to win and sometimes we respect others too much. That happened to me with Boris Becker throughout my career," he said.
The French Open takes place from May 27 to June 10 with the draw being made on Thursday with the grass-court season beginning soon after where Federer will return to action for the first time since March.
Meanwhile, former women's No. 1 Serena Williams will be returning to action at her first Grand Slam in 16 months when she participates at the French Open. However, despite her taking maternity leave, she will not be seeded by the event organizers as she faces the risk of a higher-ranked opponent early on in the tournament.
© Copyright IBTimes 2023. All rights reserved.