YouTuber Ate And Trained Like Prime Mike Tyson For 24 Hours
KEY POINTS
Fitness YouTuber Will Tennyson likes to follow training and diet routine of famous athletes and actors
Tennyson recently tried to follow a prime Mike Tyson diet and training regimen for 24 hours
Tennyson admitted he was wiped out after following Tyson's routine
A fitness YouTuber tried to eat and train like a prime Mike Tyson for a day.
In the history of boxing, there are only few who are genetically gifted, and one of them was Tyson. Even to this day, some of Tyson's former trainers confirmed that the young Tyson's body was just way stronger than everybody else. As expected, the prime "Iron Mike" had an insane training regimen designed not for an ordinary man.
In one of his latest uploads, YouTuber Will Tennyson, who developed a passion in following the training and eating regimens of famous athletes and actors, decided to try a prime Tyson's daily routine, Men's Health reported.
Tennyson did his research and according to the former heavyweight champ's diet, he has to consume between 3,000-4,000 calories a day. Tyson's day starts at 4 a.m. with a 3 to 5 mile jog so Tennyson ran 4 miles. He then took a power nap until breakfast time at 10 a.m. For breakfast, Tennyson said that Tyson refuels his body with a simple breakfast: oatmeal, milk and his daily vitamins.
Once done with breakfast, Tennyson began training like Tyson and it usually begins with a "10 2-minute rounds"of sparring with 45 second break in between. At this point, the YouTuber started to feel the intensity of the legend's training routine saying he has exerted "so much force with the punches, that after 10 rounds of 2 minute I'm gonna be wiped."
Next up, was the " calisthenics ." It was a high-rep, low-weight workout which includes a truly body-soring sets of exercise:
- 2,000 squats
- 500 triceps extensions
- 500 pushups
- 500 shrugs with 30 kilos (65 pounds)
- 500 neck crunches
- 30 minutes of neck bridges (Tennyson notes that the safety of this exercise is unsure, and didn't performed it.)
While the calisthenics routine already looks insane, the prime Tyson apparently doesn't do it all just once. He spreads it out into 3 different sessions throughout the day. As for an average guy like Tennyson, he decided to break it down into just sets of 50 reps (instead of 500) for his first session.
"That was 1 round, and I'm already curled up in a ball. This is insane, but if you want to be the best in your sport, you got to get outside of your comfort zone. Only the great ones do this stuff, and he [Tyson] does this 5 times a week," Tennyson said after his first session.
For lunch, Tennyson prepared a usual Tyson meal of 150 grams of white rice, a 9 oz. chicken breast, and a tall glass of orange juice.
"After looking at his diet, he doesn't have a variety of foods. Every meal is a carb and a protein. And it doesn't seem like he's not eating for enjoyment, he's just eating for fuel, and that's a true athlete to me," Tennyson noted.
After lunch, Tennyson went on for another 6 rounds of sparring with speed bag work and jumping rope then, another round of calisthenics. This was followed by a short snack time. Tennyson ate 6 bananas and chugged a protein shake.
Once done snacking, Tennyson finished up his last round of calisthenics, and then moves on to shadowboxing, to which he admitted: "You're just punching air, but I'm telling you, you run out of gas."
For a Tyson type of dinner, Tennyson grilled up a 9-ounce sirloin steak, and matched it with pasta and a tropical juice. And while a normal person would likely to end his day at this point, Tennyson had to close the day with a 30 minutes to an hour on an exercise bike. At the end of the day, he was really wiped out.
"I'm very sore. My neck is super stiff, and I know I'm going to be feeling it for a few days after this," he admitted.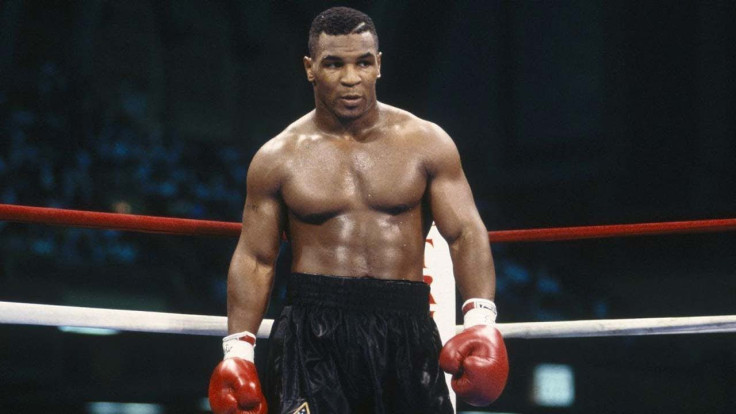 © Copyright IBTimes 2023. All rights reserved.