Photo: People
Paula Deen
Just six months after announcing that she was diagnosed with Type 2 diabetes, Southern cuisine chef Paula Deen sported massive weight loss on the cover of People magazine, admitting that she shed 30 pounds and dropped from a women's size 18 to a 10 with a diabetes-friendly diet plan. View the slideshow to see before and after photos of Paula Deen.
Photo: People
Satyam sees interest from about 8 suitors: sources
About eight potential bidders have registered with Satyam Computer Services to buy a 51 percent stake in the fraud-hit Indian outsourcer, two investment banking sources said on Friday.
He declined to be named as he is not authorized to speak to the media.
Satyam was plunged into a crisis in January after its founder quit as chairman revealing profits were falsified for years. The company is now overseen by a government appointed board, which has begun the process of inducting a strategic investor.
The last day for registering expression of interest was Thursday, and the bidders will need to show the ability to invest 15 billion rupees ($290 million) by March 20.
Engineering and construction firm Larsen & Toubro , which owns a 12 percent stake in Satyam , diversified Spice Group, IT services firm Tech Mahindra and Nasdaq-listed iGate have all expressed interest.
The bankers declined to reveal the names of the other bidders. Final bids are expected to come in at between 40-50 rupees a share but the price could change depending on the disclosures, they said.
By 0850 GMT, shares in Satyam were down 4 percent at 45.30 rupees valuing the firm at about $600 million.
($1=51.6 rupees)
(Reporting by Narayanan Somasundaram; Editing by Ranjit Gangadharan)
Photo: People
Kazuya Ito, fund manager at Daiwa SB Investments
Thomson Financial News - The Fed is expected to halt its easing cycle after carrying out an expected 0.25 percentage point cut next week, and the Bank of Japan is also expected to eventually return to the stance of normalizing interest rates.
Photo: People
AUD/USD - Australian Dollar US Dollar, European Session - 13/06/08
0,9397. AUD USD is in an downtrend directed by 1H exponential moving averages. AUD USD is in a consolidation after the last bearish movement. The volatility is low. Bollinger bands are flat. ForexTrend 4H (Mataf Trend Indicator) is in a bearish configuration. The consolidation should continue. The price should continue to move in 0,9300 / 0,9430 range. We won't take a position. The risk/reward ratio is too high to take a position..
Resistances

0,9410 - 0,9460

Supports

0,9330 - 0,9300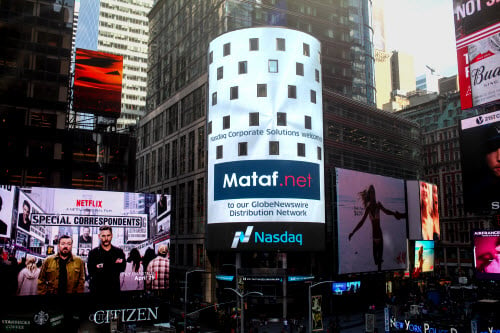 Photo: People
Research In Motion Q4 earnings rise, top estimate; guides Q1 EPS above consensus
Blackberry maker Research In Motion Ltd. (RIMM, RIM.TO) said Thursday after the markets closed that fourth quarter earnings rose 26% from last year, helped by strong sales of its smartphones and early success of its new products. The company's quarterly earnings per share also came in above analysts' expectations. At the same time, the company forecast first quarter earnings above analysts' current consensus estimate, sending its shares up by more than 21% in after hours trading.
The Waterloo, Canada-based company reported net income for the fourth quarter of $518.3 million or $0.90 per share, compared to $412.5 million or $0.72 per share for the year-ago quarter.
On average, 43 analysts polled by Thomson Reuters expected the company to earn $0.84 per share for the fourth quarter.
Gross margin for the fourth quarter fell to 40.0% from 51.4% a year ago.
Revenue for the fourth quarter jumped 84% to $3.46 billion from $1.88 billion in the same quarter of last year. Forty analysts had a consensus revenue estimate of $3.40 billion for the fourth quarter.
About 83% of revenue came from devices, 12% from service, 2% from software and 3% from other revenue.
Research In Motion shipped about 7.8 million devices in the fourth quarter and about 26 million devices in fiscal 2009. The company shipped its 50 millionth BlackBerry smartphone in January.
The company said about 3.9 million net new BlackBerry subscriber accounts were added in the quarter, taking the total BlackBerry subscriber account base to about 25 million.
We are very pleased to report another record quarter with standout subscriber growth that speaks volumes about the early success and momentum of our new BlackBerry products, said Jim Balsillie, Co-CEO at Research In Motion.
In February, Research In Motion said it expected fourth quarter earnings per share to be at the low end of its previous guidance range of $0.83 to $0.91 per share and revenue to for the quarter to be at or near the mid-point of the previously guided range of $3.30 billion to $3.50 billion. The company expected fourth quarter gross margin to be at the low end of its earlier guidance range of 40% to 41%.
The company said at that time that the new BlackBerry products launched in the third quarter continue to be well received in the market. The company had noted that post-holiday subscriber performance in both North America and international markets has exceeded its earlier expectations.
For the fiscal year ended February 28, 2009, the company reported net income of $1.89 billion or $3.30 per share, compared to $1.29 billion or $2.26 per share for the fiscal year ended March 1, 2008.
Revenue for the fiscal year 2009 surged 84% to $11.07 billion from $6.01 billion last year.
Looking forward to the first quarter, the company expects revenue of $3.3 billion to $3.5 billion and earnings of $0.88 to $0.97 per share. Analysts currently expect the company to earn $0.82 per share on revenue of $3.35 billion for the first quarter.
The company expects first quarter gross margin to be about 43% to 44%. Net subscriber account additions in the first quarter are expected to be between 3.7 million to 3.9 million.
Looking ahead into fiscal 2010, we see exceptional opportunities for RIM and its partners to leverage the investments and success of the past year to continue growing market share and profitability, said Balsillie.
Research In Motion's results and forecast assumes significance at a time when mobile phone sales have been hit hard by a sharp pull back in consumer spending amid the U.S. recession.
Research In Motion's main customers have traditionally been corporate executives, lawyers, politicians and other professionals who use its BlackBerry smartphones to send wireless email securely.
To diversify its user base, the company has brought out multimedia-laden handsets like the Pearl model and the touchscreen BlackBerry Storm.
On Wednesday, the company launched its App World for BlackBerry smartphones. App World, RIM's answer to Apple Inc.'s (AAPL) App Store and Google Inc.'s (GOOG) Android Marketplace, will include applications covering entertainment, eBooks, travel, games, news and weather.
Last month, Research In Motion completed acquisition of Canadian data protection software maker Certicom Corp.
Among others in the industry, Treo smartphone maker Palm, Inc. (PALM) last month reported a wider third quarter loss, as revenue dropped 71% due to lower demand for its older smartphones, a challenging economic environment and later-than-expected shipments of its Treo Pro phone in the U.S.
Research In Motion shares closed Thursday's regular trading session on the Nasdaq at $49.09, up $3.47 or 7.61% and gained an additional $10.61 or 21.61% in after hours trading. On the TSX, the company's share closed Thursday at C$60.99, up C$3.29 or 5.70%.
For comments and feedback: contact editorial@rttnews.com
Just six months after announcing that she was diagnosed with Type 2 diabetes, Southern cuisine chef Paula Deen sported massive weight loss on the cover of People magazine, admitting that she shed 30 pounds and dropped from a women's size 18 to a 10 with a diabetes-friendly diet plan.
I do think differently now, 65-year-old Deen told People, regarding food. I'm more aware.
So what kind of foods are on the Food Network star's radar? Which clearly have worked to help her slim down?
Deen said she has ditched some of her favorite foods, like potatoes, and developed an appreciation for Greek salads and baked fish, which can be attributed to the 30 pound drop.
It took me a couple of years to get to this point, Deen said. If you make a few small changes, they can add up to big results.
The Food Network chef also said she ditched her infamous sugary tea, opting for water instead. She satisfies her sweet tooth with a bowl of sugar-free ice cream with strawberries and blueberries on top.
In May, Deen also said that changing her portions has helped.
I'm arranging my plate differently, Deen told Prevention. (Before) I would have had a lot of ham and just a little bit of squash. But the night before last, I had lots of squash, a little slice of ham, a nice serving of green beans and a tablespoon of fresh peas.
Deen said her diet with just a spoonful of carbs isn't completely healthy; She told People magazine that once a week, she allows herself to eat whatever she wants and still has her favorite dish of fried chicken monthly, instead of weekly.
She also told Entertainment Tonight in May that she spends 30 minutes walking on a treadmill each day.
Deen announced to the world in January that three years prior she had been diagnosed with Type 2 diabetes. She had kept her diabetes a secret until an appearance on the Today show when she decided to come clean about her condition, which stemmed from obesity and an unhealthy lifestyle of fried foods and lack of exercise.
Paula Deen was under heavy criticism for keeping the condition a secret and announcing it the same day she signed a $500 montly deal to endorse a diabetes drug manufactured by Novo Nordisk, namely from Anthony Bourdain of No Reservations who called her greedy.
I find that in excruciatingly bad taste, Bourdain told ABC's Good Morning America in April. It's unconscionable, cynical and greedy. Thirty million dollars a year. How much money do you need?
But Paula Deen didn't let the backlash get to her.
I was surprised by the depth of hate, Deen told People. This is not something I chose. I had been given lemons and I had to try to make lemonade -- without sugar!
And Paula Deen isn't done losing weight, as she plans to lose an additional 15 pounds.
I feel a thousand times better, Deen said. I have more energy. I sleep better. The weight loss has made my health issues better.
View the slideshow to see before and after photos of Paula Deen.