10 Savvy Investing And Business Authorities To Follow In 2023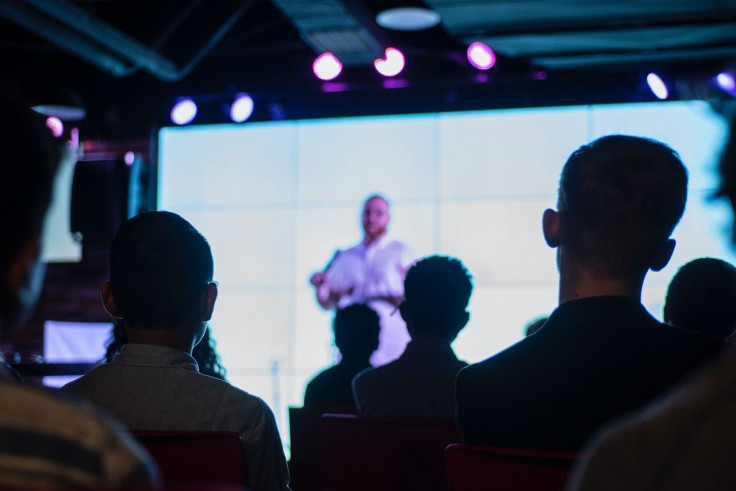 A business or investment venture's inception may seem insurmountable, but the payoff can be substantial with the right support. Fortunately, the world is teeming with successful business people and knowledgeable authorities from whom we can learn. Experts in personal finance and the founders of successful startups have much to teach about the ins and outs of business and entrepreneurship.
Due to the global nature of the COVID-19 pandemic, business owners and managers had a rough go of it this past year. However, many business experts and entrepreneurs have been successful despite these obstacles. In 2022, e-commerce sales increased by more than 30% from the previous year, contributing significantly to the expansion of the online retail industry. In 2023, this pattern is projected to carry on.
It is crucial to keep abreast of the most recent developments in financial and commercial markets by reading the works of respected thought leaders in these fields. It has been estimated that over 640 million people worldwide are either starting or running their businesses, thanks to the efforts of the Global Entrepreneurship Monitor. The number of small businesses and startups contributing to economic growth and innovation is expected to increase dramatically this year as a result.
Following the advice and guidance of experts can be a great way to learn, make connections, and progress in your career, whether you are just starting or ready to take the next step. Here is a concise list of investing and business entrepreneurs and experts to follow in 2023:
Cheelee
Web3 technologies keep disrupting the social media industry, and so it is no surprise that Cheelee, a GameFi platform entertaining its users with TikTok-like short videos and rewarding them for their attention (yes, for simply scrolling the feed), is on this list as well. Cheelee is introducing a completely new sustainable business model blending revenue from NFT sales with traditional streams like advertising, in-app purchases, and collaborations with brands.
Importantly, the app's creators are the team that developed the Web2 social network NUTSon with 15k videos uploaded daily and 33% of user engagement. Cheelee's technologies required 3+ years of hard work from a big team of experienced developers. By following Cheelee's team on Twitter and other social media, you can keep yourself up to date with the latest web3 trends.
Oscar Karem
Oscar Karem is an Austrian entrepreneur, investor, and business consultant. He founded and managed several companies in the past 18 years and has now been advising entrepreneurs and companies for a decade. With his expertise in marketing and business scaling, Karem's strategies have already been responsible for more than 2,000 successful business ventures.
In addition to running his own businesses and consulting other entrepreneurs or companies, Karem has been an angel investor since 2013. The marketing expert has invested in various startups and established companies, generating high returns in the process.
With his knowledge of marketing, branding, and business development, Karem also gives keynote speeches at various business events. Additionally, he shares information about innovation, branding, success, the future of marketing, and other topics on his YouTube and Instagram accounts. Oscar Karem is one of the best and most popular business coaches in the DACH region.
Jan Strandberg
Jan Strandberg, Co-Founder & CEO of Acquire.Fi is a serial entrepreneur, marketer, and growth hacker with more than 10 years of experience growing and leveling up innovative companies in the blockchain, DeFi, and Crypto industries in leadership and advisory roles.
His tenure in the crypto industry goes back to 2011 when he started consulting crypto companies about growth and marketing. Eventually, Strandberg was one of the core members and built a leading P2P crypto marketplace Paxful. He oversaw the growth of the customer base to more than 4.5 million and an increase in weekly revenues to over $44 million.
As a Chief Growth Officer and co-founder of the YIELD App, he had a direct impact on successfully reaching $500 million of managed assets within six months of a public launch.
As the CEO of Acquire.Fi, Jan champions Web3 and blockchain technology enabling Acquire.Fi to usher in a new era of the M&A industry, inclusive of traditional and crypto investors and buyers, and bring all of the benefits of decentralization to a traditional M&A process.
Nadja Bester
Nadja Bester is the co-founder of Engage to Earn investing platform AdLunam, and podcast host of The Future of NFTs. A former pharma marketing executive turned blockchain journalist, Nadja is an entrepreneur, adviser, and Web3 thought leader spearheading the first social platform enabling users to leverage a gamified social engagement score for exclusive investment opportunities in Web3 startups through AdLunam's Proof of Attention technology. To understand the significance and wide-ranging possibilities of Web3 technologies, as well as the growing investment opportunities in psychedelics, follow Nadja in 2023 as she undertakes the first live Web3 book experiment in history.
Czhang Lin
Czhang Lin is a Taiwanese Canadian entrepreneur, investor, and crypto pioneer. Around 2017, Lin became an investment director at PreAngel, where he managed funds focusing on early-stage internet startups, and was a partner at JRR Crypto, where he first handled blockchain investment and incubation. In the last five years, Lin's knowledge of digital investment strategies contributed to over a hundred successful crypto and blockchain projects.
At the end of 2022, Lin spearheaded the direction board of LBank Labs, the investment arm of global crypto exchange LBank, and dedicated 100 million dollars in USDT for its blockchain and Web3 fund. While on the lookout for his next investment in blockchain, Lin serves as a regular guest at panel discussions held at crypto conferences around the world.
EarnFlo
EarnFlo is a third-party accreditation firm for eCommerce Automation Businesses. The company interviews investors and matches them with teams to build automated eCommerce Stores. You may have heard other people talk about how much money can be made on Amazon. And thousands of people every month are acquiring pre-built Amazon FBA and other automated eCommerce Stores.
Up to now, the industry has been run by small business owners. But recently, some large institutional money and legitimate players have come into the space and brought a lot more credibility to it, as well as results for investors. And this is precisely where EarnFlo comes in. The firm focuses on auditing and accrediting eCom Automation companies and shining light on the legitimate ones while working with investors to understand their needs and match them to the perfect team to buy an eCommerce store. So if you're looking for an authority to follow updates on the Amazon marketplace, EarnFlo is definitely a safe bet.
Kevin O'Leary
Kevin O'Leary is a well-known Canadian businessman, television personality, and author. He is best known for his appearances as a co-host of the popular Canadian investment reality television show "Dragon's Den" and its American counterpart "Shark Tank." O'Leary is also the chairman of O'Leary Funds and the founder of O'Leary Ventures. He has written several books on personal finance and investing, including "Cold Hard Truth: On Business, Money & Life." He has also been a vocal advocate for entrepreneurship and has been involved in a number of philanthropic endeavors.
Despite his tough on-air persona, O'Leary is considered one of the most successful investors in Canada and has a net worth of over $400 million. He is known for his straight-talking and no-nonsense approach to business, which has made him a popular figure in the business world. However, this approach has also led to criticism for his perceived lack of empathy toward the struggles of small business owners, especially during the COVID-19 pandemic. Despite this, O'Leary remains a respected figure in the business world and continues to inspire and mentor young entrepreneurs through his various initiatives.
Robert Kiyosaki
Robert Kiyosaki is an American businessman, author, and motivational speaker. He is best known for his book "Rich Dad, Poor Dad," which has sold over 36 million copies worldwide and has been translated into over 51 languages. The book is considered a classic in the personal finance genre and has helped millions of people understand the importance of financial literacy and investing. Kiyosaki is also the founder of the Rich Dad Company, which provides financial education through various products and services.
He has written several other books on personal finance and investing, including "Cashflow Quadrant," "Retire Young Retire Rich," and "Why We Want You to Be Rich." He is also a frequent guest on various financial and business news programs, where he shares his insights on financial literacy and wealth creation. Kiyosaki is known for his unorthodox approach to financial education, which emphasizes the importance of building wealth through investments in assets rather than relying on traditional employment or saving money. He has been an advocate for financial education and has helped many people learn how to achieve financial freedom.
Patrick Bet David
Patrick Bet David is an entrepreneur, motivational speaker, and internet personality. He is the founder and CEO of PHP Agency, a financial services company that helps individuals and families secure their financial futures. He is also the host of the popular YouTube channel, "Patrick Bet David," where he shares motivational content and business advice with his followers.
Bet David is known for his charismatic and inspiring speeches, and his ability to connect with his audience through relatable personal anecdotes. He encourages people to take control of their lives and pursue their passions, and his message resonates with many people around the world. He is also a philanthropist and frequently uses his platform to raise awareness for charitable causes.
Cathie Wood
Cathie Wood is an American investment manager and CEO of Ark Investment Management, a firm known for its actively managed ETFs focused on disruptive innovation. She is considered one of the most successful and well-known figures in the ETF industry.
Wood has been in the industry for more than 30 years and has a strong track record of identifying disruptive companies and technologies early on. Her firm's ETFs hold positions in cutting-edge companies such as Tesla, Square, and Netflix. Wood is a vocal advocate for the long-term potential of technologies such as AI, autonomous vehicles, and space exploration. She is frequently interviewed by major financial media outlets and is known for her bold predictions and market insights.
Conclusion
There are many financial and personal advantages to working for yourself, in addition to the freedom to do what you love. For many people, the freedom to pursue other interests is a driving factor in deciding to launch a business.
It's crucial to keep up with the most recent developments and takeaways from respected authorities in your field. If you listen to the stories and lessons of those who have found success in the business and investment worlds before you, you can learn a lot and acquire useful tools to help you succeed.
© Copyright IBTimes 2023. All rights reserved.
FOLLOW MORE IBT NEWS ON THE BELOW CHANNELS