10-Year-Old Ukrainian Girl Killed By 'Drunk' Russian Soldiers, Family Says
KEY POINTS
Anastasia Stoluk was killed on Feb. 28 after Russian soldiers opened fire into her home in Shybene, Ukraine, her family claims
The soldiers, who were drunk, allegedly started firing into several houses in the village after they heard a gun being shot
The 10-year-old was buried in a yard after soldiers refused to let her mother go to the cemetery, her cousin claims
Russian soldiers killed a 10-year-old girl in Ukraine after they got drunk and started shooting into her home, the child's family claimed.
Anastasia Stoluk, also known as Nastya, died in her home in Shybene on Feb. 28, her 18-year-old cousin Anya Stoluk told U.K.'s The Times.
Russian troops had arrived in the village, located around 40 miles north of the Ukrainian capital of Kyiv, earlier that day. When they got "bored," the soldiers looted all the stores in the area, Anya's adoptive mother Vera Dmitrienko, 40, alleged.
"Of course, they got a lot of alcohol from the stores and got drunk and started shooting. They shot into Nastya's house, she was there with her uncle, and she died immediately," Dmitrienko claimed, recounting the words of a friend in Shybene who initially broke the news of Anastasia's death.
The Russian soldiers allegedly started shooting after a teenage Ukrainian boy found a gun and shot it into the air, according to Dmitrienko.
"The soldiers heard it, but since they were so drunk, they didn't know where it was from so they just started shooting everywhere they could see. They shot in four houses and in one of those houses was Nastya," Dmitrienko alleged.
Anastasia was buried in a yard following the incident as the Russian soldiers refused to allow her mother, Luba, to go to the cemetery, the cousin claimed.
The child's uncle was taken to the hospital, but the family has not received word from him since.
At least 406 civilians in Ukraine have died and 801 more have been injured due to Russia's invasion, the United Nations confirmed Monday.
At least 38 children have died as a result of the conflict, according to Ukraine's first lady, Olena Zelenska.
"The Russian occupiers are killing Ukrainian children. Consciously and cynically," Zelenska said in a statement.
Among the deceased minors was 18-month-old Kirill Yatsko, who was fatally injured after his home in the southern Ukrainian port city of Mariupol was shelled.
Russia has claimed that its military does not deliberately target civilians in its invasion of Ukraine, but "very credible" evidence suggested otherwise, according to U.S. Secretary of State Antony Blinken.
U.S. officials have started gathering information to help determine whether Russia committed war crimes in the ongoing conflict.
The European Union, for its part, called for a "strong and clear investigation" into Russia's potential war crimes.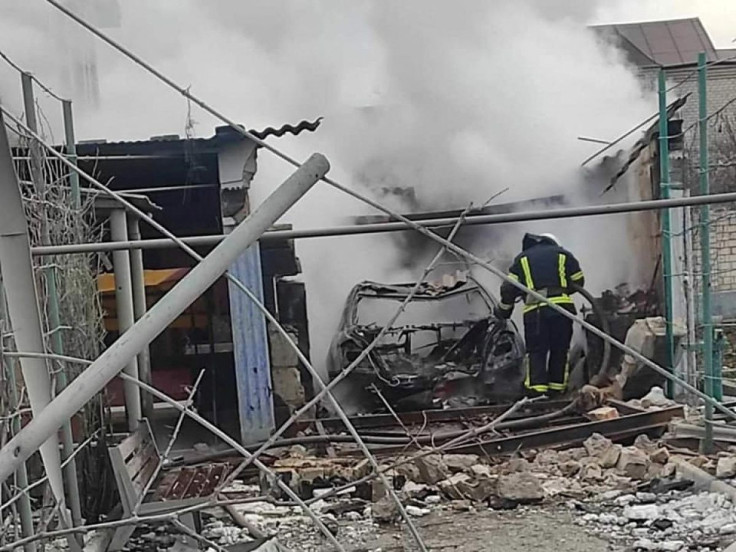 © Copyright IBTimes 2023. All rights reserved.