12-Year-Old Boy Undergoes Rare, Complex Penile Reconstruction Surgery
KEY POINTS
The 12-year-old boy had lost his external genitalia in a road accident six years ago
He had suffered multiple body injuries and underwent amputation of his entire penis
He was discharged from the hospital 10 days after the surgery
A 12-year-old boy from Nigeria underwent a rare, complex surgery in India to reconstruct his genitals.
The surgery took place at Fortis Hospital in Bengaluru, a city in the southern state of Karnataka. A spokesperson from the hospital told the New Indian Express the boy had lost his external genitalia in a major road accident six years ago.
It wasn't clear when the surgery took place.
"He was a victim of multiple body injuries and had undergone amputation of his entire penis and right testes, owing to the accident. Since then, he was unable to pass urine normally and has been living with a catheter. He was going to school with the plastic bag hanging," the Fortis Hospital spokesperson, who has not been identified, reportedly said.
A multidisciplinary team of doctors at the hospital, comprising a pediatrician, endocrinologist, plastic surgeon, surgical gastroenterologist and pediatric intensive care unit (ICU) team led by Dr Mohan Keshavamurthy, conducted the surgery to reconstruct his genital organs.
Following the surgery, the boy had to be kept on a urethral catheter as he had a weak bladder with less urine-holding capacity. The unidentified boy also had a history of two hemorrhages from damaged femoral blood vessels.
"While doctors at his hometown managed the hemorrhages non-operatively, they could not conduct surgical reconstruction of the external genitalia, due to unavailability of the medical facilities/ infrastructure, post which he was referred to Fortis Hospital, Bannerghatta Road," the spokesperson stated.
Dr Keshavamurthy said they had to do a cystoscopy to look inside the bladder using a thin camera, followed by a robot-assisted laparoscopic ileal augmentation of the bladder wherein the organ was enlarged using a section of small intestine to protect the upper urinary tract and re-establish continence.
Calling it a very "rare and complex procedure," Dr Keshavamurthy – director, Urology, Uro-oncology, Uro-gynecology, Andrology, Transplant & Robotic Surgery at Fortis Hospitals, Bengaluru, and chairman, Renal Sciences Specialty Council at Fortis Hospitals, India – said that the procedure was done under general anesthesia, local media outlet Janta Se Rishta reported [Google Translate showed].
After the first stage was successfully completed, the hormonal replacement procedure was performed.
"During the second stage, penile reconstruction was carried out," he explained. "The boy's urethral catheter was removed after the reconstructive surgery. He is currently doing well and has returned to his country. He will be returning after six months for the third stage of surgery," the hospital stated.
The patient was discharged 10 days after the surgery.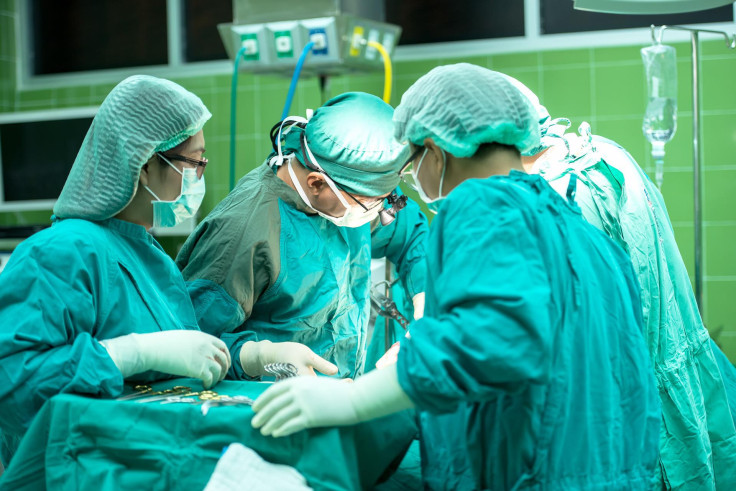 © Copyright IBTimes 2023. All rights reserved.