16 Filipino MMA Standouts To Vie For Six-Figure Contract With ONE Championship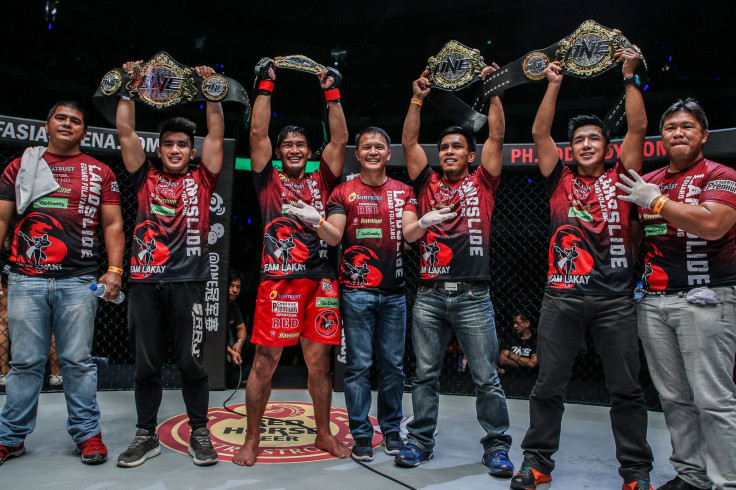 KEY POINTS
ONE Championship's newest reality TV series will have 16 Filipino fighters as its participants
An exclusive multi-fight deal worth $100,000 will be the grand prize
The contestants are comprised of seasoned veterans and highly-touted prospects
Every mixed martial artist's dream is to have an opportunity to showcase their talent on the ultimate proving ground of the sport for the rest of the world to see.
16 homegrown athletes from the well-entrenched Philippine MMA scene will get a chance to compete for a sought-after break at the international level of competition through ONE Championship's latest reality television series.
Titled "ONE Warrior Series: Philippines," the show will feature a cast of grizzled veterans and up-and-comers, all vying for a shot at earning an exclusive multi-fight contract worth $100,000 and a spot on the ONE Championship roster.
In addition, the winner will get to represent Team Lakay and don its signature bright red trunks in the Singapore-based organization.
The participants will be split into two groups coached by reigning strawweight champion Joshua Pacio and former flyweight kingpin Geje Eustaquio of Team Lakay.
The most notable name among the 16 contestants is Ernesto Montilla Jr., a 30-year-old standout who needs no introduction to MMA fans and pundits alike in the Philippines.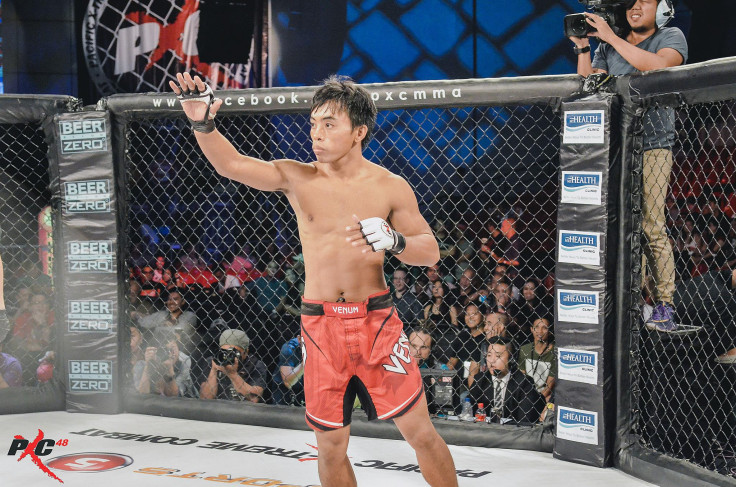 In the last ten years, Montilla has become one of the most exciting and brightest Filipino flyweights to watch as his aggressive striking approach and no-frills wrestling techniques put fans on the edge of their seats.
Despite his decent 10-4 record and explosive fighting style, the closest that Montilla has ever gotten to foreign exposure was when he competed in the now-defunct Pacific Xtreme Combat (PXC), a regional MMA promotion that held events in both Guam and the Philippines from 2004 to 2017.
Montilla went 4-4 in PXC, holding remarkable wins over the likes of Jenel Lausa and the late Ale Cali, and even vied for the vacant flyweight championship in a losing effort against Alvin Cacdac in November 2014.
His three-year tenure in PXC still did not give him enough leverage, leaving him no other choice but to go back to the local circuit in 2017.
Signing with Alvin Aguilar's Universal Reality Combat Championship, Montilla made a strident splash and quickly amassed five-straight victories that included his quick work of Jiar Castillo to capture the available flyweight title in September 2018 and the shutout win over Team Lakay's Edilberto Coquia Jr. seven months later.
Joining Montilla in the series is Ariel Lee Lampacan, a multiple-time Southeast Asian Games medalist in Muay Thai who has an MMA standing of 4-1.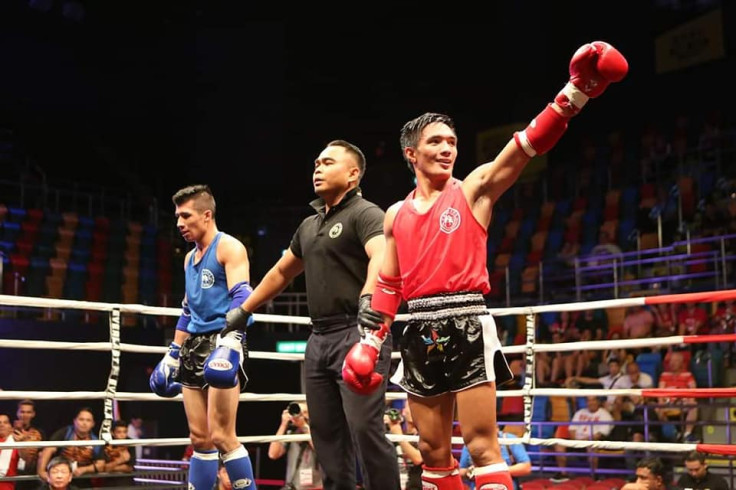 Hailing from the province of Benguet where the fabled Team Lakay is based, Lampacan started to immerse himself into martial arts at the age of 14.
It only took him less than 12 months to be hailed as the best junior Muay Thai practitioner at the 2013 Batang Pinoy.
From then on, Lampacan never looked back, copping medal after medal that caught the attention of national coach Billy Alumno and the Muay Association of the Philippines.
As part of the national team, Lampacan represented the Philippines in various international tournaments.
Meanwhile, Lampacan is a force to be reckoned with inside the MMA cage, winning his last four outings by way of stoppage.
Aside from Montilla and Lampacan, ONE Warrior Series: Philippines will also put the spotlight on several familiar faces in Philippine MMA such as Genil Francisco, Norman Agcopra, Ralf "Noy" Francisco, Joevincent So, Raymund "Arjay Bongala" Ortega Jr. and Ariel Oliveros.
On the other hand, a pool of highly-touted prospects will be led by Adonis Sevilleno and John McLeary Ornido, as well as Anacleto "L.A." Lauron, JM Guntayon, Ely Fernandez, Marvin Malunes, Christian Laurio and Sheraz Hussain.
ONE Warrior Series: Philippines will premiere on Sunday, September 18 at 9:35 PM (9:35 AM ET in the United States).
A new one-hour episode from the 12-part reality television series will air each week on watch.onefc.com and the ONE Super App every Sunday at 9:35 PM (9:35 AM ET in the United States), and the season finale will broadcast live on November 27.
Full list of contestants:
Ernesto Montilla Jr.
Ariel Lee Lampacan
Genil Francisco
Norman Agcopra
Ralf "Noy" Francisco
Joevincent So
Raymund "Arjay Bongala" Ortega Jr.
Ariel Oliveros
Adonis Sevilleno
John McLeary Ornido
Anacleto "L.A." Lauron
JM Guntayon
Ely Fernandez
Marvin Malunes
Christian Laurio
Sheraz Hussain
Nissi Icasiano is a sportswriter, analyst and editor from the Philippines. He started his professional career in 2013. He has also written for various media outlets such as Rappler.com, ABS-CBN, Tiebreaker Times, Philboxing.com, MSN.com, South China Morning Post, The Phnom Penh Post and the International Business Times. In 2017, he started a career as a Combat Sports Analyst for television and radio, appearing on various news shows for ABS-CBN, GMA, TV5, Radyo Singko 92.3 News FM, PTV 4, Business World, Radyo Pilipinas 2 and Bombo Radyo Philippines. He practices boxing at Tiger City Boxing Gym whenever he is not writing.
© Copyright IBTimes 2023. All rights reserved.
FOLLOW MORE IBT NEWS ON THE BELOW CHANNELS