1913 Nickel Worth Millions: Rare Liberty Head Coin Heads To Auction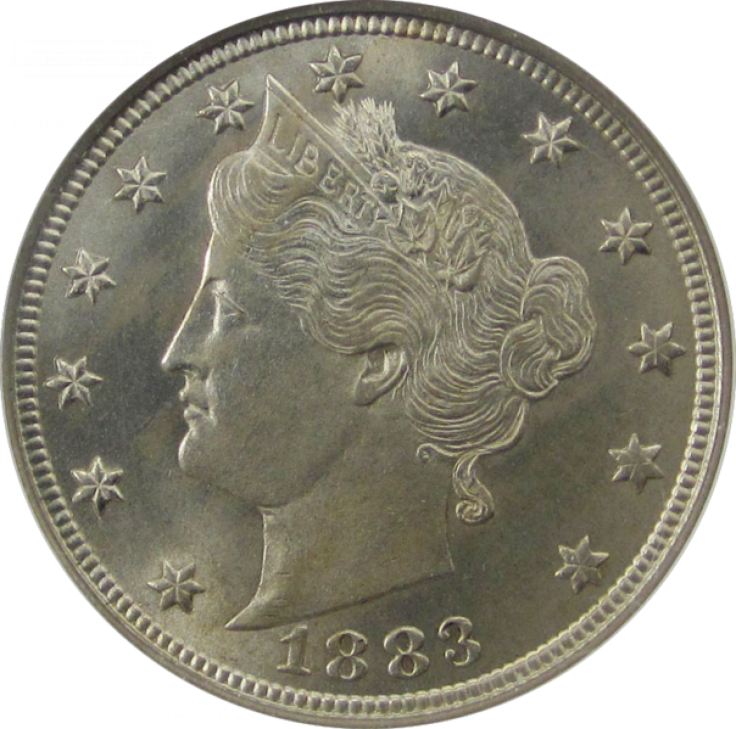 Could a 100-year-old nickel really be worth $5 million? The appraisers at Heritage Auctions, where a 1913 Liberty Head nickel is set to be auctioned in April, certainly think so.
If you think millions of dollars for a nickel sounds a bit steep, consider this: The coin is reportedly one of only five in existence in the entire world. And appraisers say its rarity wasn't the only consideration in determining its staggering value.
According to the Associated Press, the coin also has a storied history. In 1913, the U.S. abandoned the Liberty Head nickel design when it began rolling out the Buffalo Nickel. But a scheming U.S. Mint worker named Samuel Brown illegally cast five more coins at the Philadelphia Mint.
In 1920, Brown put his five illegal coins up for sale, and, by 1942, they had all found new owners. One of the Liberty Heads was purchased by a George Walton for the price of $3,750; the coin was apparently so precious to him that it was found on him when he died in a car crash in 1962.
Walton's sister took the coin and tried to resell it but was told that it was a fake. Dismayed, she put the coin away in an envelope in her cupboard, where it stayed for 30 years until some of her relatives discovered it again.
When the Waltons brought the nickel to a group of appraisers, they were told that it was worth millions. Douglas Mudd, a Colorado museum curator who said that a conservative estimate for the nickel would be about $2 million, said the coin's backstory contributed as much to its value as its extreme rarity.
"Basically, a coin with a story and a rarity will trump everything else. ... A lot of this is ego," Mudd told Sky News. "I have one of these, and nobody else does."
The coin will be auctioned off on April 25, and the earnings will be split among four siblings.
© Copyright IBTimes 2023. All rights reserved.