2 Las Vegas Cops Shot To Death; Shooters Say 'Revolution' Underway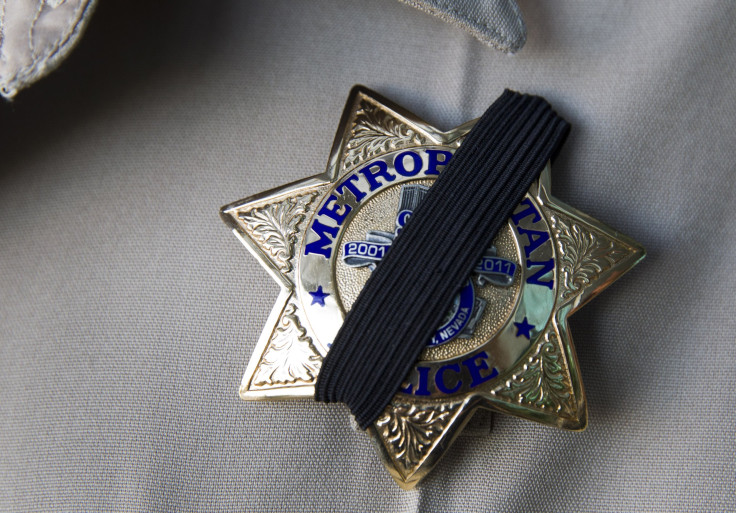 Two suspects burst into a Las Vegas pizza restaurant Sunday and opened fire, killing two police officers, walking off with their weapons and ammunition and telling witnesses the incident was the start of a "revolution."
The assailants then fled to a nearby Walmart where they killed a third person before exchanging gunfire with police and committing suicide, police said.
Sheriff Douglas Gillespie identified the dead officers as Alyn Beck, 42, and Igor Soldo, 32. They were killed during their lunch break at CiCi's Pizza restaurant about 11:30 a.m., local time.
"It's a tragic day," Gillespie said. "We have lost two officers with young families."
The identities of the third victim and the shooters were not released.
The suspects were identified only as a man and a woman. Police said the female suspect shot and wounded her companion before killing herself and then the man shot and killed himself.
Gillespie told an afternoon news conference investigators were at a loss to explain the shootings, the Las Vegas Sun reported.
Witnesses told police the assailants yelled, "This is the start of a revolution," as they left CiCi's.
Gillespie said one of the officers was able to fire at the suspects.
The Las Vegas Review-Journal reported the female suspect came up behind one of the officers as he was refilling his soft drink and shot him in the head, then shot the other officer.
Walmart employee Mayra Calvillo, 19, told the Sun someone yelled, "Get out of Walmart," before the shooting inside the store started.
The scene turned to pandemonium as customers and employees attempted to flee.
"I'm still in shock. I feel like it hasn't hit me yet. I'm scared. I don't feel safe anymore," Calvillo said.
"We are deeply saddened by this tragic event and our hearts go out to the families and friends of the officers," CiCi's Vice President of Operations Geoff Goodman said in a statement expressing condolences. "CiCi's is assisting police in any way we can."
© Copyright IBTimes 2023. All rights reserved.
FOLLOW MORE IBT NEWS ON THE BELOW CHANNELS