2-Year-Old Dies Of COVID-19 5 Days After Testing Positive
KEY POINTS
A 2-year-old boy in Taiwan died due to brain stem encephalitis which was triggered by the coronavirus
He has become the country's first child coronavirus fatality
Taiwan's central government has been urged to adjust its COVID-19 prevention guidelines
A 2-year-old boy in Taiwan has become the country's first child COVID-19 fatality after he died within days of testing positive for the coronavirus, according to reports.
The unnamed boy was unconscious and had a high fever when he was taken to Shuang Ho Hospital in New Taipei Thursday, Taiwan's government-controlled Central News Agency (CNA) reported, citing a statement released by the hospital.
He tested positive for COVID-19, was admitted to an intensive care unit, intubated and put on a ventilator all on the same day, according to the outlet.
The child's condition reportedly worsened rapidly after he was infected, with intensive check-ups showing organ abnormalities such as abnormal liver function, low blood cell counts and water retention in his brain stem.
Physicians at Shuang Ho Hospital worked with doctors with the National Taiwan University Hospital (NTUH) to treat the boy, but he never recovered.
The boy was pronounced dead Tuesday with his parents by his side. His cause of death was brain stem encephalitis, which was caused by septicemia triggered by the COVID-19 infection.
Nobody under 30 had died of coronavirus complications in Taiwan prior to the boy's death, according to CNA.
Doctors agreed that the severity of the child's infection and the speed at which his condition deteriorated were "highly unusual," Shuang Ho Hospital chief Cheng Yi-chun said in an online news conference Monday.
The deceased boy's parents have been critical of the authorities' initial response and the bureaucratic processes they faced when they sought medical attention for their son.
The child allegedly already had a fever when his mother brought him and his sister to get a COVID-19 PCR test on Thursday morning, but the hospital asked them to return home and wait for the results.
His family later followed guidelines laid out by Taiwanese authorities rather than bring the boy directly to a hospital after they noticed something was amiss.
They made several calls to the Zhonghe District Public Health Center starting at 4:30 p.m. Thursday. Their calls got through two times, but they were only told to fill in an online form, the boy's father claimed.
The family then called 1922, the government's Communicable Disease Reporting and Consultation Hotline, which contacted the New Taipei Department of Health (DOH) for help.
Additionally, the boy's family contacted the fire department's 119 hotline to call for an ambulance, but the operator said they could only dispatch one after they receive approval from the Zhonghe health center.
The child's condition worsened between all the calls, his father claimed.
"My child went from being active and conscious to being inactive. It took more than two hours for him to be sent to [the] hospital. Doesn't that show a delay during the process?" he was quoted as saying in an interview.
The DOH was able to contact the boy's family at around 6:30 p.m. Thursday, which set in motion the process of getting an ambulance.
Following the child's death, New Taipei Mayor Hou Yu-ih urged the central government to adjust its COVID-19 prevention guidelines so that government agencies can respond more quickly to severe cases involving young children.
Taiwan has reported a total of 7,831,697 coronavirus cases and 856 deaths, according to data provided by the Taiwan Centers for Disease Control.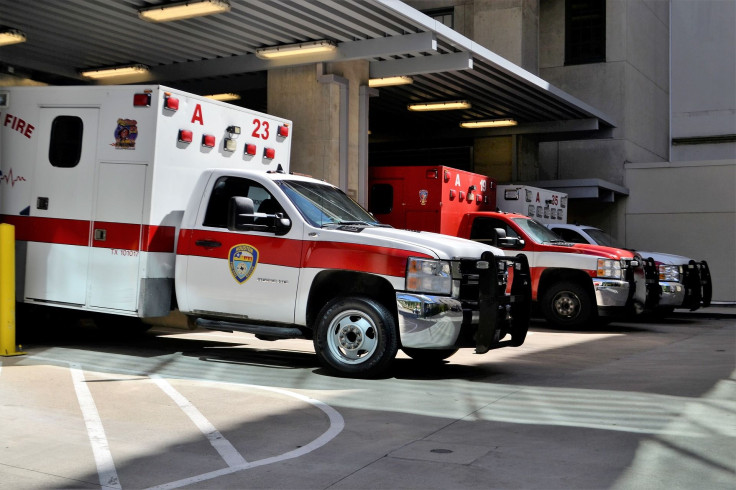 © Copyright IBTimes 2023. All rights reserved.