20 Dishes With The Most Calories In US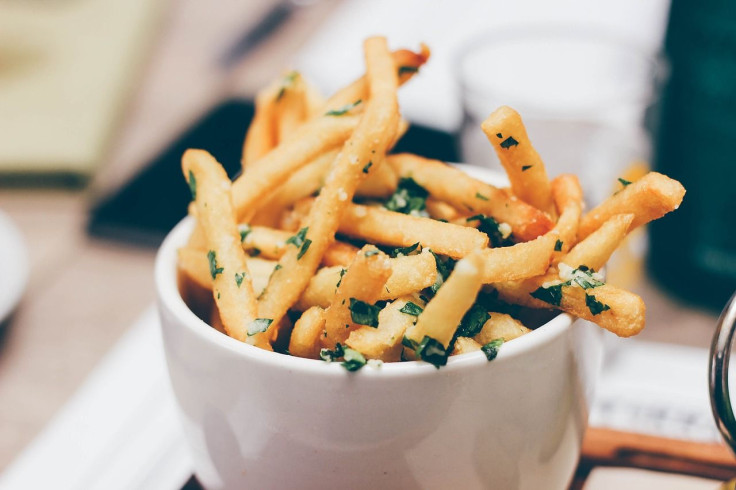 KEY POINTS
Americans are known for being passionate food lovers
On National Eat What You Want Day, indulge in your favorites
Burgers, French fries and chips are loaded with calories
Americans are passionate food lovers; many of their favorite dishes — like pasta, burgers and others — are considered unhealthy. However, on National Eat What You Want Day, you can eat whatever you want, including burgers, tacos, burritos, French fries, chips, cheese and a variety of other foods that may appear unhealthy.
While restaurants in the U.S. are known for convenience and on-the-go meals, unhealthy and high-calorie servings are primarily on their menus. Here's a list of high-calorie foods you can eat guilt-free on National Eat What You Want Day.
20.
Cheesecake Factory Fried Shrimp Platter (1,920 Calories)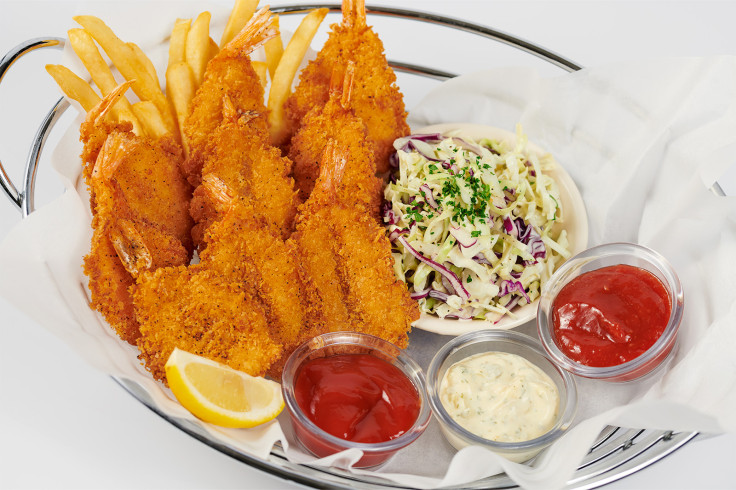 Clocking in at 1,920 calories, this is already your least-caloric option on this list. Fish is one of the most nourishing foods, but deep-frying and serving it with fries contains significant calories. Oh, but it is so worth it.
19.
O'Charley's Seafood Platter (1,950 Calories)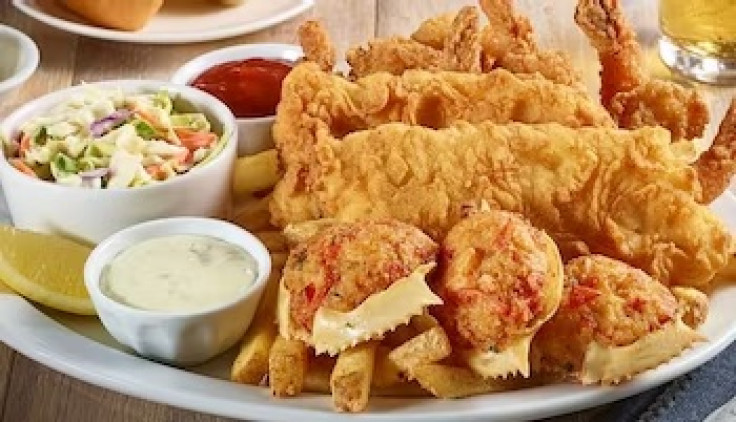 Four big shrimps have 30 calories but fried shrimp, which is deep-fried in oil, is calorie-dense. There's also the stuffed crab, which is high in protein, and the fries that add calories to the meal. This seafood combined with fries on the side is a must-try meal on a cheat day!
18.
Cheesecake Factory Chicken Parmesan Sandwich (1,960 Calories)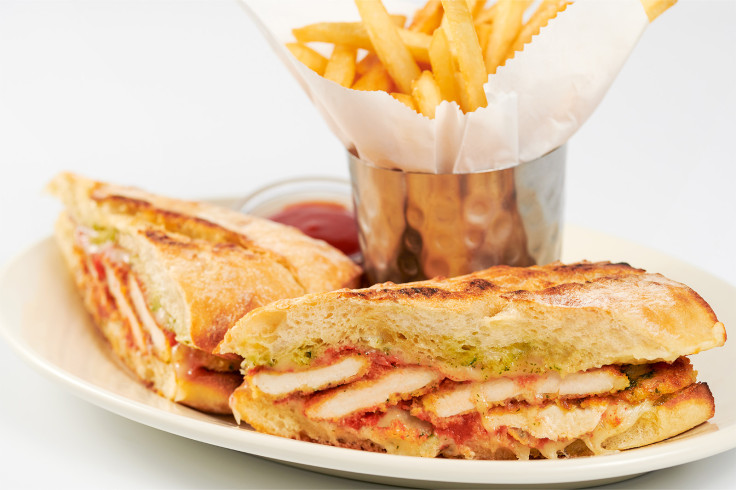 Oil is high in calories, cholesterol and fat. Deep-fried foods are high in both calories and cholesterol. A chicken sandwich on bread with fries on the side increased the calorie count to 1,960. An excellent cuisine you want to consume on May 11.
17.
Uno Pizzeria & Grill Pizza Skins (1,970 Calories)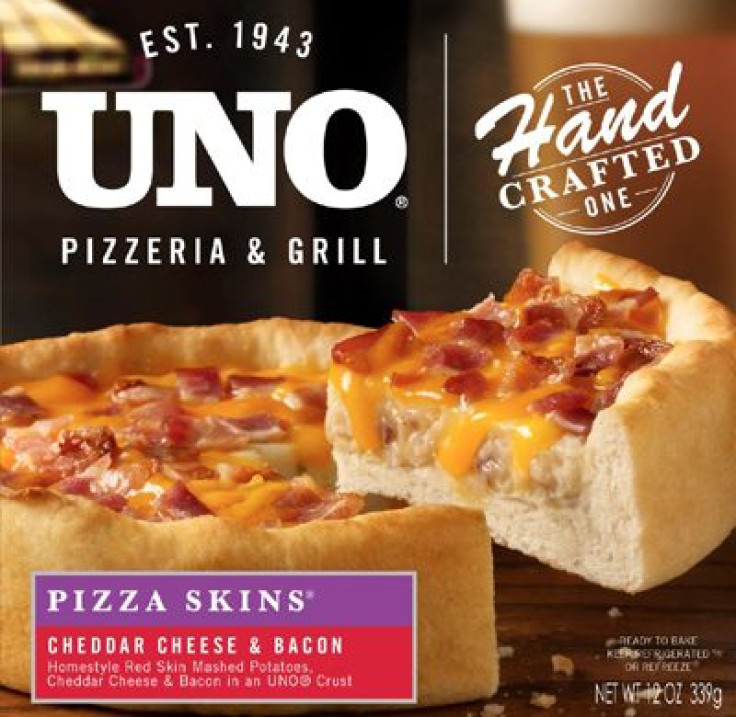 Pizza is, of course, one of the best dishes to eat on a day to indulge in your favorite meals. And not just any pizza. Pizza Skins give you homestyle red skin mashed potatoes with cheddar cheese and bacon in UNO's signature crust. If you haven't tried this, you've been missing out.
16.
Olive Garden Asiago Tortelloni Alfredo With Grilled Chicken (1,980 Calories)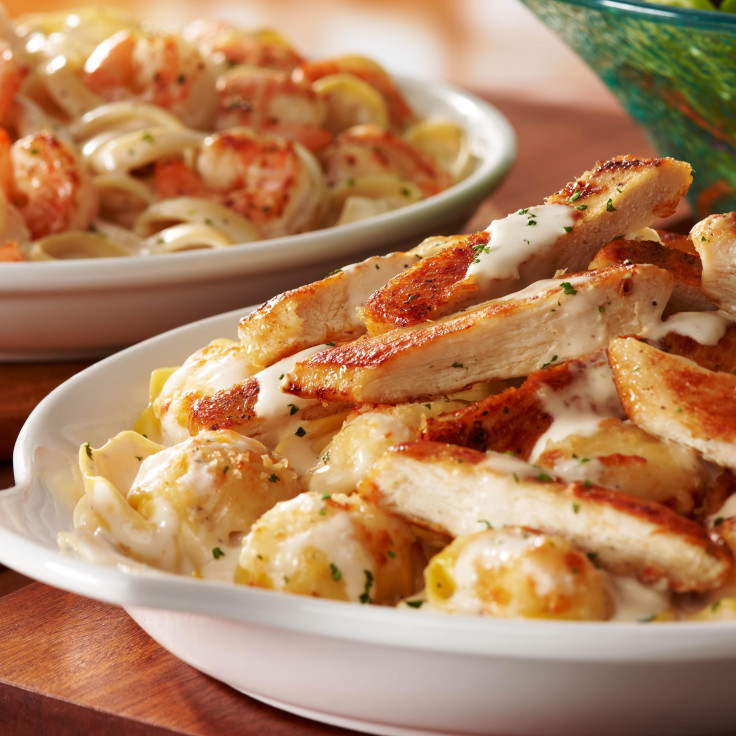 This meal contains 114 grams of protein with mozzarella cheese high in fat. If you crave pasta and want to keep below 2,000 calories, this food is the perfect choice on National Eat What You Want Day.
15.
Cheesecake Factory Cinnamon Roll Pancakes (2,040 Calories)
Cinnamon roll pancakes have brightened days since time immemorial. Or, at least, since households discovered how to make them, thanks to the recipe posted on The Cheesecake Factory's website.
14.
Cheesecake Factory Farfalle With Chicken And Roasted Garlic (2,060 Calories)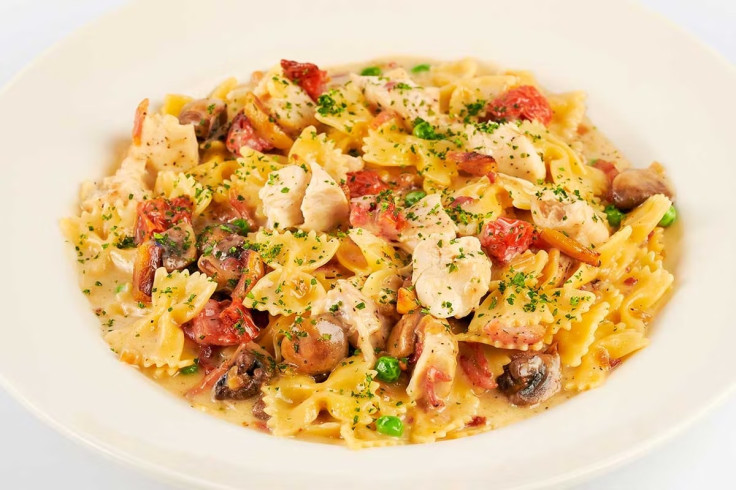 Roasted garlic is the secret to some of the most flavorful dishes in the world. It's no surprise this dish from The Cheesecake Factory is beloved and one of the most coveted recipes to try at home. But if you're no home cook, don't worry because this dish is ready for ordering even online.
13.
Buffalo Wild Wings Spicy Garlic Boneless Wings (2,090 Calories)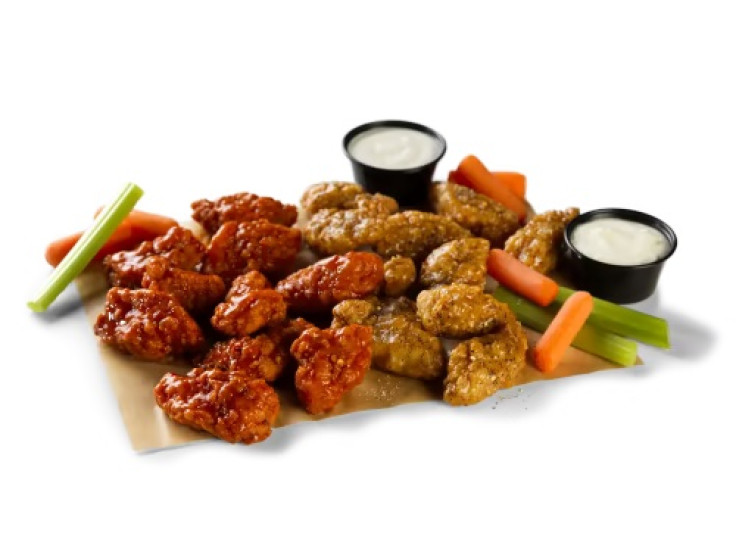 The good thing about this dish is that even though it's packed with calories, you get 30 pieces to munch on. If you just want to eat what you want without worrying about caloric overload, try saving some of the serving portions to-go and reheating them at home.
12.
Romano's Macaroni Grill Mama's Trio (2,110 Calories)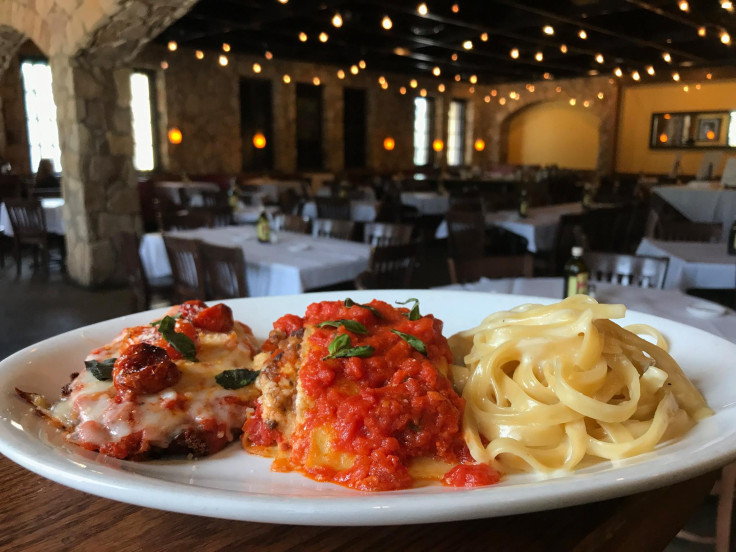 This cuisine's combination of chicken meat, lasagna bolognese and parmesan cheese provides the most calories measuring 2,110 calories. For three different kinds of dishes on a plate, though, it's like celebrating your birthday any day.
11.
Bob Evans Double Meat Farmer's Choice Breakfast (2,110 Calories)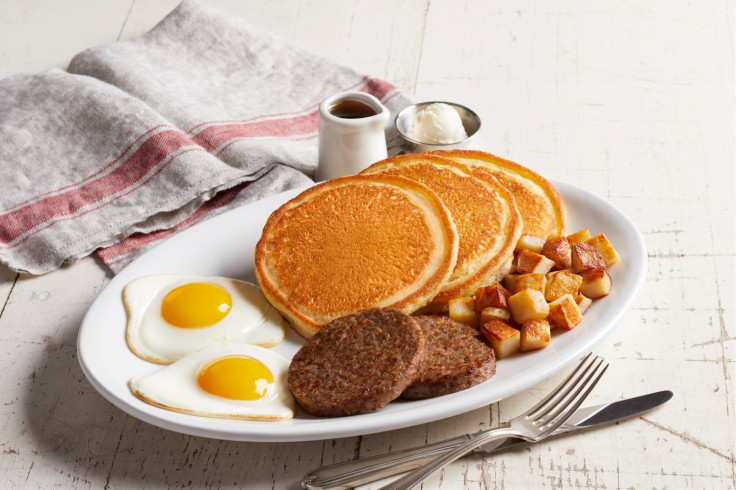 Start the day right with a loaded breakfast filled with everything you need to get you energized for the day. A calorie is a unit of energy, after all, and this dish from Bob Evans is definitely filled with that. Get your fill of pancakes, eggs, sausage patties and homefries — best served with coffee to truly complete the classic breakfast.
10.
Cheesecake Factory Louisiana Chicken Pasta (2,120 Calories)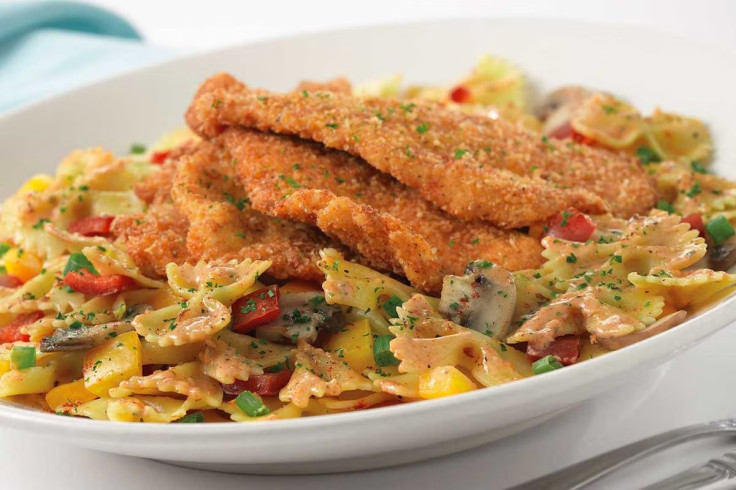 This pasta is topped with crusted chicken and parmesan cheese. That's all you need to know to want to order a serving. Crusted chicken with parmesan cheese has a high calorie per serving due to its protein and fat content, but they're the same ingredients that make this so flavorful.
9.
Cheesecake Factory Cajun Chicken 'Littles' (2,130 Calories)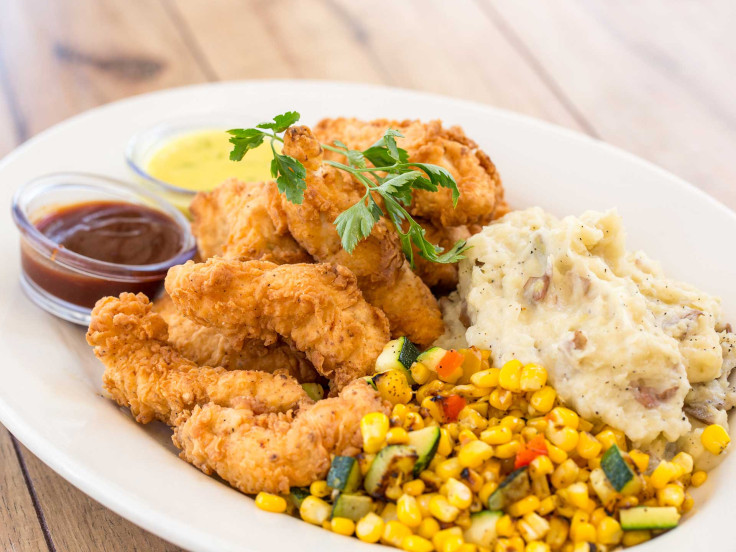 This dish contains 2,130 calories and consists of fried breaded chicken tenderloin with mashed potatoes and buttered corn on the side. According to studies, fried foods and buttered corn are higher in calories and fat. You can satisfy your cravings for high-caloric food by eating this on May 11.
8.
Cheesecake Factory Bruléed French Toast With Bacon (2,180 Calories)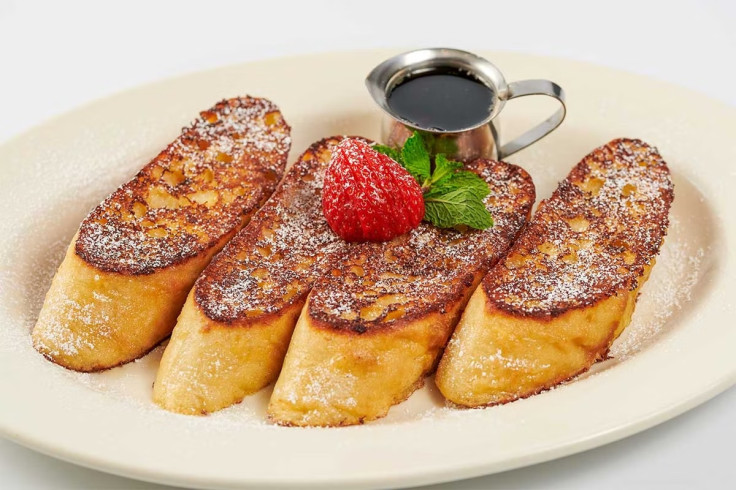 If you want something lighter or more fitting for breakfast or dessert, this treat is the perfect pick for this national holiday. If you forget about the calories, you'll be left with heavenly goodness topped with powdered sugar to leave your sweet tooth satisfied.
7.
Uno Pizzeria & Grill Deep Dish Buffalo Chicken Mac And Cheese (2,200 Calories)
When you get a deep dish, you are getting goodness overload. That is certainly true for the case of this comfort food with buffalo chicken and mac and cheese. Think of your late-night cravings for random things and make it restaurant quality.
6.
Cheesecake Factory Fettuccini Alfredo With Chicken (2,310 Calories)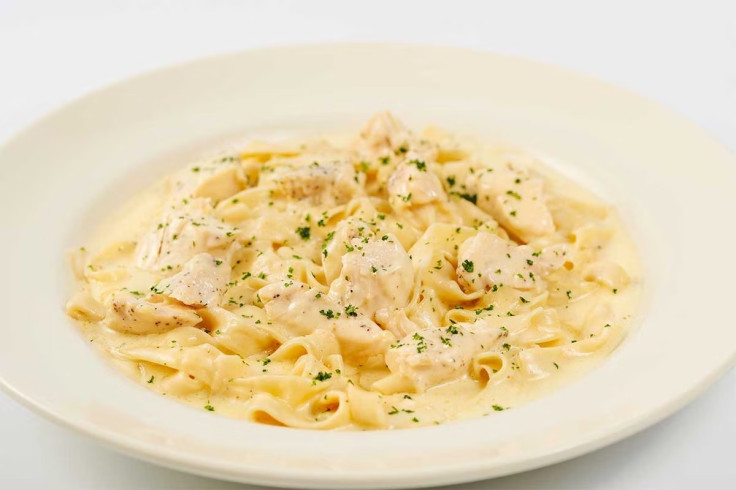 All fettuccini lovers out there should enjoy this dish on the best day to indulge in your personal favorites. Want to try the same dish with slightly fewer calories? There are copycat recipes for almost all Cheesecake Factory recipes to help with that.
5.
Chili's TX Cheese Fries With Chili (2,310 Calories)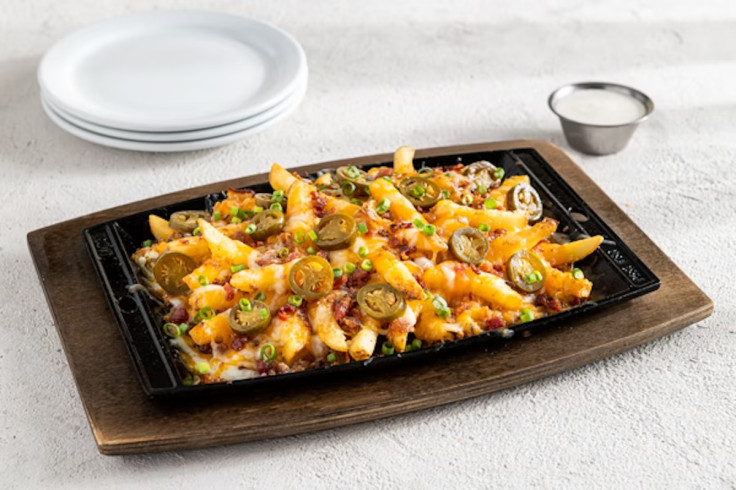 A full order of this Chili's favorite will give you the kind of salty goodness that hits the spot — just how you want it when you're having a bad day and need a pick-me-up. The full order is pretty hefty, though. You'll want to share some of it (and the calories) with friends!
4.
Cheesecake Factory Pasta Carbonara With Chicken (2,340 Calories)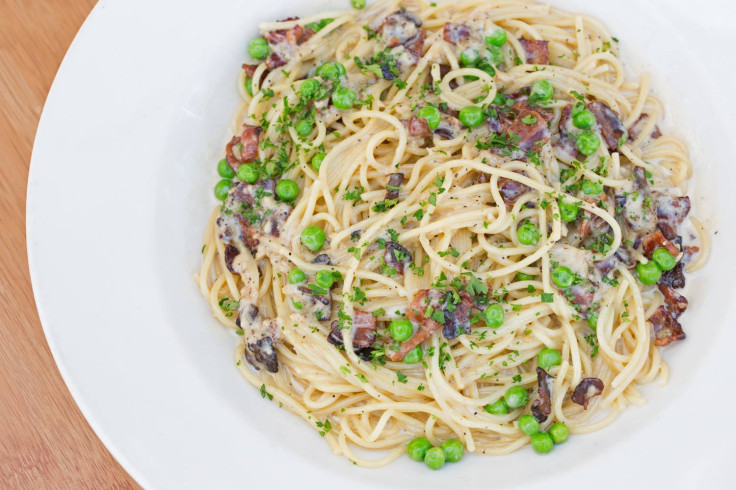 If you've visited The Cheesecake Factory recently, you'll be familiar with many dishes on this list. And for good reason — the restaurant has something for everyone. This pasta carbonara with chicken is to die for. It also comes with bacon!
3.
Chili's Ultimate Smokehouse Combo (2,470 Calories)
Chili's offers a smokehouse combo in which you can choose three dishes. For example, you can select a combination of brisket quesadilla, honey chipotle crispers and ribs. This serving holds 2,470 calories and is high in sodium, fat and sugar, but it will be the perfect get-together treat if you and your buddies decide to go out on May 11.
2.
Cheesecake Factory Pasta Napoletana (2,480 Calories)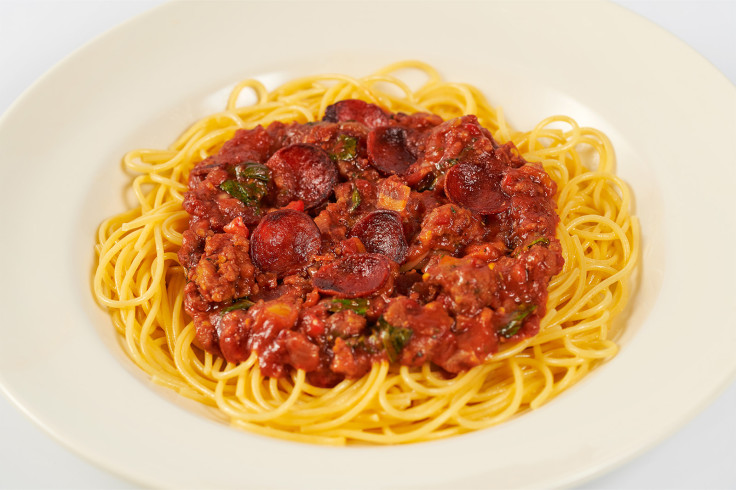 With rich tomato sauce, parmesan cream and four kinds of meat, it's no wonder this dish from The Cheesecake Factory is one of the crowd favorites to eat not just on a special day but on any given day. It will fill you up and leave you feeling satisfied.
1.
Chili's Crispy Honey Chipotle & Waffles (2,590 Calories)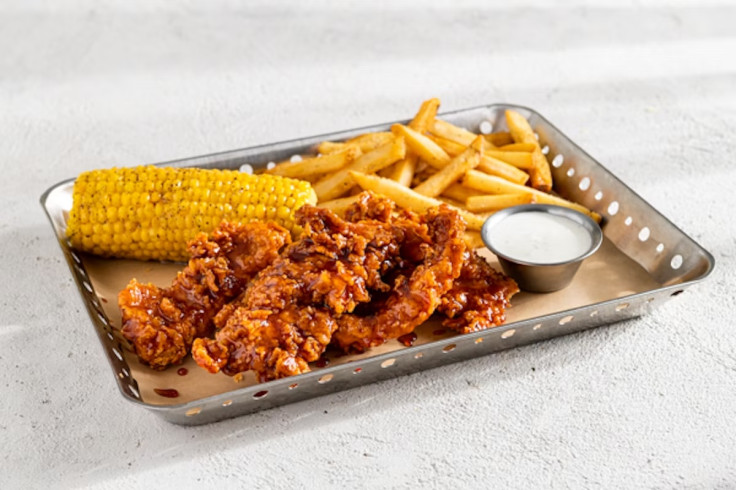 The restaurant puts its crunchy honey-chipotle Chicken Crispers on top of 4 Belgian waffles and stacks applewood-smoked bacon, jalapenos and ancho-chile ranch. With sufficient saturated fat equal to the recommended amount for two days, this dish is worth feasting on 'National Eat What You Want Day.'
FOR FREE to continue reading
✔️ Unlock the full content of International Business Times UK for free
offer available for a limited time only
✔️ Easily manage your Newsletters subscriptions and save your favourite articles
✔️ No payment method required
Already have an account?
Log in
© Copyright IBTimes 2023. All rights reserved.