242 Children Have Died During Russia's Invasion Of Ukraine, 440 Injured
KEY POINTS
At least 242 children have died and more than 440 have been injured in Ukraine as a result of Russia's invasion
Donetsk, a partially occupied region in eastern Ukraine, reported 153 deaths or injuries among children
The figures are not final as casualties in Russian-occupied areas and liberated territories are still being determined
The Russian invasion of Ukraine has led to the deaths of nearly 250 children in the country as of Saturday, according to Ukrainian prosecutors.
At least 242 children in Ukraine have died and more than 440 have been injured as a result of the unprovoked assault, which began on Feb. 24, the Office of the Prosecutor General of Ukraine said in a statement.
The figures are not final as casualties in Russian-occupied areas and liberated territories are still being determined.
Donetsk, a partially occupied region in eastern Ukraine, reported 153 dead or injured children, the highest among the country's regions.
It was followed by the Kyiv region with 116 affected children, then Kharkiv (108), Chernihiv (68), Luhansk (51), Kherson (49), Mykolaiv (45), Zaporizhzhia (28), Sumy (17) and Zhytomyr (15). The Ukrainian capital of Kyiv reported 16 killed or wounded children.
Meanwhile, the Office of the United Nations High Commissioner for Human Rights (OHCHR) reported that 261 children have been killed in the war between Ukraine and Russia as of Thursday.
They were among the 4,031 reported civilian deaths from the ongoing conflict, according to the agency.
The actual figures may be "considerably higher" due to delays in the receipt of information and the need for many reports to be verified, the OHCHR said.
Russian forces have repeatedly been accused of attacking civilian targets in Ukraine, such as schools, hospitals and residential areas.
Russia's "constant" shelling of cities and villages in Ukraine damaged 1,888 educational institutions, while 180 more were "completely destroyed," according to Ukrainian prosecutors.
The "extensive destruction and appropriation of property, not justified by military necessity" that was "carried out unlawfully and wantonly" is considered a war crime under Article 8 of the Rome Statute of the International Criminal Court (ICC).
Any intentional direct attacks against non-military civilian populations and/or objects are also war crimes.
Russia has denied targeting civilians in its invasion of Ukraine.
The ICC has sent a team to Ukraine to probe alleged war crimes.
Ukraine, for its part, is also investigating more than 13,000 suspected war crimes it has identified in the conflict.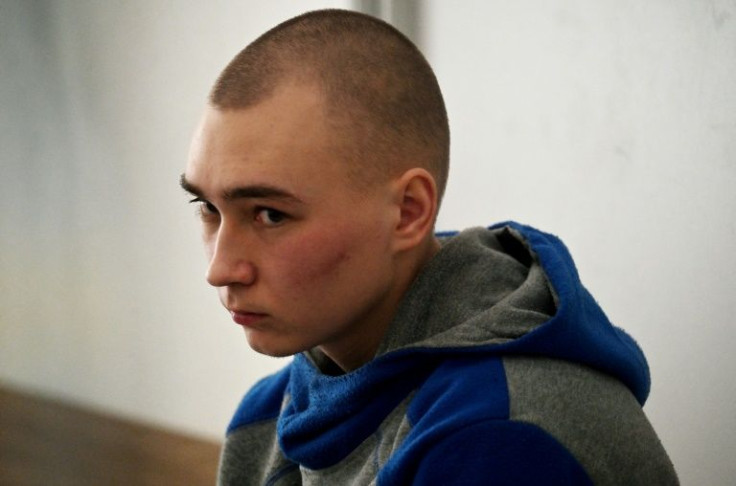 © Copyright IBTimes 2023. All rights reserved.