'House Of Horrors': Ex-US Soldier Recalls Ukrainian Civilians Being Run Over By Tanks
KEY POINTS
Kevin previously served as a top-level US counter-terrorism operative
He says what he experienced in Ukraine would be the most intense fight of his life
The American was among the first to witness attacks on Ukrainian civilians
A former U.S. soldier, who quit his full-time job to join Ukraine's war against Russia, recalled spending four days in a health spa as military attacks were carried out. He called the hideout the "house of horrors."
In an exclusive interview with CNN, Kevin said that living in the sauna and gym complex as the building slowly disintegrated under Russian shelling was nothing short of a nightmare.
"We call it the house of horrors because it was literally a nightmare in there," he says. "This was four really miserable days of really little sleep, really heavy artillery and really heavy infantry presence from the Russians. No matter how many people that we removed from their side, they just kept coming."
The American in his early 30s said that he and his men were among the first to witness attacks on Ukrainian civilians. He said in the CNN interview that he was in awe of the Ukrainian soldiers' efforts to save their country from being overrun by Russian troops.
"They are masters of terrain denial," he says. "They know every inch of the area. They know the little alleyway where we can wait. They know how to get there. They know this is where we can hide. They know which building to go to. And they'll tell you before we get there, hey, five houses over, has a real nice basement. That's where we should go."
Kevin, who is part of a group of elite foreign special forces veterans, primarily American and British, recalled the horrific time living in the area trying to hide from the Russian troops. At one point during the standoff, Kevin says, Russian troops were extremely close. But despite the horrors and threats to his life, he is sure he made the right decision to come to Ukraine.
"It became more and more self-evident for us that this was the right thing," he says. "Everything was on fire. The artillery was nonstop. We'd already seen civilians just outright murdered."
Kevin has previously served in Iraq and Afghanistan as a top-level US counter-terrorism operative, but for him, what he experienced in Ukraine would be the most intense fight of his life.
"It really comes down to good versus evil," he says. "You'll hear the Ukrainians call the Russians 'Orcs.' It's because to them, it's a symbol of good versus evil, like in Lord of the Rings -- the light versus the dark," he said.
"The Russians, they know exactly what they're doing. They have education. They have social media, news," he says. "I never figured out why they were killing women and children. And it wasn't by accident. It was murder. We found many people just at the end of the street who were bound together, shot, thrown on the side of the road, or ran over by tanks. Just barbaric. For what reason?"
Russia has repeatedly denied allegations of war crimes, saying that they have not targeted women and children. They have instead accused Ukraine of foul play.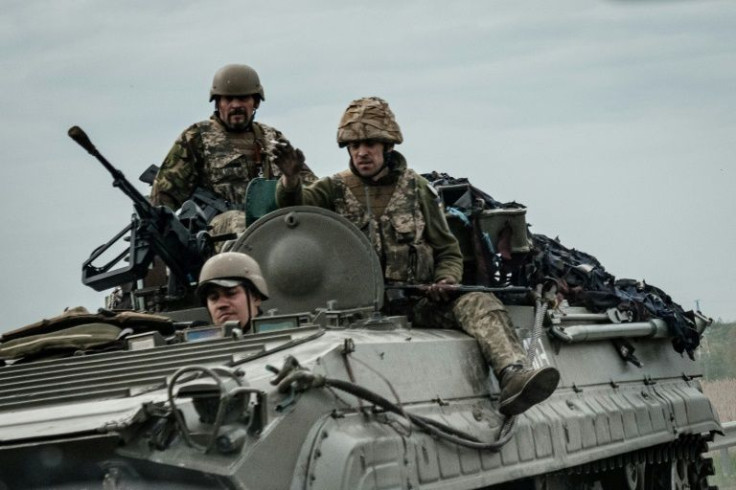 © Copyright IBTimes 2023. All rights reserved.