$26 Hot Dog, 8-Pound Strasburger, Bacon On A Stick, & More: New Foods For Baseball Season 2012 [PHOTOS]
Camden Yard, home of the Baltimore Orioles, unveiled a new treat for baseball lovers watching the game: bacon on a stick.
Dan Steinberg of The Washington Post broke the news.
It's 'Bacon on a stick.' an employee told him. It's large slabs of bacon in Natty Boh bottles.
For those who are sick of bacon, Camden Yard will also have a Crab Mac 'n' Cheese dog, Motor City dog, the Chicago Style dog, and a host of other hot dog creations.
Bacon on a stick is one of many new concession foods being introduced this season. Some new treats fans have to look forward to are the $26 hotdog and the 8-Pound Strasburger.
But that isn't all. Click through to see what new foods are coming to a concession stand near you.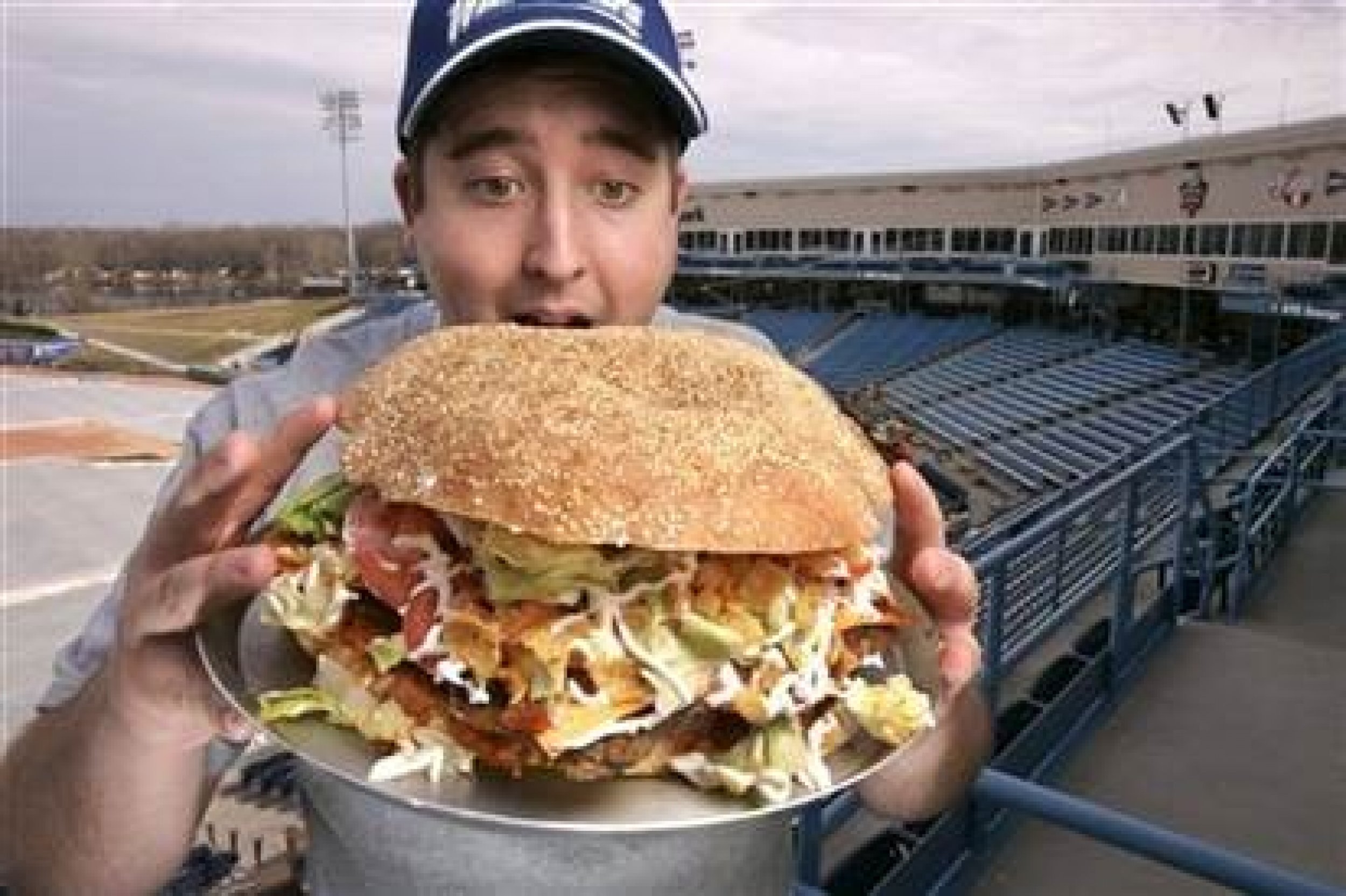 © Copyright IBTimes 2023. All rights reserved.