32 MMA Fighters Named For American Outfit's European Expansion Project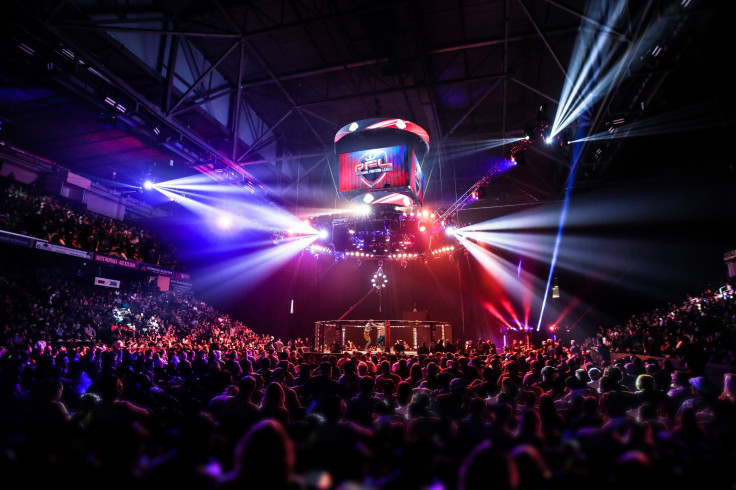 KEY POINTS
32 MMA fighters in Europe will get a shot to earn a lucrative deal with PFL
PFL Europe is set to begin in March
The season is expected to end by the fourth quarter of 2023
A United States-based mixed martial arts (MMA) promotion recently announced the cast of athletes for the inaugural season of its upcoming global expansion tournament.
The Professional Fighters League will be branching out to the European region to establish PFL Europe.
PFL Europe will feature 32 of the best up-and-coming athletes representing 14 countries in the continent across four divisions.
At the end of the season, the four best fighters from each weight class will be crowned as the inaugural PFL Europe champions and will each take home US$ 100,000, as well as a chance to join the league's main roster and its million-dollar tourney.
"We are excited to kick off PFL Europe's inaugural season with the best European roster of fighters," said PFL president of fighter operations Ray Sefo. "PFL Europe will see the best in MMA action in a true season format, where fighters must win to advance."
The PFL Europe season consists of four events across four key countries in Europe.
PFL Europe 1, which will feature bouts in the light heavyweight and women's flyweights, will take place at the Vertu Motors Arena in Newcastle, United Kingdom on March 25th.
Meanwhile, PFL 2 will be spearheaded by bouts in the lightweight and bantamweight divisions and it will happen at the Verti Music Hall in Berlin, Germany on July 8.
On the other hand, Zenith Paris La Villette in Paris, France on September 30 will play host to the playoffs.
Lastly, the season culminates with the finals at the 3Arena in Dublin, Ireland on a date to be announced later this year.
Among the notable names on the PFL Europe roster include English light heavyweight Simeon Powell, English women's flyweight Dakota Ditcheva, Irish bantamweight Frans Mlambo, and French lightweight Geysim Derouiche.
Check out the full PFL Europe roster below:
Light Heavyweight
Simeón Powell (UK)
Mohamed Amine (Holland)
Kenneth Bergh (Norway)
Jakob Nedoh (Slovenia)
Anthony Salamone (France)
Daniel Ladero (Spain)
Damien Remy (France)
Women's Flyweight
Dakota Ditcheva (UK)
Clara Riciguolo (France)
Griet Eechkout (Belgium)
Mafalda Carmona (Portugal)
Cornelia Holm (Sweden)
Marta Waliczek (Poland)
Lizzy Gevers (Holland)
Valentina Scatizzi (Italy)
Men's Bantamweight
Ali Taleb (Sweden)
Dominique Wooding (UK)
Francesco Nuzzi (Italy)
Frans Mlambo (Ireland)
Farbod Iran Nezhad (Germany)
Kenji Bortoluzzi (Switzerland)
Khurshed Kakhorov (Germany)
Mokthar Benkaci (France)
Men's Lightweight
Acoidan Duque (Spain)
Aleksandr Chizov (Latvia)
Connor Hughes (UK)
Dylan Tuke (Ireland)
Geysim Derouiche (France)
John Mitchell (Ireland)
Rodu Maxim (Italy)
Jakub Kaszuba (Poland)
© Copyright IBTimes 2023. All rights reserved.