32-Year-Old Man Dies Of Blood Clotting After Hospital Staff Allegedly Injected Juice Instead Of Plasma
KEY POINTS
The patient was initially given three units of platelets
Later, when some more platelets obtained from the hospital was administered, the patient fell more sick
He died the following day
The family of a 32-year-old man, who died Wednesday while undergoing treatment in a hospital in India, have alleged the staff's negligence led to the death.
The patient's family said the staff at the hospital injected him with sweet lime juice instead of plasma or platelets.
The victim has been identified as Pradeep Pandey, who was a sand contractor, in the northern state of Uttar Pradesh, The Times of India reported.
Authorities said Pandey was admitted to the hospital after he tested positive for dengue. Initially, three units of platelets were administered.
Later, the family claimed the hospital had to source some platelet units from "someone at the hospital following which the patient's condition deteriorated," a local medical officer identified as Nanak Saran told the Indian Express.
Pandey died the next day.
"The family has one unit of platelets left with them which as per them caused the complication. Oversight happened at some level. The last unit of platelets which is with the family will be checked. The hospital was sealed on Thursday evening in order to ensure a fair probe," Saran said.
A senior officer named Shailesh Pandey said: "We are trying to zero in on a gang involved in the illegal supply of blood and platelets. Earlier, we had sent 12 people to jail on charges of illegal supply of blood and platelets."
Meanwhile, Pandey's brother-in-law Saurabh Tripathi told local media the victim fell ill on Oct. 14, and was admitted to a private hospital in the city of Prayagraj.
"On Oct. 16, we were told that he needed eight units of platelets. We managed to arrange three units from within the family. Someone told us that the hospital building owner's son could arrange platelets for us."
Tripathi added they paid the person nearly $300 for five units.
"When the four units of platelets were given to my brother-in-law, his condition worsened. Then we took him to another private hospital. The doctors there said there was some blood clotting in the body and he died on Wednesday," Tripathi added.
Earlier this month, a woman in India suffered for five years after doctors left a roughly 4.3-inch-long pair of scissors inside her stomach during a C-section. The victim, identified as Harsheena Ashraf of the southern state of Kerala, filed a complaint. However, it wasn't clear if any action was taken against the accused.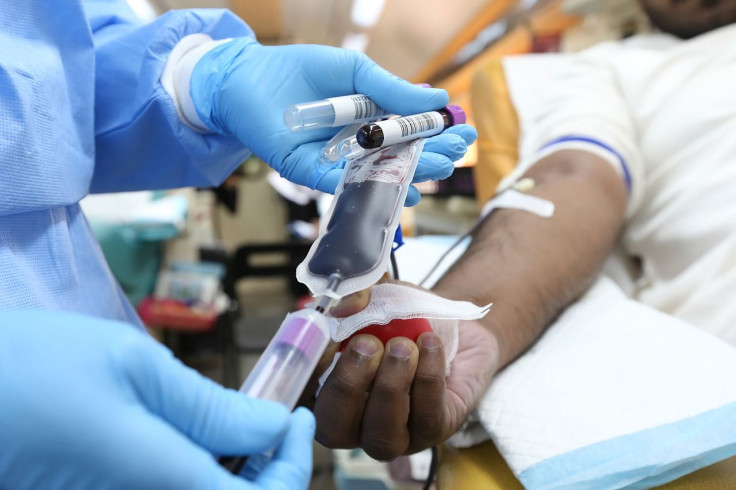 Read more
17-Year-Old Girl Gives Birth At Home By Watching Video
4-Year-Old Girl Raped At School For 2 Months; Principal's Driver Arrested
© Copyright IBTimes 2023. All rights reserved.