3,200 Aftershocks Recorded After Earthquake In Philippines
KEY POINTS
Philippine authorities detected 3,235 aftershocks after a magnitude 7.0 earthquake struck the country on July 27
Among these aftershocks, which had magnitudes ranging from 1.4 to 5.1, 63 were felt
More than 53,000 people are still displaced nearly two weeks after the earthquake
More than 3,200 aftershocks were recorded following a major earthquake in northern Philippines late last month, the country's seismology agency revealed Monday.
The Philippine Institute of Volcanology and Seismology (Phivolcs) detected 3,235 aftershocks between July 27, when a magnitude 7.0 earthquake struck the province of Abra, and Monday, Manila Bulletin reported.
These aftershocks had magnitudes ranging from 1.4 to 5.1, according to the national earthquake monitor.
Among all the recorded earthquakes, 977 were plotted by three or more stations, and 63 were felt, Phivolcs said.
The July 27 earthquake, centered in the municipality of Tayum, had a depth of 15 kilometers (9.3 miles) and was generated by the Abra River fault with an oblique slip, the agency explained in a statement.
It shook the National Capital Region, which included the Philippine capital city of Manila.
The earthquake caused 11 deaths and another 574 injuries, ABS-CBN News reported, citing the National Disaster Risk Reduction and Management Council (NDRRMC).
It also destroyed 600 houses and damaged 34,000 more, the council said.
In total, half a million people or 136,000 families were affected by the earthquake across three regions on the island of Luzon, the NDRRMC said.
More than 53,000 people are still displaced nearly two weeks after the quake.
The earthquake's damage to infrastructure, which included roads, cultural sites as well as health and government facilities, was estimated to be worth 1.5 billion Philippine pesos ($27 million).
Meanwhile, agricultural damage was estimated to be worth around 55.9 million Philippine pesos ($1 million).
Most of the heavy structural damage was sustained in Abra and its southern neighbor, Ilocos Sur.
"Poor engineering and the use of substandard construction materials were the major contributing factors to the damages," Phivolcs said.
Northwestern Luzon is reportedly one of the seismically active regions in the country due to the presence of active faults in the area.
These include the northern segments of the Philippine Fault, Abra River Fault, West Ilocos Fault System and Naglibacan Fault.
There are also other nearby faults, some of which may not be covered in recent deposits, as well as active offshore faults that are potential sources of minor to strong earthquakes.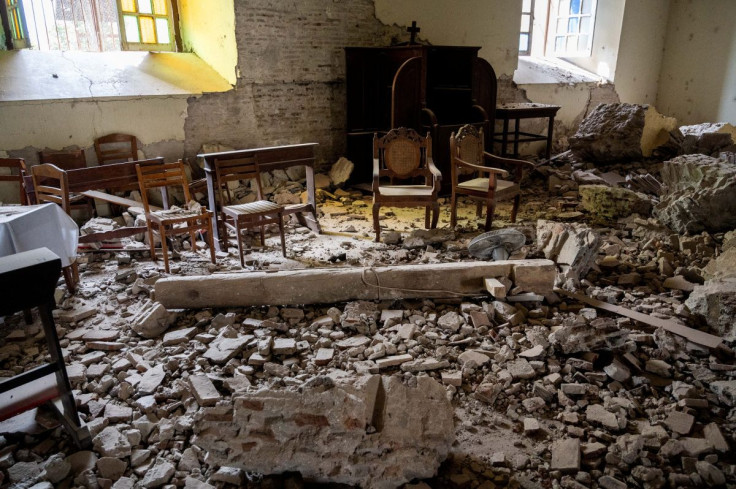 © Copyright IBTimes 2023. All rights reserved.