4 Japanese Automakers, Chrysler Recall Nearly 3.7 Million Vehicles Globally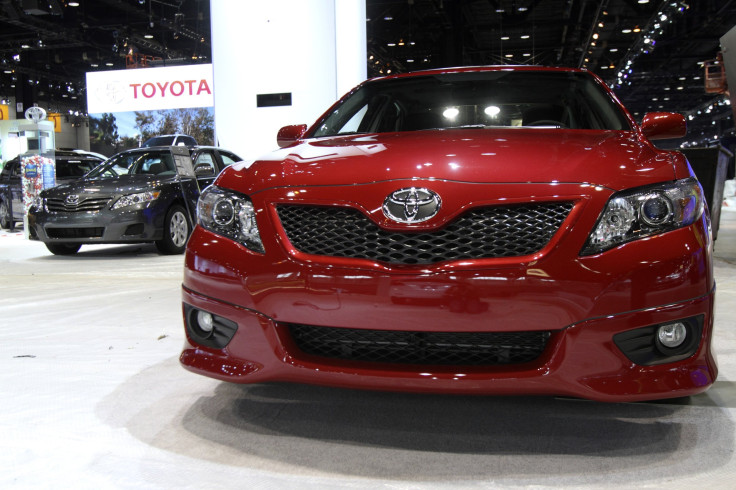 Four Japanese automakers -- Toyota, Honda, Nissan and Mazda -- are recalling a total of 3.4 million automobiles, owing to faulty airbags supplied by Tokyo-based car supplier Takata Corp., the second largest manufacturer of seatbelts and airbags, making this its biggest airbag recall ever.
The companies said that in the event of an accident, the front passenger airbags may not properly engage because of a manufacturing defect in the propellant used in the inflator, causing the airbags to be at risk of catching on fire or injuring passengers.
Some of the vehicles included in the recall are top-selling cars, such as the Toyota Camry and Corolla, Nissan Maxima and Honda Civic.
The faulty airbags were manufactured in a Takata factory in Mexico between 2000 and 2002, the period when most of the vehicles in question were produced.
"The inflators themselves are not so expensive, but there is a cost to cover for the hours spent to fix the problem," said Kohei Takahashi, a JPMorgan auto industry analyst in Japan.
While there have been no reports of deaths or injuries due to the airbags, analysts have said that this huge recall indicates the risk of automakers heavily relying on suppliers, like Takata, to save money.
Toyota announced that it will recall about 1.73 million cars made between November 2000 and March 2004. Honda will recall 1.14 million vehicles, Nissan, 480,000, and Mazda, 45,500 automobiles.
Takata said that it also supplies seatbelts and airbags to Ford Motor Co. and other non-Japanese automakers that remain unidentified, according to Takata spokesman Toyohiro Hishikawa.
On Wednesday, Detroit automaker Chrysler announced its recall of 263,000 vehicles owing to improper warning-light signals. The third largest U.S. automaker said that no known accidents or injuries have occurred due to the faulty warning-lights of the seat-side airbag. Chrysler noted that the wiring harness terminal did not meet specifications, causing the lights not to work.
© Copyright IBTimes 2023. All rights reserved.