49ers Head Coach Addresses Quarterback Decisions Ahead Of Season Opener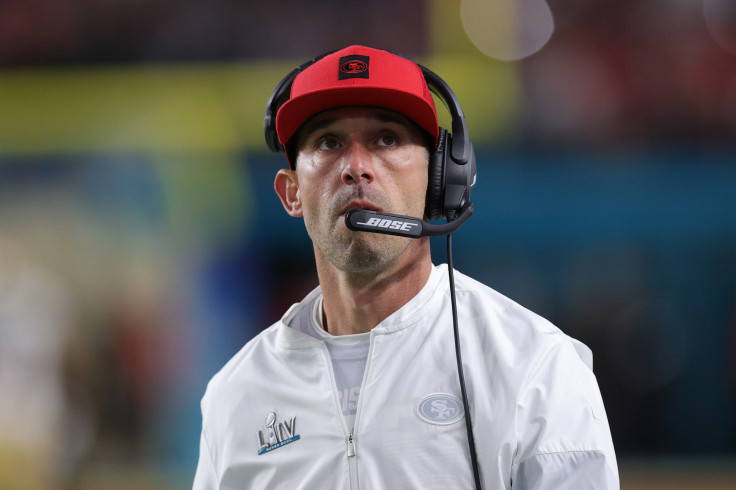 KEY POINTS
Kyle Shanahan is adamant they made the right decision this offseason
Trey Lance was named the starter heading into the new NFL season
Jimmy Garoppolo will serve as his backup
The San Francisco 49ers are entering Week 1 of the 2022 NFL season with Trey Lance as their starting quarterback and Jimmy Garoppolo as the backup.
Head coach Kyle Shanahan made it clear that he has heard the concerns from fans regarding the matter and decided to publicly address their situation under center.
"We all know how it would go. We understand that. The fact that he has a successful quarterback behind him, it's obvious how that narrative will be and understandably so," Shanahan stated as quoted by ESPN.
"Our players also know Jimmy [Garoppolo] went through some tough times, too, and they had his back regardless of if they thought there was a better option... I believe our guys will do the same thing for Trey [Lance]."
Speculation around Garoppolo's future with the 49ers was in full effect during the offseason as it was rumored that he was likely to be traded to a team that was in need of a starting-caliber quarterback in exchange for depth pieces for the 49ers.
There was a growing belief that the Seattle Seahawks were going to wait in the shadows and strike at Garoppolo when he demands a trade from San Francisco.
It was later reported then that the 49ers were not at all willing to deal him to an NFC West rival, which eventually led to him deciding to stay with his current franchise.
Garoppolo went on to sign a restructured one-year deal worth $6.5 million and could go up to as high as $10 million in incentives.
Observers audibly wondered why he would decide to stay when he had franchises ready and willing to make a move for him and establish him as the centerpiece of their offense.
It can be argued that Garoppolo played his cards right as staying allowed him to earn a ton of money for a year while also getting a feasible shot at taking over the starting job.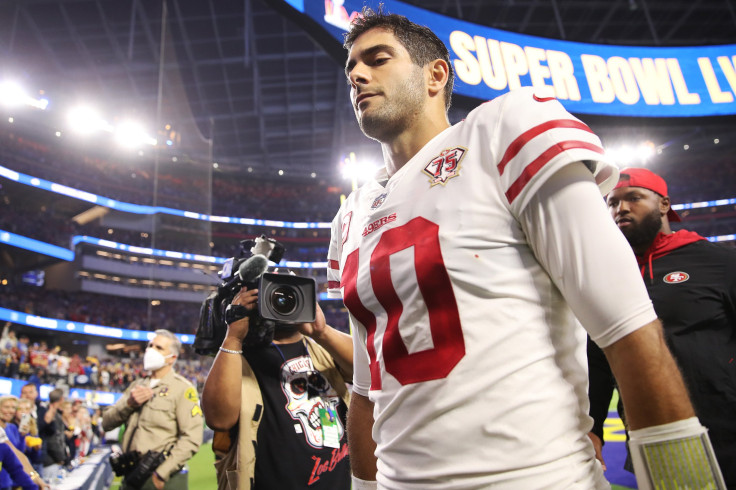 For as high as the 49ers organization is on Lance, there have been some miscues on his part as a developing quarterback and the former New England Patriot has stepped up in his stead.
Lance, 22, will only be starting in his third NFL game on Sunday, September 11 against the Chicago Bears and Shanahan is confident that their third overall pick in last year's draft is ready.
"It's different for sure. Definitely a breath of fresh air, refreshing to game-plan against somebody, watch somebody else's tape, and learn some new things," Lance said about getting the starting nod.
Having Lance and Garoppolo as their top two quarterbacks puts the 49ers in a great position to succeed as they have the right balance of youth, hunger, and experience between them.
49ers fans already have a ton of things to look forward to this season, and seeing Lance succeed against the Bears would be an ideal start to their season as they pine for a playoff berth once again.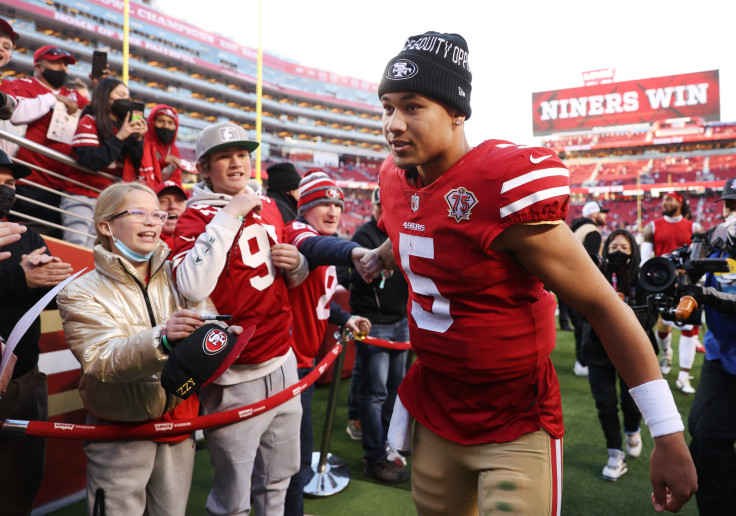 © Copyright IBTimes 2023. All rights reserved.