5 Biggest Scandals For Southwest Airlines This Year
Southwest Airlines (LUV) is known for its laidback attitude and quirky flight attendants, but in 2018, it was recognized for some scandalous behavior. The airline suffered everything from flight delays to a passenger death, making one reconsider air travel for good.
Engine Problems
The most scandalous and problematic issue for the airline this year was on a flight from New York-LaGuardia to Dallas, Texas. The plane made an emergency landing in Philadelphia, Pennsylvania, after the left engine failed and debris from engine smashed a passenger window, according to The New York Times. Making matters worse for the airline, the cabin depressurized and sucked a female passenger out the window. The woman was injured and eventually died from the incident, according to the news outlet.
Flight Delays
Related to the same incident, Southwest Airlines had to ground 34 planes on the busiest travel weekend of the year – Thanksgiving, according to the Chicago Business Journal. The airline had a paperwork discrepancy that was not in compliance with the Federal Aviation Administration's safety rules. The grounding of the planes required visual inspections before they could fly, resulting in several unhappy passengers during the holidays.
Baggage Issues
For the most part, Southwest's employees are delightful people, except maybe if they are baggage handlers. Caught on camera at the Phoenix Sky Harbor Airport, a baggage handler threw a box haphazardly into the cargo hold of the plane when it was clearly marked "Live Fish," according to Fox News. The mistreatment of animals is never something to scoff at, and this incident put the airline in hot water. Not only did the baggage handler have a total disregard for the fish, but he threw other passenger belongings without a care in the world – damage be done.
Price Increases
Southwest Airlines is certainly under pressure to perform, and its recent price increases show its commitment to growing its financials. Much to the disappointment of travelers, the airline increased 90,000 fares within the year thus far with no explanation other than that cost have gone up for the company, according to Inc. The affordable airline may hope that passengers wouldn't notice the $5 increase, but with other airlines fairing better financially than in past years, it hardly went unnoticed, according to Time Money.
Safety Violations
Maybe a little more terrifying is the accusations against Southwest for allegedly falsifying safety reports in conjunction with the FAA. These safety reports are key to assuring the public and the industry that it has met the compliance regulation for safety inspections of its jets. Two FAA whistleblowers ousted the airline, which has to pay $7.5 million in fines, according to NBC News.
As of this afternoon, Southwest Airlines stock was up 0.31 percent to 52.955.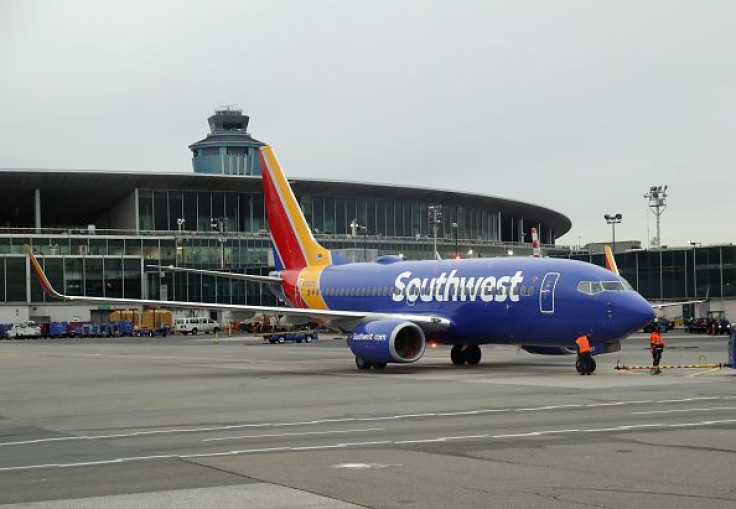 © Copyright IBTimes 2023. All rights reserved.