5 Things You Must Know About Safeology
This article uses affiliate links, which means if you purchase products through these links, we may earn a commission. Click here to see our
T&C
. For licensing please click
here
.
More than a year into the COVID-19 pandemic, it's clear science is our best bet to find a solution to beat the virus.
Science has taught us what COVID-19 is, how it spreads, how to treat it and how to potentially minimize serious complications and even deaths. Science has enabled humans to find the best response to the pandemic in the hopes of finally putting an end to the year-long nightmare. Among the many scientific breakthroughs and discoveries, one that deserves a closer look is UVC technology, which has been used by hospitals for over a century to disinfect surfaces and air from harmful and deadly pathogens.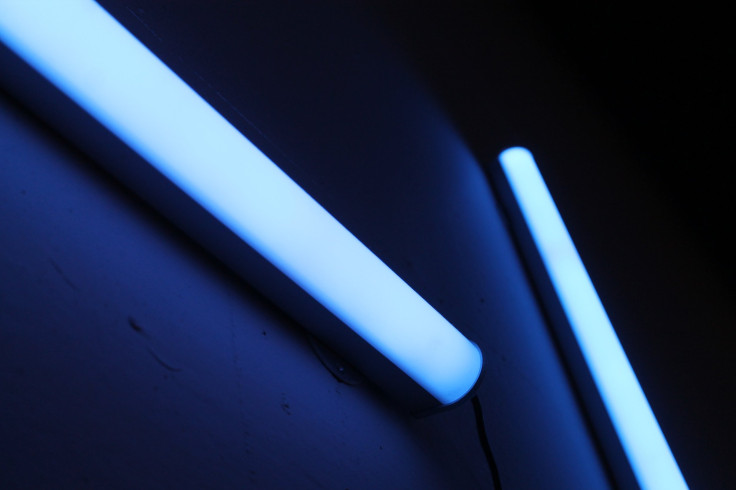 Using UVC light against COVID-19
With wavelengths between 200 and 280 nanometers, UVC light exists on the electromagnetic spectrum between X-rays and visible light. UVC light has been proven to be germicidal, capable of inactivating organisms like bacteria, protozoa, and viruses.

Useful in disinfecting commercial and residential spaces, UVC light can help eliminate not only SARS-CoV-2 – the virus that causes COVID-19 – but other disease-causing bacteria and pathogens. Because of this, companies like Safeology are now designing and manufacturing products that use UVC technology to keep spaces like schools, office buildings, and hotels free from viruses.
Based in Everett, Washington, Safeology is a leading UVC disinfection expert that focuses on using its research and expertise on the technology to make a cleaner and safer world.
Here are five things you must know about this enterprise.
1. Experts at UVC technology
Created by the same team that leads Electric Mirror, the world's largest manufacturer of lighted-mirror technology products, Safeology uses its expertise in UVC-light disinfection to provide product solutions that reduce the spread of viruses and other pathogens, leading to safer and cleaner spaces.
The idea was developed by Safeology and Electric Mirror CEO Jim Mischel, whose first child was born during the first outbreak of COVID-19 in the U.S. Wondering how to best make a difference in the battle against the virus, Mischel used his family business' over 20 years of expertise in lighting and technology innovation to establish Safeology.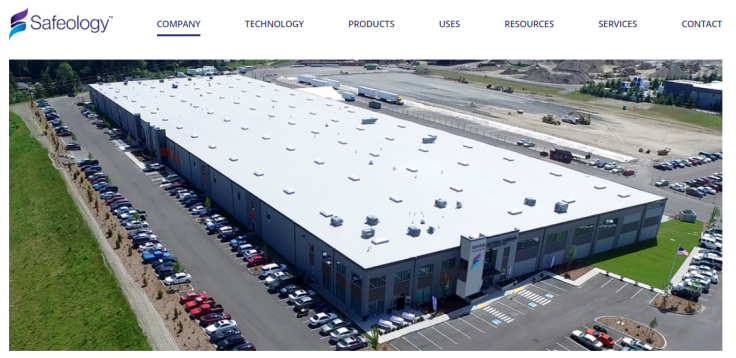 2. Backed by a scientific advisory board
In addition to its own experienced engineering, software and R&D teams that have manufactured millions of lighting products used around the world, Safeology is also backed by a preeminent scientific advisory board comprised of experts in infectious diseases, bioengineering, microbiology and electrical engineering. Helping to guide the company and its product development efforts, the team includes Dr. George Diaz, M.D., who treated the first U.S. case of COVID-19; chemical engineer Joseph Anderson, Ph.D.; microbiologist David Rockabrand, Ph.D.; and electrical engineer Rolf Bergman, Ph.D.
This ensures that Safeology can effectively lead the fight against pathogenic illness, one airborne virus at a time.
3. State-of-the-art products
Safeology's team of experts has worked together to develop a number of products that use UVC light to disinfect air and surfaces. Designed, engineered, and manufactured in Safeology's 125,000-square-foot facility in Washington, the company offers a wide array of state-of-the-art products, including UVC Mobile Air Purifiers, Upper Room UVC Fixtures, and UVC Towers. The products offer user-friendly design and operations, IoT technology, and multiple integrated safety features; and are backed by implementation training, field support, and an industry-leading warranty.
Safeology works with customers to review their disinfection needs, and then develop a product plan that best accomplishes their objectives.

4. Flexible products and services
In line with its mission of helping the economy thrive by making spaces clean and safe, Safeology's products can be used in:
Commercial spaces (offices and other corporate venues)
Education environments (classrooms and daycare centers)
Hospitality venues (restaurants and boutiques)
Cruise ships (dining and play areas, staterooms)
Retail environments (stores, salons, and spas)
Transportation hubs (airports, trains, and bus stations)
Public venues (arenas, theatres, and clubs)
Healthcare facilities (skilled nursing homes, hospitals, and clinics)
Housing complexes (apartments, dorms, and group homes)
Residential spaces (kitchens, bathroom and living areas)
By eliminating up to 99.9% of pathogens in the air and on surfaces, Safeology is helping people safely return to schools, businesses and offices.
5. Empowered by a cause
Safeology started as a direct response to the COVID-19 pandemic, which is why its sole focus is using its expertise in lighting technology to create products that can stop pathogens from spreading. But actions speak louder than words, which is why Safeology has also taken initiatives outside of making products to help more people.
Recently, the company announced it's giving away $40,000 in UVC light products to schools looking for reliable ways to combat coronavirus and other diseases that are usually found in shared environments. The contest is in line with President Joe Biden's plan to prioritize the reopening of schools for children as soon as possible.

FOLLOW MORE IBT NEWS ON THE BELOW CHANNELS