50% Of Russian Soldiers Allegedly Suffer Frostbites In Ukraine: 'It's A Sh*tshow'
KEY POINTS
Ukraine posted an intercepted phone call between two Russian soldiers who were venting about Putin's invasion of Ukraine
One soldier said that Russian forces had been dropping bombs on their own units
NATO estimates there to be between 7,000 and 15,000 deaths among Russian troops
At least half of the Russian soldiers are reportedly suffering frostbites on the battlefield amid the invasion of Ukraine, according to newly released phone call recordings.
Ukraine's Security Service on Tuesday posted an intercepted phone call between two Russian soldiers in which they vented about President Vladimir Putin's invasion of Ukraine. In the phone call, one of the soldiers said about half of their unit had been suffering from frostbite on their feet.
"But they don't plan to treat them in the [field] hospital," the soldier added.
The unidentified trooper also said Russian forces had been dropping bombs on their own units, noting that the situation on the battlefield is "trash."
"Basically, it's a sh*show here, I'll put it that way," the soldier said.
The phone recording was released amid reports that morale among Russian troops is so low that it led one soldier to drive a tank over his commanding officer who he blamed for the huge number of losses suffered by his unit. The commander sustained injuries on both his legs and was transported to a hospital in Belarus.
Other outlets also reported about Russian soldiers looking for Ukrainian ammunition that they can use to shoot themselves in the leg to avoid fighting. Using Ukrainian ammo will make it appear like they got their self-inflicted wounds on the battlefield.
It is estimated that up to 40,000 Russian troops have been killed, injured, captured or gone missing during the first four weeks of the invasion of Ukraine. Of those, between 7,000 and 15,000 have been killed, according to a NATO official who spoke on the condition of anonymity to CNBC.
The official added that the estimate was only based on information from Ukrainian authorities, the count that Russia accidentally released and other information they gathered from open sources.
Russian officials have denied publicly disclosing their losses amid the war. Kremlin spokesman Dmitry Peskov said Tuesday that disclosing the number of deaths Russian troops suffered is the "exclusive prerogative" of the Ministry of Defense.
Ukrainian authorities have released little information about the number of troops it has lost since the beginning of the war. However, President Volodymyr Zelensky said nearly two weeks ago that an estimated 1,300 Ukrainian soldiers have been killed in the conflict.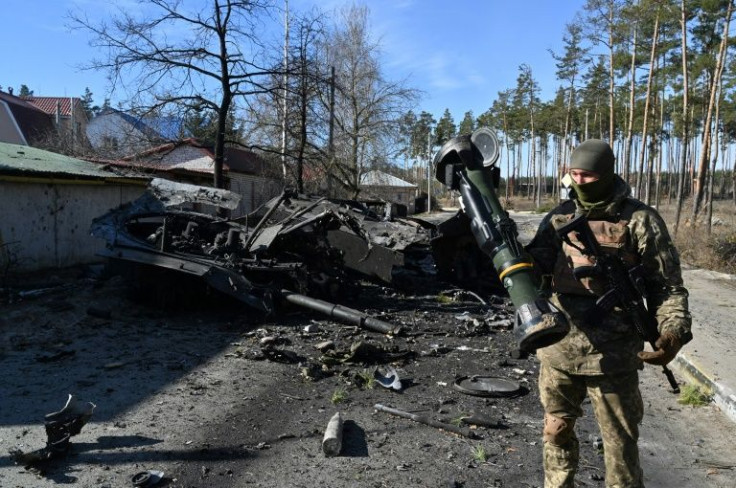 © Copyright IBTimes 2023. All rights reserved.