500 People, Including 400 Children, Test HIV-Positive, Doctor Allegedly Used Contaminated Syringe
A doctor was arrested in Pakistan earlier this month after 500 people including 400 children tested positive for HIV, authorities said Thursday.
The incident came to light in April after several people with symptoms of HIV started showing up at a hospital in the Larkana region of southern Pakistan. Officials said the outbreak allegedly began after Dr. Muzaffar Ghangharo infected the patients using a contaminated syringe while treating them for diseases such as common cold and diarrhea. They were trying to determine whether the doctor knowingly spread the disease.
Several screening rooms were set up in the region in April and a doctor said, "They are coming by the dozens."
Sikandar Memon, head of an Aids control program, said 13,800 people were screened and 410 children and 100 adults have tested positive for the disease. Experts have also warned there could be a rise in infection rates across the country due to the use of contaminated equipment.
Nisar Ahmed, a local resident, said he was searching for medicine after his daughter tested positive for the disease three days ago.
"I curse the doctor who has caused all these children to be infected," he said.
At another screening room, Imam Zadi, another resident, accompanied her five children to be examined after her grandson tested positive. "The entire family is so upset," she said.
Another mother, whose four-year-old daughter tested positive, asked, "Who is she going to play with? And when she's grown up, who would want to marry her." Another mother said, "We are helpless. I have other children and I am afraid they might catch the disease. Please send some medicine for our children so that they can be cured. If not, all of our children will die, right?"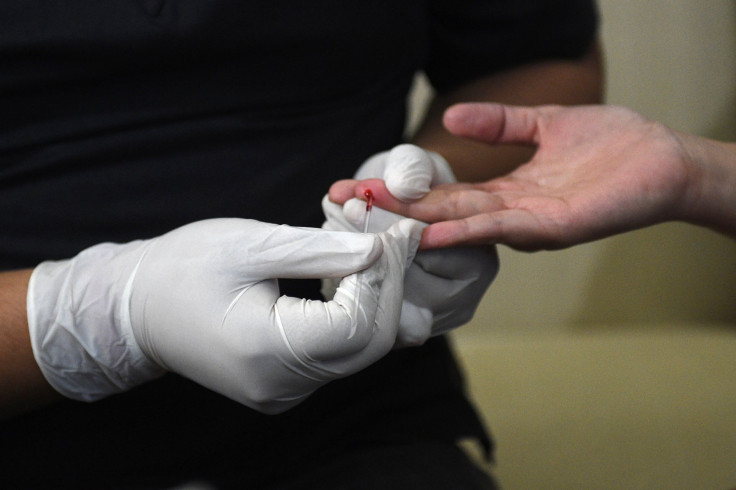 The number of HIV cases in the country is increasing at an alarming rate, particularly among sex workers and drug users. According to the United Nations, the country had the second-fastest growing HIV rates in Asia, with around 20,000 new cases reported in 2017.
Health officials said injections are often used as a primary treatment option, increasing the risk of the infection among people.
"For the sake of saving money, these quacks will inject multiple patients with a single syringe. This could be the main cause of the spread of HIV cases," Memon said.
Bushra Jamil, another expert on infectious diseases, said, "Reuse of syringes, unsafe blood transfusions, and other unsafe medical practices" have resulted in the surge in HIV cases in recent years.
"Rampant medical malpractices without any effective checks and balances are causing repeated outbreaks in Pakistan," he added.
© Copyright IBTimes 2023. All rights reserved.