6.1 Earthquake Strikes China's Yunnan Province; Over 367 Dead
Update as of 7:14 p.m. EDT: The death toll from Sunday's earthquake in China's Yunan province stands at 367, according to Reuters, and the toll is expected to rise. About 1,881 people have been injured, according to the report, which added that the epicenter was in the town of Longtoushan town in Ludian county.
A 6.1 magnitude earthquake struck southwest China's Yunnan province Sunday, killing at least 375 people and injuring 1,400. The quake, which was felt in Yunnan, Guizhou and Sichuan provinces caused extensive damage throughout Ludian and Qiaojia counties in Zhaotong prefecture, a poor, mountainous region in Yunnan's northeast.
Rescuers encountered a grim scene of rubble-filled streets and collapsed buildings, including at least one school. The Chinese Red Cross dispensed 3,000 quilts and jackets and 2,000 tents to those rendered homeless by the quake. Initial media reports indicated more than 12,000 homes were destroyed while 30,000 others were substantially damaged.
Although earthquakes occur frequently throughout China, southwest China is particularly susceptible. A 7.8-magnitude quake that struck Beichuan, Sichuan province, in May 2008 caused nearly 70,000 deaths amid widespread accusations substandard building construction contributed to the human toll. Much of China's seismic activity occurs in rural, less affluent parts of the country where poor infrastructure often hampers recovery efforts.
Ludian province, 212 miles northeast from the Yunnan provincial capital of Kunming, has a population of 439,000.
Here are additional photos of the Ludian earthquake's damage and recovery effort.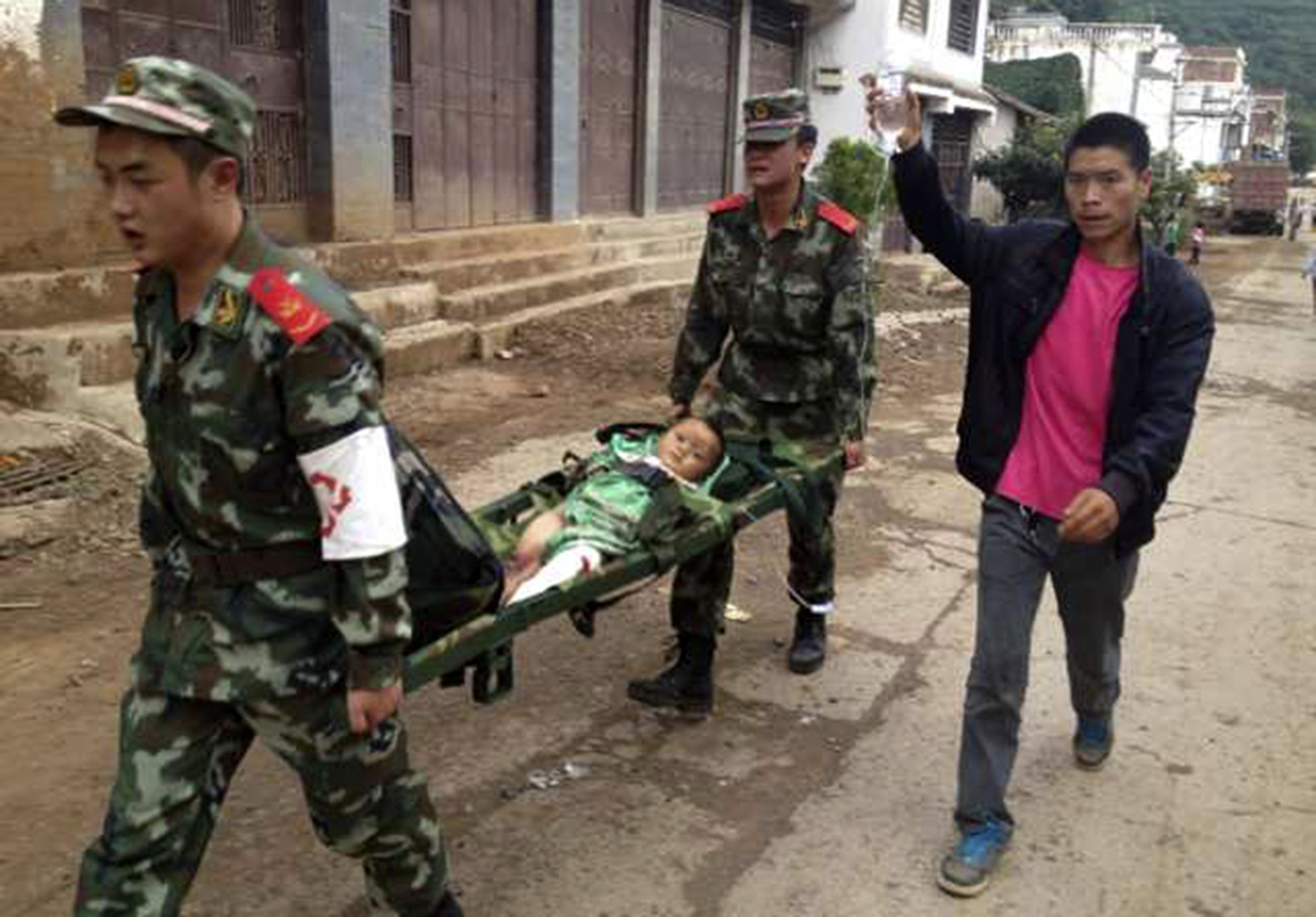 © Copyright IBTimes 2023. All rights reserved.