$787.33 Cab Ride: Becky Siegel, 20-Year-Old College Student, Charged Nearly $800 For 2-Mile Trip In Chicago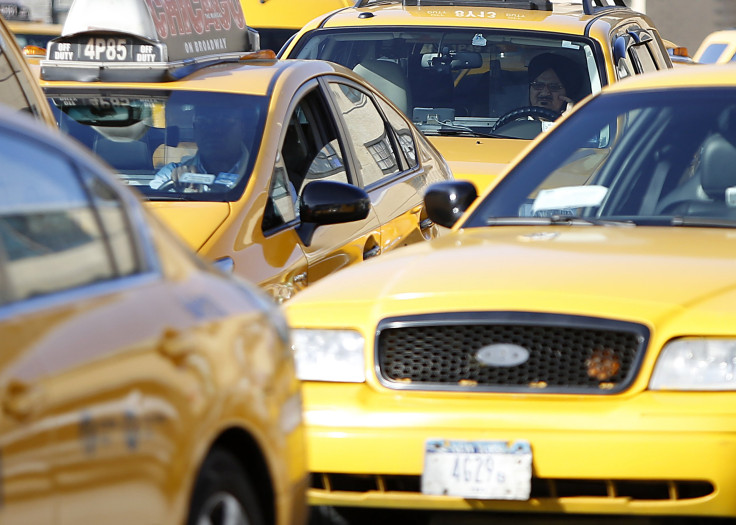 An Illinois college student was forced to pay nearly $800 for a 2-mile cab ride.
Becky Siegel, a 20-year-old woman from Winnetka, Ill., was late to dinner when she decided to take a short cab ride to Sweetwater Tavern and Grille in Chicago, Yahoo News reports. When she arrived at her destination, Siegel asked the cab driver if she could pay the fare by credit card.
Siegel's mother, Susan, described the situation to Fox 32 News in Chicago. "[The cab driver] was apparently very friendly and chatty, and was talking about pedestrians crossing where they shouldn't," Siegel said. "At the end of the trip he gave [Becky] a price and she thinks it was under $10, and so she asked can I use a credit card, and he said my swiper isn't working, here, give it to me and I'll do it on my Square."
The taxi driver used the Square—a device that allows merchants to conduct transactions through a mobile device—to process Siegel's credit card. The college student told him to add a $2 tip.
"I guess I didn't pay attention or I didn't look," Becky Siegel told the Chicago Tribune. "I just signed my name with my finger and I left."
But when Siegel's mother reviewed her credit card statement, she realized that the cab driver had charged her daughter $787.33 for a ride that amounted to less than 2 miles. The Siegels attempted to dispute the charge with Visa, but the credit card company claimed that Becky's voluntary signature nullified the possibility of a refund.
Next, the Siegels contacted Chicago police about the $787.33 cab ride, only to receive a similar answer. Finally, the family turned to the Tribune's "What's Your Problem?" troubleshooters, who took their case directly to Chicago's Department of Business Affairs and Consumer Protection. Armed with the name of Siegel's taxi driver, Ali Ghazanfari, the newspaper decided to contact him directly.
"I remember exactly what happened," Ghazanfari told the Tribune. "I made a mistake on the fare."
Ghazanfari claimed that Siegel's fare should have been about $5, but that a glitch caused his Square device to overcharge her account. "I don't know what happened," he said. "Everything happened so fast. Then I went home and checked my transactions; I realized I charged the person $787.33."
The taxi driver said that he'd attempted to contact Square in order to refund Siegel's money, but the company told him that it didn't have enough information to reverse the charge. Ghazanfari is currently living in Iran and will be unable to personally return Siegel's money until his return in September, the Tribune reports.
In the meantime, Mike Stambaugh, a spokesperson for the Department of Business Affairs and Consumer Protection, told Fox 32 that the company has suspended Ghazanfari's license and promised to send Siegel a check for $787.33.
"Our department has suspended his public chauffeur license pending this investigation," Stambaugh said. "He cooperated with us but he's not in the country so we still have a few unresolved issues pertaining to the case."
© Copyright IBTimes 2023. All rights reserved.