84-Year-Old Nun Megan Rice Sentenced To 3 Years In Prison For Breaking Into US Nuclear Weapons Complex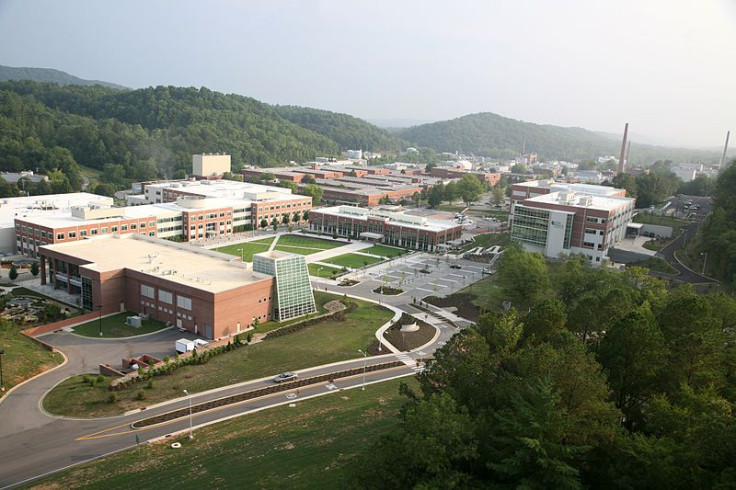 Megan Rice, an 84-year-old Catholic nun arrested in 2012 for breaking into a nuclear weapons complex in Tennessee and vandalizing the property with human blood, was sentenced to three years in prison on Tuesday. Her accomplices, Greg Boertje-Obed and Michael Walli, were sentenced to more than five years, partly because they had a history of arrests for similar acts of disobedience, according to the Associated Press.
The three activists broke into the U.S. government's Y-12 National Security Complex in Oak Ridge, which houses the nation's primary supply of bomb-grade uranium, in an effort to draw attention to the U.S. government's exorbitant weapons and military spending. USA Today reports that on July 28, 2012, the three cut through fences and made their way through multiple layers of security before splashing human blood, carried in baby bottles, onto the outside of the building.
"The reason for the baby bottles was to represent that the blood of children is spilled by these weapons," Boertje-Obed, 58, said at the trial, according to the Associated Press.
They also hung banners and crime-scene tape on the Highly Enriched Uranium Materials Facility. The protesters spent two hours in the facility before authorities apprehended them. When the guards arrived, Rice and her companions offered them a Bible, candles and white roses.
It was called the biggest security breach in the nation's atomic history. The break-in not only gained the protesters international attention, but also highlighted weaknesses in the complex's security system. The incident sparked numerous congressional hearings about national security and the image of the U.S. around the world.
"If we can't even control our own nuclear weapons material, it shows what a major challenge it is around the world ... that have comparably dangerous materials but are even less protected," Edwin Lyman, a senior scientist with Global Security Program, a watchdog group that monitors the Department of Energy and the Nuclear Regulatory Commission, told CNN last year. "If they had been trained, the kind of paramilitary group that the Department of Energy is supposed to be ensuring they can protect against, with hand-carried explosives, other breaching tools, physical access to the building structure ... the guards would have already lost."
All three faced federal charges of destroying U.S. government property, trespassing and injuring national-defense premises, a charge that carries a maximum penalty of 20 years in prison.
"I was acting upon my God-given obligations as a follower of Jesus Christ," Walli said during their trial.
"Please have no leniency on me," Rice said in her statement before the court. "To remain in prison for the rest of my life would be the greatest honor you could give me."
© Copyright IBTimes 2023. All rights reserved.