AB InBev, SABMiller Agree To Merge In Deal Worth $104B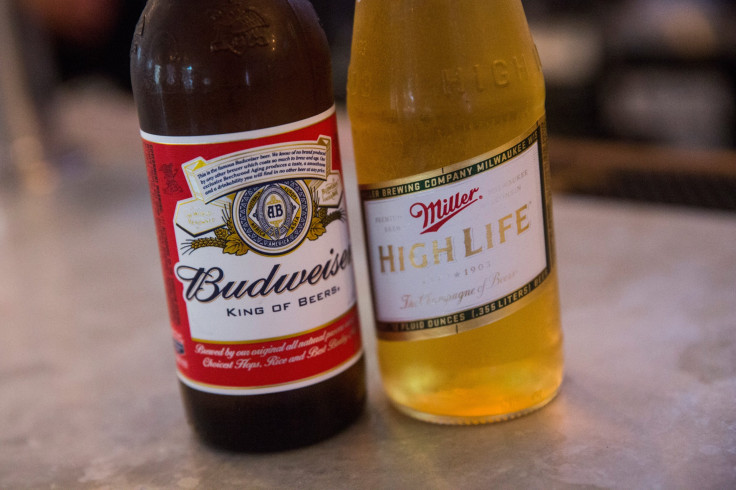 Anheuser-Busch InBev SA and SABMiller PLC, the world's top two beer companies, have reached an agreement to merge, after Budweiser's Belgian-Brazilian owner extended an offer of 44 British pounds ($67.48) per share to SABMiller creating a global beer behemoth. Various reports valued the deal to be worth between $104 billion to $107 billion.
The final agreement, announced Tuesday, came after multiple, unsuccessful takeover attempts. Under the terms of the deal, Anheuser-Busch InBev said it will pay 44 pounds ($67.48) a share in cash for SABMiller. That is a 50 percent premium to the closing price in mid-September, before Anheuser-Busch InBev confirmed it had approached SABMiller about a combination.
Together, the two companies could create a mega global brewing giant, and the deal is the biggest takeover of a British company in history.
The combined company will control 31 percent of the global beer market, topping Heineken, the next biggest brewer, which has 9 percent of the market. The deal could also help Anheuser-Busch, which has had success in Europe, North Africa and Asia, expand into the African and Australian markets, according to the Associated Press.
The pairing of these two giants still faces multiple regulatory headwinds, including antitrust hurdles spanning the globe from the U.S. to China.
And, of course, corporate combinations of this magnitude aren't always a recipe for success. "Research consistently finds that between 60 percent and 80 percent of acquisitions materially fail to deliver expected benefits and more than 50 percent destroy shareholder value," says John Colley, professor of practice at Warwick Business School and an expert on large-scale mergers. "The reasons usually lie in being forced to pay too much, botched integration, and over estimation of merger benefits."
SABMiller had previously rejected InBev's $104 billion offer Wednesday, that valued the company at 68 billion pounds ($104 billion). InBev had until Oct. 14 to seal the deal.
SABMiller's board of directors, excluding directors nominated by Altria Group, its largest shareholder, rejected last week's proposal, because the revised bid "still very substantially undervalues SABMiller, its unique and unmatched footprint, and its standalone prospects," SABMiller said in a statement. Under the terms of the prior bid, Anheuser-Busch InBev said it would be willing to pay 42.15 British pounds ($63.97) a share in cash for SABMiller, a 16 percent premium to the closing price in London on Tuesday.
© Copyright IBTimes 2023. All rights reserved.