Abbas casts doubt on Palestinian elections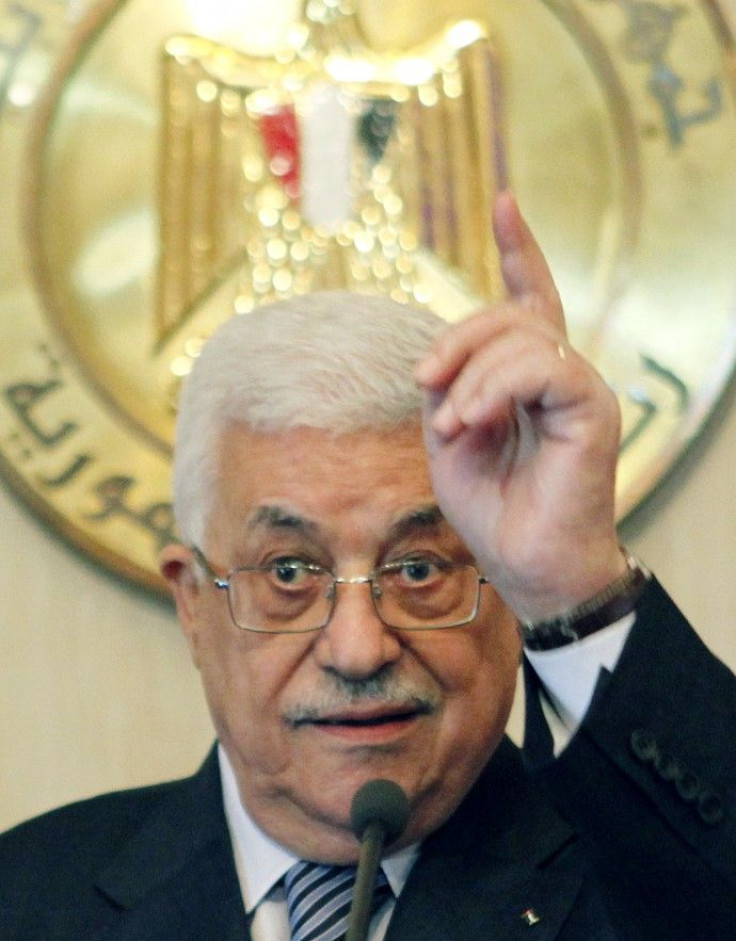 Palestinian President Mahmoud Abbas said on Thursday that an election promised by September would not be held if Hamas refused to allow voting in the Gaza Strip.
The election promise was issued on Saturday by the Palestine Liberation Organisation in an apparent bid to head off any wave of popular protest fanned by the uprisings elsewhere in the Middle East.
But Abbas said he could not divide Palestinian territory.
Elections should include the West Bank and Gaza, and without that we cannot hold elections, the president told a news conference.
Hamas, an Islamist movement opposed to peace with Israel, controls the Gaza Strip where 1.5 million Palestinians live. Abbas's Palestinian Authority holds sway in the West Bank, home to 2.5 million.
The two territories, which would form a single state under a peace treaty with Israel, are separated by Israeli land.
Abbas's comment, following talks with visiting East Timor President Jose Ramos-Horta, seemed to be aimed at putting the blame squarely on Hamas for refusing to let the Palestinian people chose a new leadership.
It coincided with a small demonstration in the West Bank's main city, Ramallah, by about 1,000 protesters who rallied at a downtown roundabout calling for an end to Palestinian divisions.
STATE OF CONFUSION
Unlike Tunisia, Egypt, Bahrain or Yemen there does not appear to be a strong anti-government groundswell among West Bank Palestinians. Their main frustrations are over the unending split between Hamas and Abbas's Fatah movement and the lack of progress towards a peace that will end Israeli occupation and finally give them a state of their own.
Hamas spokesman Sami Abu Zuhri said Abbas's backtracking proved that Hamas was right, and was a good example of the state of confusion the Palestinian Authority lives in.
Elections are not the magic solution to the Palestinian crisis. What is needed is a comprehensive study and a re-evaluation of the entire Palestinian situation in order to reorganise it. And elections can come as a result of that reorganisation and not as an introduction to it, he said.
Hamas controls public demonstrations in Gaza, and opposition rallies are not permitted. The West Bank does not permit pro-Hamas rallies on its turf.
Abbas aide Nabil Abu Rdainah on Wednesday asked why no one criticising Hamas over its refusal to let voters choose.
We cannot (hold elections) in the West bank alone. They will say we are trying to divide the country and make two states, he said.
On Saturday, Abbas's Palestinian Authority said the spirit of change in Egypt should inspire Palestinians to unite, and senior presidential aide Yasser Abed Rabbo said the leadership has decided to hold presidential and legislative elections before September.
But Hamas quickly turned down the proposal. Spokesman Fawzi Barhoum said the Western-backed Abbas, who has served as president since 2005, lacked the legitimacy to make such a call.
Hamas will not take part in this election. We will not give it legitimacy. And we will not recognise the results, Barhoum said immediately after hearing the announcement from Ramallah.
Palestinian presidential and legislative elections were last held in 2005 and 2006, when Hamas won power in an upset result. A unity government was short-lived and Hamas fighters in 2007 drove Fatah forces out of Gaza, seizing control of the enclave.
© Copyright Thomson Reuters 2023. All rights reserved.