Abdelhamid Abaaoud's Plot: ISIS Suspect Planned To Target Paris' La Défense Business District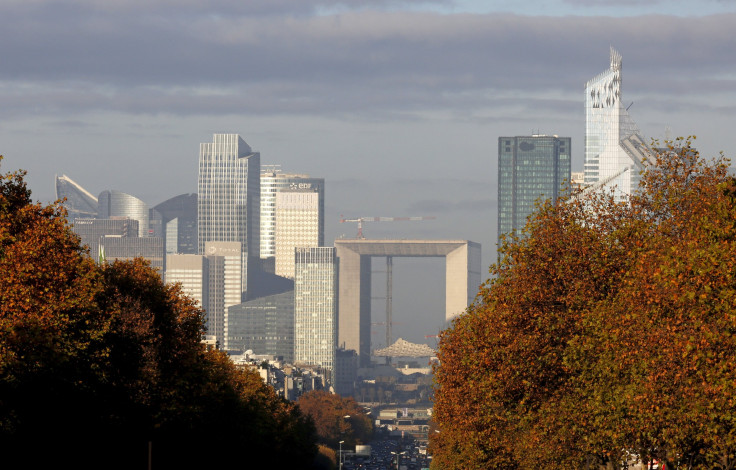 Abdelhamid Abaaoud, the suspected mastermind of Paris attacks, had planned to target the French capital's La Défense business district, the chief prosecutor said Tuesday. François Molins also reportedly said that Abaaoud's phone location data showed he moved around the city on the night of the massacre that killed 130 people and injured hundreds others in well-coordinated shootings and suicide bombings.
The Belgian jihadi was planning to blow himself up in a suicide attack in the western Paris area along with an accomplice, just days after the Nov. 13 carnage, Molins said at a news conference, briefing reporters on the investigation and last week's raid in the Paris suburb of Saint-Denis.
Molins reportedly said that mobile phone data showed Abaaoud, who was killed on Nov. 18 during the raid in an apartment in Saint-Denis, was near the Bataclan theater while the attacks were still underway and police were storming the scene and freeing hostages. He also returned to cafes and restaurants targeted in the attacks that have been claimed by the Islamic State group.
Molins added that another man, who was killed along with Abaaoud during the raid, had planned to target the business district of La Défense on Nov. 18 or 19 along with the mastermind.
On Tuesday, French authorities questioned Jawad Bendaoud who was detained for providing lodging to Abaaoud at Saint-Denis. He was put under formal investigation for "criminal conspiracy in connection with a terrorist enterprise," BBC reported.
Paris prosecutor Molins said that investigators don't think Bendaoud knew he was taking part in a terrorist activity, but "the investigation must continue to determine his precise role."
Also on Tuesday, Belgian prosecutors said that a new suspect Mohamed Abrini was seen driving a car with suspect Salah Abdeslam at a petrol station on the motorway to Paris, just two days before the attacks.
Police reportedly described Abrini as "dangerous and probably armed."
A massive hunt is underway in Belgium for Abdeslam, who is believed to have helped the attackers with logistics and likely rented one of the cars used in the assaults.
Meanwhile, French authorities said that a man said to practice an ultra-orthodox version of Islam has been jailed after a police raid on his home in a village in the Pyrenees region, the Associated Press reported. Olivier Corel was detained for questioning Tuesday because he allegedly lodged Fabien Clain, who is reported to have been the voice on an ISIS' French-language claim of responsibility for the Paris attacks.
© Copyright IBTimes 2023. All rights reserved.