Active Ethereum Users Double To Over 1 Million In Q2 2020
KEY POINTS
Ethereum's total unique users have exceeded 4.5 million while counting 1.25 million active users
DeFi boom, Compound's COMP Token helped Ethereum crush its competition
Other blockchains, such as Terra, also recorded impressive growth
Ethereum has gained 32% more unique users and 97% more active users in the second quarter of 2020, according to Dapp.com's 2020 Dapp Market Report. The total unique users counted 4.5 million and total active users were 1.25 million.
Ethereum also tops as the blockchain where the most number of dapps, or decentralized apps, are created.
Dapp.com, a website that aggregates dapp data, noted that much of Ethereum's growth in the second quarter of 2020 has something to do with DeFi, or decentralized finance. ETH DeFi dapps reached a transaction volume of $5.7 billion in June 2020, which is 97% of the entire DeFi ecosystem.
Before June 11, there is an average of 7,682 daily active DeFi users on Ethereum. However, when DeFi platform Compound released its DeFi token, the number increased to 11,230 active users on the Ethereum network.
The hype for Compound's DeFi token, COMP, reached its zenith on June 21 when it hit its all-time high price of $372.79. It was also on that same day when the entire DeFi ecosystem on Ethereum reached its all-time high of $608 billion in transaction volume.
COMP's volume has increased to $3.3 billion after only having $131 million in the first half of June. Users have also increased from 2,629 to 11,879.
COMP's release helped Ethereum crush its competition in dapps and decentralized finance. The two closest competitors are EOS and Tron blockchain networks, which recorded $1.89 billion and $260 million quarterly volumes respectively.
The positive news could prove beneficial for Ethereum, whose Ether token currently trades sideways within the $230 - $240 range. Earlier reports suggested that the world's second-largest cryptocurrency is not being positively affected by the rise of DeFi because users do not actually need ETH to obtain DeFi tokens. This made the DeFi boom different from the Initial Coin Offering (ICO) boom of 2017, when it was important for the projects to convert their ICO tokens to ETH first before they can convert their ICO's proceeds to dollars.
Eventually, analyst Ryan Watkins said, Ethereum's utility is what would make it valuable. "It is possible that within a couple of years, ETH may not only be the most useful asset in crypto given its on-chain economy but also crypto's most credibly scarce asset," he added.
Meanwhile, other blockchains have recorded impressive gains in the dapp market as well. Stablecoin network Terra gathered around 890 million active dapp users in Q2, primarily through the payment app Chai in South Korea. Hive, a hard fork of the controversial blockchain Steem, has exceeded its parent chain in terms of the number of active users. No new application was built based on Steem, whose takeover by Tron founder Justin Sun early this year sparked outrage that led to a mass exodus of users.
Dapp.com also reported 35 high-risk dapps whose transaction volumes totaled $227 million. One such dapp is Forsage, whose total volume has reached $53 million despite being flagged as a Ponzi scheme by the Philippines' Securities and Exchange Commission.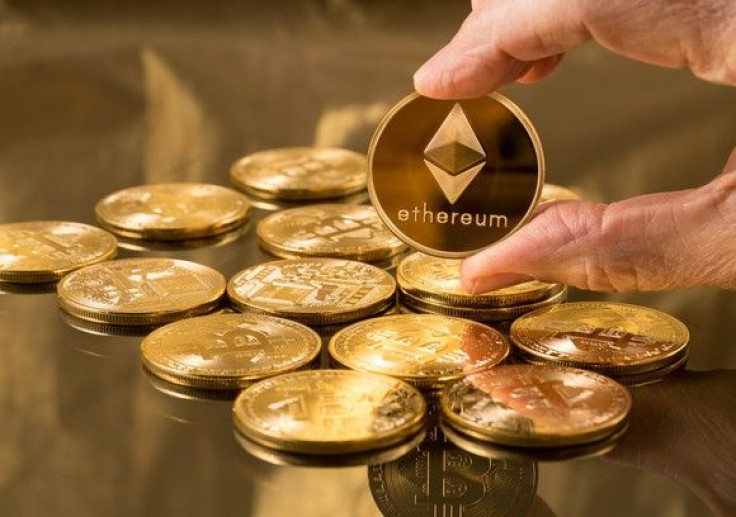 © Copyright IBTimes 2022. All rights reserved.
FOLLOW MORE IBT NEWS ON THE BELOW CHANNELS