Activision Blizzard Takes Stock Market Hit Following 'Diablo: Immortal' Fan Backlash
Controversy over a video game trailer, or lack thereof, sent one of the industry's biggest players on a stock market slide Monday. Activision Blizzard (ATVI) began the week on a sour note following vocal fan backlash online over the lack of a proper new "Diablo" game at the annual BlizzCon event over the weekend.
Shares of Activision Blizzard dropped 6.74 percent by market close Monday. However, the stock rebounded slightly not long after markets opened Tuesday.
Every year, developer Blizzard Entertainment, which is the Blizzard side of Activision Blizzard, holds BlizzCon to bring fans together and show off new developments in its popular series like "Warcraft," "Overwatch" and "Diablo." At the end of its announcement-filled stage show on Friday, Blizzard debuted "Diablo: Immortal," a new game in the long-running franchise exclusive to mobile devices.
A portion of the "Diablo" fanbase took to the internet to express its displeasure at the game with the hashtag #NotMyDiablo. Some were upset because Blizzard chose to show off a mobile game instead of a larger PC and console successor to 2012's "Diablo 3." The mobile spin-off was the only brand new game shown off at BlizzCon this year.
The controversy came despite the fact that Blizzard published a blog post in October stating that people should not get their hopes up for big "Diablo" news at the show. The gaming giant, which had nearly 5,000 employees in 2012, said it had multiple teams working on "Diablo" games. Fans would hear about them "when the time is right," Blizzard said.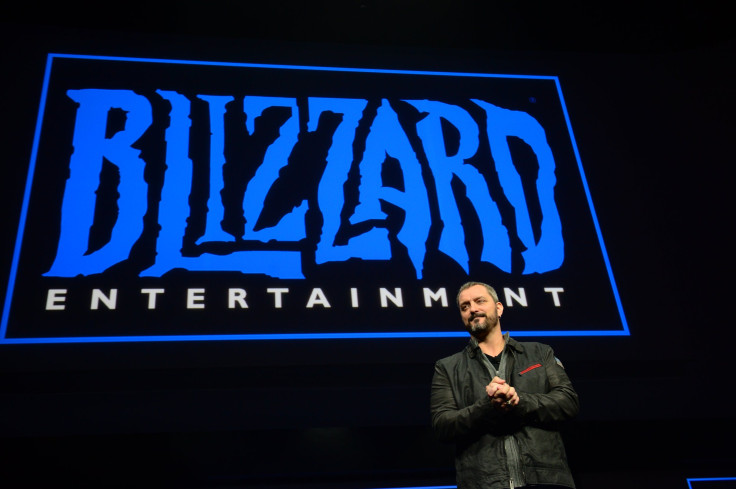 An additional wrinkle came Monday when Kotaku reported Blizzard made a "Diablo 4" announcement video and pulled it from BlizzCon. Blizzard disputed the report, but Kotaku's sources maintained the long-awaited sequel is in development. "Diablo 3" has been a huge seller for Blizzard, but the developer notoriously took 12 years to make it after "Diablo 2."
Still, some analysts have seemed bullish that the lucrative mobile gaming market will eventually work out in Blizzard's favor. Brian Nowak of Morgan Stanley said the game could pull in north of 200 million players per month, according to Bloomberg.
© Copyright IBTimes 2023. All rights reserved.