Adrienne Bailon Reveals She Was Sexually Harassed And Was Scared To Speak Up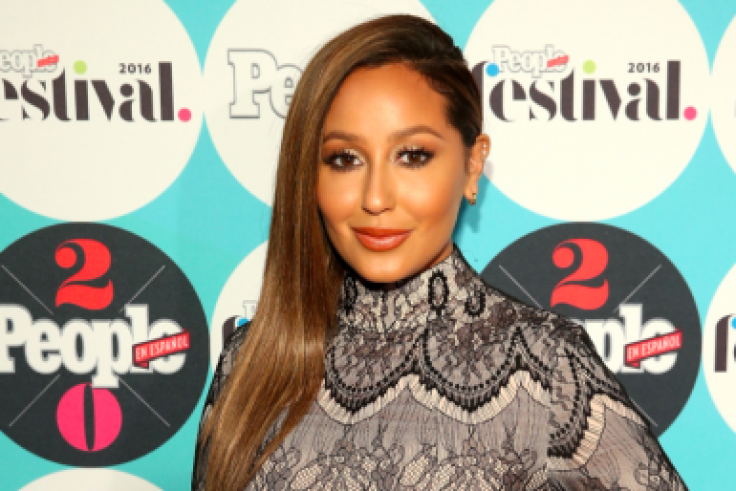 Singer and TV personality Adrienne Bailon has opened up on having been sexually harassed in the entertainment industry, saying she initinally believed it was something she could just ignore.
Speaking to her co-hosts on the show "The Real" (via Teen Vogue), the 32-year-old said that when she realized she was being sexually harassed, she became too scared to speak up.
"I even experienced an executive that would kiss me on the lips," the former 3LW and Cheetah Girls member said. "It consistently happened to the point where I was like, 'This ain't cool, man. Now he knows I'm not going to say anything.' Which is not OK."
The hosts of the show were commenting on First Lady Michelle Obama's speech on sexual assault when Bailon revealed her experience.
Bailon said at first she thought the kiss was an accident, until it dawned on her that it was harassment. In response, her co-host Loni Love said such incidents were only the beginning of uglier forms of sexual abuse.
"Obviously that happened then, I would never allow that to happen now, but a lot of women are in fear," Bailon said.
The TV personality said fear has a lot to do with sexual assault victims' silence regarding their abuse. "Fear has a big part to do with it," she said. "And two, these men are usually—"
"Famous," co-host Jeannie Mai interjected. Bailon agreed.
In related news, actress Rose McGowan recently revealed that she was raped by a movie executive, an incident she described as an "open secret" in Hollywood. In an open letter she penned days after the revelation, she asked peers in Hollywood not to work with sex offenders and appealed to the industry to "stop rewarding sexual predators."
"Dear Hollywood, To the women and men in the entertainment industry who know exactly whom and what I am talking about, I say be brave. Do not work with those you know to be offenders or you are no better than they. Take a stand," she said in her letter.
© Copyright IBTimes 2023. All rights reserved.