Afghanistan Released 65 'Dangerous' Detainees From Prison Despite Strong US Warnings About Future Security Threats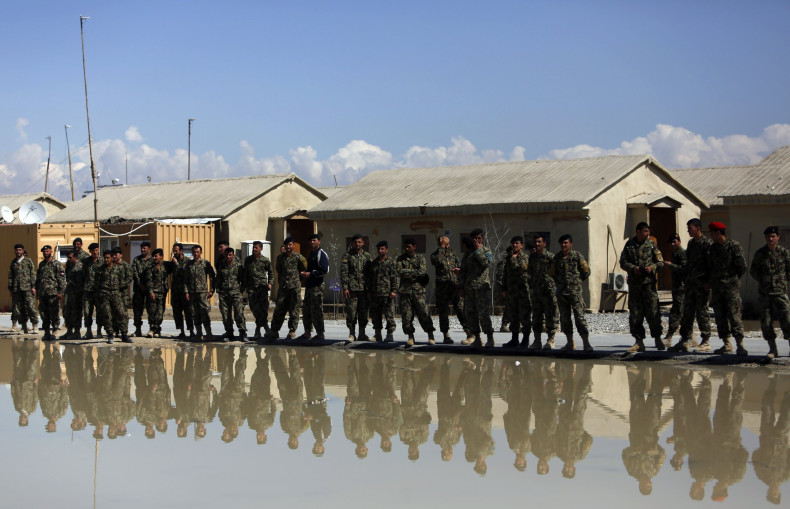 The Afghan government released 65 detainees from a former American prison on Thursday, despite protests and warnings from the U.S. that these "dangerous" prisoners could lead to a serious security threat.
The prisoners were freed from the Parwan Detention Facility near Bagram Airfield about 28 miles north of Kabul, and the release was reportedly ordered by President Hamid Karzai several weeks ago, after his government took over control of the prison from U.S. troops.
According to reports, U.S. military forces said that these men were Taliban fighters who would likely return to "kill coalition and Afghan forces." On Wednesday, a U.S. military leader in Afghanistan reportedly said in a statement: "Detainees from this group of 65 are directly linked to attacks killing or wounding 32 U.S. or coalition personnel and 23 Afghan security personnel or civilians."
The U.S. Embassy in Kabul called the release "deeply regrettable," and stated: "The Afghan government bears responsibility for the results of its decision," and added: "We urge it to make every effort to ensure that those released do not commit new acts of violence and terror, and to immediately bring to justice any who do so."
Afghan National Army spokesperson Mohammad Zahir Azimi, reportedly confirmed the release but did not comment about concerns voiced by the U.S.
The embassy also added: "The evidence linking these individuals to serious crimes warrants careful consideration by a prosecutor and, potentially, indictments and prosecutions in Afghan courts under Afghan law. We requested a thorough review of each case. Instead, the evidence against them was never seriously considered."
"Releasing these individuals is contrary to Afghanistan's commitment in our 2012 Memorandum of Understanding to take all necessary steps to ensure that detainees do not pose a continuing threat to Afghanistan, the international community or the United States," the statement read.
Abdul Shakoor Dadras, the Afghan judge who heads the review board that made the decision to release the prisoners, reportedly said that he rejected American protests because they were baseless. Dadras said that the delay in the execution of the decision, which was taken weeks ago was delayed "not because we were scared of the Americans."
"These prisoners' release was delayed because we wanted to thoroughly re-review the files of these prisoners so that the Americans do not have a chance to complain again," he added.