After Failed Burundi Coup Press Under Attack By Nkurunziza Loyalists; Coup Suspects 'Seriously Beaten'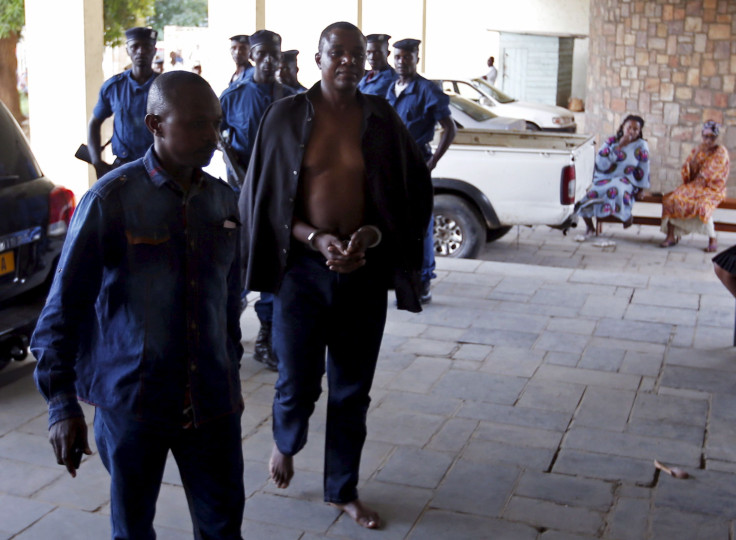 Burundi's independent media is under attack a day after supporters of President Pierre Nkurunziza beat back an attempt to oust the central African leader. Meanwhile coup leader Godefroid Niyombare, a former intelligence chief, is reportedly still on the run inside the country, as 18 of his alleged co-conspirators appeared in court to face charges on Saturday amid allegations they were severely beaten in custody.
"They want to break the journalists' morale," Innocent Muhozi, a local rights activist at the Burundian Press Observatory told Agence France-Presse on Saturday. "There is harassment, phone calls, threats, blacklists. Some have gone into exile, others are in hiding."
Among the journalists being targeted for retribution by Nkurunziza's loyalists is Bob Rugurika, head of Radio Publique Africaine, who has reportedly fled the country.
"We call on the authorities and the citizens of Burundi to respect the role of journalists and the media during these uncertain times, when a consistent flow of information is vital," Sue Valentine, Africa program coordinator for the New York-based Committee to Protect Journalists said in a statement on Friday as news began trickling out about retributive actions against the media.
As attacks on journalists continue, the 18 coup suspects in custody appeared before prosecutors on Saturday to have charges against them read. Among those facing charges are an army general and two police commissioners.
Anatole Miburo, a lawyer representing the suspects told AFP that the men "were severely beaten" while in custody and that a former general was forced to record a confession to play on state radio. Family members of two suspects told Reuters the suspects had recent wounds on their bodies and that one of them had lost hearing in one ear from the beatings.
The 48-hour coup attempt that began Wednesday was sparked by Nkurunziza's attempt to seek a third term in office, which is forbidden by the country's constitution. But earlier this month a constitutional court upheld Nkurunziza's bid in the presidential election that's tentatively scheduled for June 26, maintaining that his first term does not count because he was installed by parliament, not by a vote of the people.
Nkurunziza, a former rebel leader from the country's Hutu ethnic majority, has considerable support from the population of Hutus who have traditionally lived under the authoritarian rule of the Tutsi minority.
The country is still largely in shambles after a 12-year civil war that ended when Nkurunziza was sworn into office in 2005 as part of reconciliation efforts that included incorporating Hutu rebel groups into the military. Opposition parties have aligned against the ruling CNDD-FDD party over Nkurunziza's right to seek re-election, which threatens to send the country back into civil war. Attacks against journalists are reportedly being committed by the Imbonerakure, a Hutu youth organization considered to be a terrorist group that supports Nkurunziza's CNDD-FDD.

"There is a very high risk of going back to civil war because the ruling party's dreaded Imbonerakure youth militia is hunting down those who led the protests," Pacifique Nininahazwe, the chairman of the Forum for Development and Consciousness (Focode), told the East African.
© Copyright IBTimes 2023. All rights reserved.