'Aggressive' Anti-Vaxxer Gets Tasered, Arrested For Not Wearing Mask While Liquor Shopping
KEY POINTS
A video of the man being tasered has gone viral on social media
Police said he had to be tasered after he violently resisted the arrest
Flutey claimed he had done nothing wrong but was pepper-sprayed
An anti-vaxxer, who went out to buy liquor without a mask and turned aggressive when told to wear one, was arrested Monday.
A video of the man being tasered has gone viral on social media.
Brad Flutey, a prominent anti-vaxxer in New Zealand and a former political candidate, allegedly had an aggressive encounter with a shopping mall staff in the city of Whangārei, reported News Hub.
Flutey went to buy liquor without a mask Monday which an employee objected to. Police were alerted, but Flutey continued his aggressive behavior to the officers, said Whangarei Acting Inspector Darren Sullivan.
"It was reported to police the man was being abusive towards staff and other members of the public. Our staff attempted to speak with the man, however, he continued to be aggressive towards them," Insp Sullivan told Newshub.
Though the store owner asked Flutey to leave the premises, he refused. "Despite this warning, he continued to act in a hostile manner and was subsequently placed under arrest," Sullivan said.
However, Flutey "violently resisted" the arrest, assaulting the officers, following which he had to be tasered. The video of the violent encounter shows the struggle between Flutey and the police.
In the video, two uniformed officers and a third in plain clothing can be seen surrounding Flutely in the mall car park as he shouts "I'm not under arrest, I've not committed crimes." Flutely then throws a punch at one officer and kicks another to the ground.
According to reports, the footage was being recorded by Flutely's daughter, who can be heard chuckling about the incident in the background. Police have not charged him yet.
However, after being released, Flutey later appeared on social media to claim he didn't commit a crime but was "pepper-sprayed" as he left the shop "on [his] own volition." He claimed he was "assaulted by corporate enforcement officers" and tasered twice.
According to reports, Flutey had organized "freedom" protests against the use of COVID-19 checkpoints and was also present at the QAnon protest in Wellington.
In a similar incident, Brooklyn had witnessed five anti-vaxxers being arrested after they yelled at Burger King workers, who refused to serve them because they didn't show proof of vaccination. None of them were wearing face masks.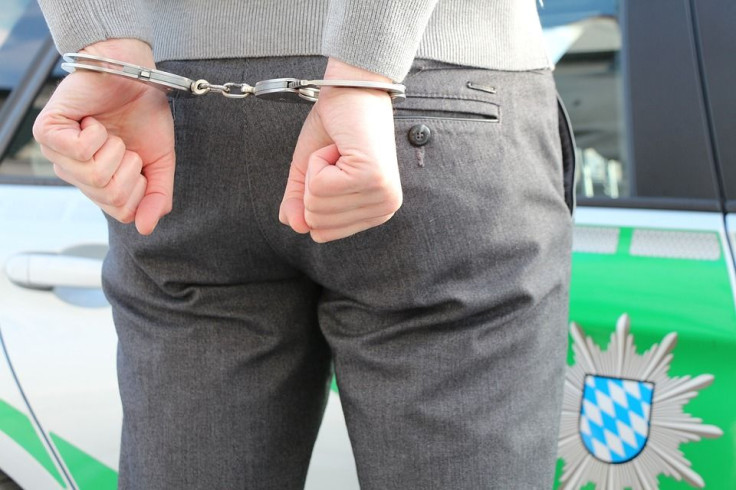 © Copyright IBTimes 2023. All rights reserved.
FOLLOW MORE IBT NEWS ON THE BELOW CHANNELS