Air Pollution Behind 1 In 9 Deaths Worldwide, WHO Report Says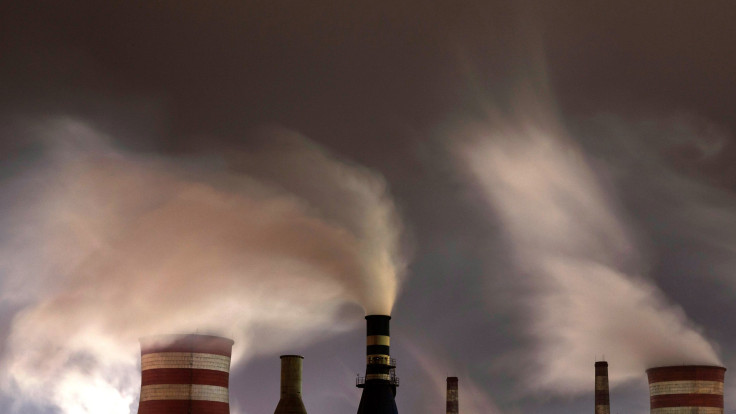 The World Health Organization said Tuesday that 92 percent of the world's population lives in places where the air quality levels are well above the WHO's safety guidelines. The international organization using interactive maps highlighted the air quality levels within countries.
The WHO's new air quality model focuses on particulate matter that boasts of a diameter that is less than 2.5 micrometers referred to as PM2.5. This includes dangerous toxins like sulfate, nitrates and black carbon. These are capable of penetrating deep into the cardiovascular system posing serious health risks.
According to the WHO's Ambient Air quality guidelines, air that on an average contains over 10 micrograms per cubic meter of PM2.5 is substandard.
The new air quality model is "the most detailed outdoor (or ambient) air pollution-related health data, by country, ever reported by WHO," the organization said. The model used data from satellite measurements, air transport models and ground station monitors for more than 3,000 locations, both rural and urban.
"Air pollution continues [to] take a toll on the health of the most vulnerable populations – women, children and the older adults," WHO's Assistant Director General Flavia Bustreo said in a statement. "For people to be healthy, they must breathe clean air from their first breath to their last."
Nearly 3 million deaths a year are attributed to exposure to outdoor air pollution with an estimated 6.5 million deaths attributed to both indoor and outdoor air pollution exposure in 2012. The report found that at least 90 percent of all air pollution exposure deaths occur in low- and middle-income countries. Nearly two of every three of these deaths occur in WHO's Southeast Asia and Western Pacific regions.
Exposure to air pollution increases the risks of noncommunicable diseases like cardiovascular diseases, stroke, chronic obstructive pulmonary disease, lung cancer and severe respiratory infections.
"This new model is a big step forward towards even more confident estimates of the huge global burden of more than 6 million deaths – 1 in 9 of total global deaths – from exposure to indoor and outdoor air pollution," Maria Neira, WHO's director for department of public health, environmental and social determinants of health, said in the statement. "More and more cities are monitoring air pollution now, satellite data is more comprehensive, and we are getting better at refining the related health estimates."
© Copyright IBTimes 2022. All rights reserved.
FOLLOW MORE IBT NEWS ON THE BELOW CHANNELS