Alaska Airlines Bans Passenger For Alleged Sexual Harassment Pending Investigation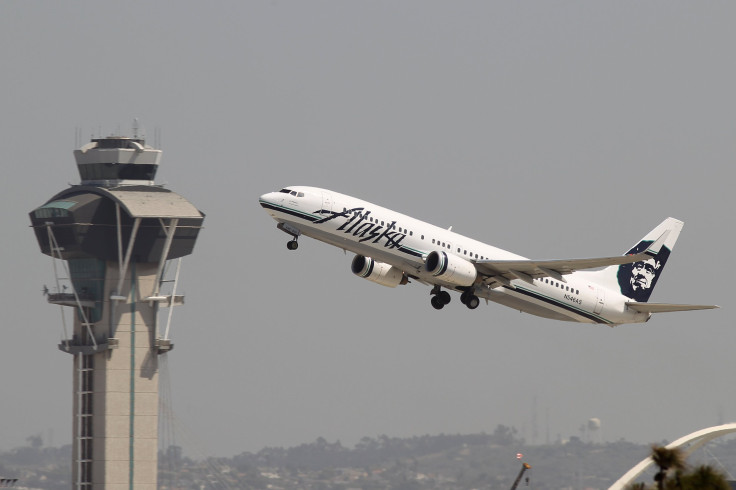 Alaska Airlines banned a San Diego man for an alleged sexual harassment incident in which he touched a flight attendant on the rear end, according to the San Diego Union-Tribune.
Mike Timon, 53, told the Union-Tribune that the allegation is unfounded and "reverse discrimination against men." The incident happened on a Dec. 26 flight from Portland to San Diego. In the first-class section, Timon said he "politely" touched the woman on her back to get her attention to order a drink.
Timon, who claims to be a frequent first-class flier, said that he was told he was cut off from alcohol and met by police at the end of the flight. Timon maintained he was sober and had only one drink on the flight.
"For me to be accused of this, and for me to be escorted off the plane by police? This is it. I'm blowing up... It's unnecessary. It's discrimination toward me," Timon told the Union-Tribune.
Alaska Airlines said they will be investigating the incident and won't provide the passenger transportation pending the investigation.
"Alaska Airlines will not tolerate any type of sexual misconduct that creates an unsafe environment for our guests and crew members and we are fully committed to do our part to address this serious issue," said the company in a statement Thursday. "We will not be providing further transport to the offending passenger, [pending the investigation]."
Timon said that he was embarrassed by the incident and that it was out of control.
"What about us guys? I can't tap a flight attendant on her back to politely ask for something, yet I get accused of something? It's out of control and I am pissed," said Timon.
In November, Alaska Airlines received negative attention for its handling of a sexual harassment issue surrounding Silicon Valley businesswoman Randi Zuckerberg, the sister of Facebook founder Mark Zuckerberg. She claimed a male passenger made sexually suggestive comments toward her and that her complaints to flight attendants were shrugged off.
Alaska Airlines later announced it was launching an investigation into the matter.
© Copyright IBTimes 2023. All rights reserved.