Alex Rodriguez Hired Prostitutes 'Two At A Time, Twice A Week,' Had Threesomes At Manhattan Apartment, Book Alleges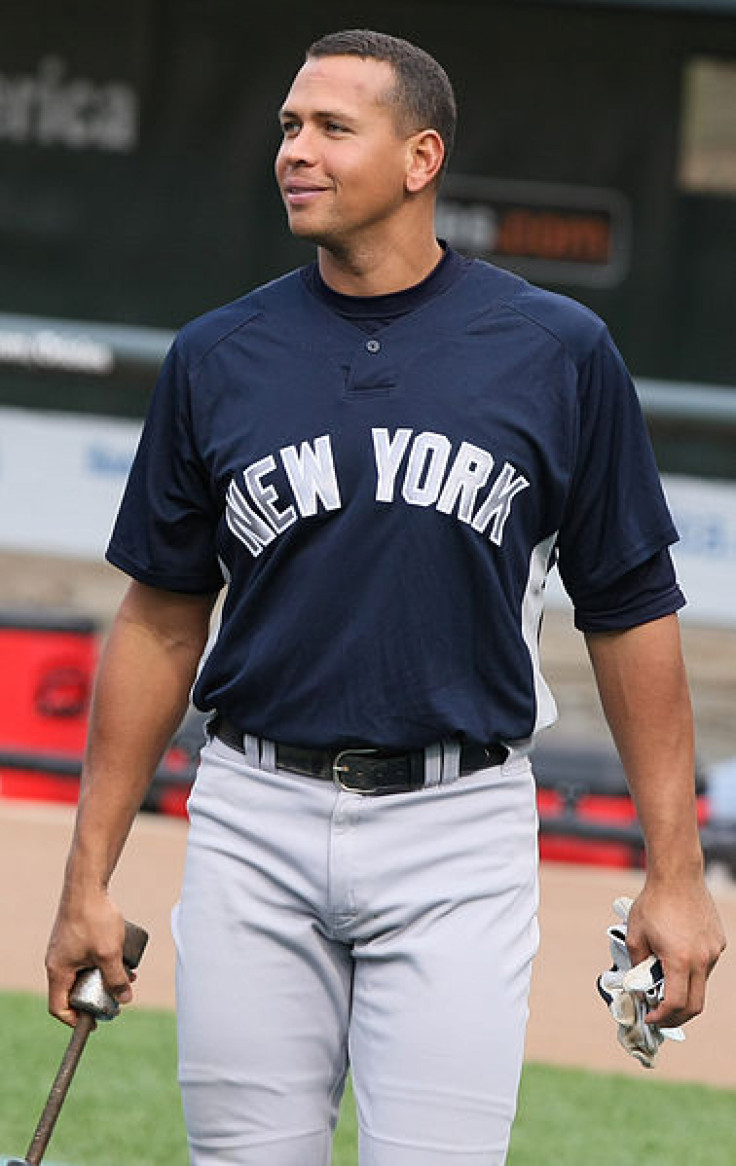 A new book alleges that New York Yankees slugger Alex Rodriguez frequently hired prostitutes "two at a time" at his former Manhattan apartment, but the polarizing star's representatives called the allegations "100 percent false."
In a new book entitled "House of Outrageous Fortune: Fifteen Central Park West, The World's Most Powerful Address," author Michael Gross claims to have spoken to several sources who confirmed that the 38-year-old baseball player is a frequent patron of prostitutes, the New York Daily News reports. Rodriguez would reportedly hire call girls "usually two at a time, twice a week," according to Gross.
"He got hookers all the time," an unidentified worker at the high-end condo complex reportedly told Gross. A second source echoed that worker's comments."One time he had two go up, they came down and left, and 10 minutes later, Cameron Diaz walks in. He doesn't care. I hate the guy. He thought he was God."
Several other quotes included in Gross' book seem to focus on Rodriguez's well-documented self-absorption. According to Gross, one of the building's tenants reportedly described A-Rod as an "unfriendly narcissist." Another building worker is even harsher in his assessment of the Yankees star. "He was a douche. No one liked him," the worker reportedly says in the book.
However, A-Rod's camp has completely rejected the claims made in Gross' book. "The allegations concerning prostitutes are 100% false, and therefore the author of the book cannot possibly have a single shred of evidence to back them up," spokesman Ron Berkowitz told the New York Daily News. "It's comical that we even have to waste our time responding to such stories, but not surprising as certain people have an agenda against Alex."
At the moment, Rodriguez is dealing with more than just allegations of patronizing prostitutes. The Yankees star is currently appealing a 211-game suspension handed down by Major League Baseball for his alleged use of performance-enhancing drugs.
Want to read more about Rodriguez's alleged antics? Gross' book is slated to hit stores in March.
© Copyright IBTimes 2023. All rights reserved.