Algeria Hostage Crisis Update: Death Toll Rises, BP Employees Missing, Machine Guns Recovered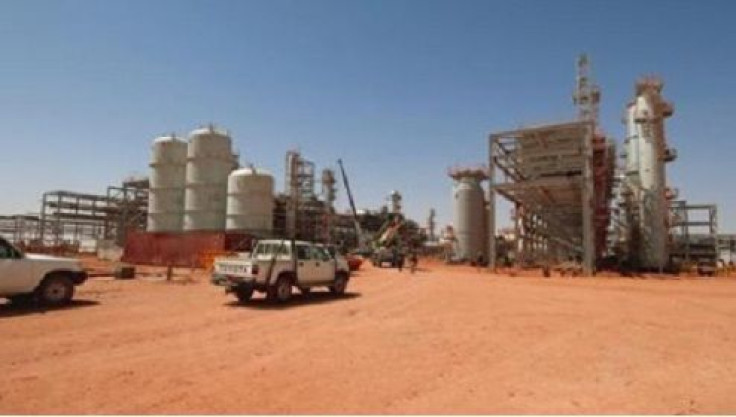 The death toll from a hostage crisis in Algeria rose Saturday, with the country's interior ministry stating that 32 terrorists have died and 23 hostages were killed.
The provisional death count by Algeria's Interior Ministry was released to the state media, Algeria Press Service, following a "final raid" on the Ain Amenas natural-gas complex on Saturday.
Eleven al Qaeda-affiliated terrorists were killed that day when Algeria's special forces stormed the gas facility in the Sahara desert, but not before the militants killed the seven remaining hostages. The bloodbath was a tragic end to the four-day siege that began on Wednesday when terrorists kidnapped hundreds of hostages, including dozens of foreign nationals, and holed up in the complex.
Sources told the state media that on Friday evening, extremists set fire to a portion of the complex installations, forcing the military to further act quickly to put it out.
Some 685 Algerian employees and 107 foreigners were eventually released before the final bloodshed.
Several Weapons Recovered
Following Saturday's raid, Algerian officials reported that they recovered the following weapons: six machine guns (FMPK), 21 PMAK rifles, two shotguns, two 60mm mortars with rockets, six missiles of type C5 60mm with launchers, two RPG7 with eight rockets and 10 grenades arranged in explosive belts.
A source also told the Algerian Press Service that officials also recovered "foreign military uniforms and a stock of ammunition and explosives."
Terrorists Responsible For Lives Lost
At least one American, Frederick Buttaccio, of Katy, Texas, has been confirmed dead. British media is reporting that five Britons are either dead or missing and that five Norwegians are unaccounted for.
"Well, there's no question that when this kind of terrorist act takes place and it involves hostages -- some of whom are American -- that's a serious matter," Defense Secretary Leon Panetta said on Friday. "And [the] United States takes that very seriously when our citizens are put in jeopardy by terrorists."
"So for that reason, we're looking at the situation very closely to determine exactly what happened, exactly what the situation is there on the ground," he added. "And then you can be assured that we're looking at all of the necessary steps that we need to take in order to deal with that situation."
French President Francois Hollande has defended the Algerian response to the hostage situation, telling the media, "Algeria has an approach, which, to me, as I see it, is the most appropriate, because there could be no negotiation."
The BBC reported that UK Defense Secretary Philip Hammond said the terrorists "bear sole responsibility" for the loss of lives.
There were reports that the terrorists were asking for the release of "Blind Sheikh" Omar Abdel Rahman and another man from the U.S. custody.
However, in a press briefing this week, State Department spokeswomen Victoria Nuland told reporters that "the United States does not negotiate with terrorists."
BP Employees Missing
BP (NYSE:BP), a partner in the joint venture whose complex is located in southeastern Algeria, on Saturday issued a statement noting that 18 of its employees were at the plant at the time of the attack. Fourteen of them have been confirmed safe with two having sustained injuries that are not considered life-threatening. However, neither the location nor status of the other four can be confirmed by neither authorities on the ground, international governments nor the company itself.
The names of the BP employees at the facility haven't been released out of respect for the families. BP said it has been in contact with the families.
"While the situation has evolved, it may still be some time before we have the clarity we all desire," Bob Dudley, BP group chief executive, said. "While not confirmed, tragically we have grave fears that there may be one or more fatalities within this number. Our focus remains on our colleagues who we have not yet been able to locate and on supporting their families through a time of agonizing uncertainty. BP is a company that cares about its people -- this is a difficult and sad time for us all."
© Copyright IBTimes 2022. All rights reserved.
FOLLOW MORE IBT NEWS ON THE BELOW CHANNELS