Alibaba's Risks: Chinese E-Commerce Giant Opens Books For Initial Public Offering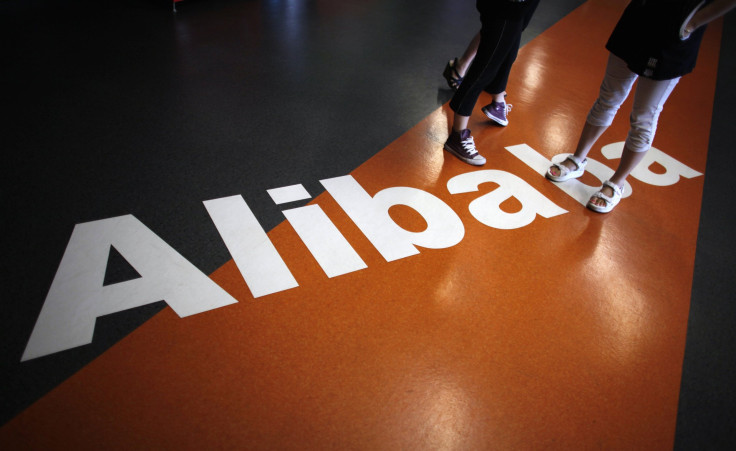 With its massive potential reach, Alibaba is a tempting purchase for institutional investors who've been eager to put money into China. The stock will inevitably end up in mutual and pension funds, the sort of portfolios that hold individual investors' savings -- turning millions of Americans into Alibaba stockholders.
But investors have hard questions to ask themselves first about the e-commerce giant, which is bigger than eBay and Amazon combined, but whose corporate structure and financial results remain relatively opaque.
Rapid Ratings, an independent ratings firm, is upbeat, giving Alibaba Group Holdings Ltd. a financial health rating of 76 out of 100 on the company's 100-point scale. (The company puts Amazon and Yahoo below 50 on the same scale.)
"We've given Alibaba a strong rating thanks to its good cash flow, liquidity and strong return on capital employed," said James Gellert, the CEO of Rapid Ratings. "There are risks well highlighted in the company's filing, but Alibaba's financials are substantially stronger than those of many other publicly traded companies."
The company intends to raise $1 billion in the IPO, according to the F-1, but is expected to raise $15 to $20 billion eventually, potentially surpassing Facebook's $16 billion offering in 2012, the New York Times reported.
But there are worrisome gaps in Alibaba's IPO filing -- most notably, the company's unconventional management structure. Its 28 partners retain the right to nominate a majority on the board of directors after it goes public. Yet this elite group remains so shrouded in mystery that David Webb, an activist investor based in Hong Kong, likened the management structure to the opaque organization of the Communist Party, calling the Alibaba partners the "Politburo," Quartz reported.
"It's important to remember why Alibaba is going public in the U.S.," said Reena Aggarwal, professor of finance and business administration from Georgetown University's McDonough School of Business, and an expert on financial markets with an emphasis on China. "It was not that the company had significant business in the U.S., but that its governance structure was rejected by regulators in the Hong Kong market."
Confusing and unknown Chinese accounting practices present a risk that Alibaba investors should weigh, says James Sanford, CFA and portfolio manager for Sag Harbor Advisors.
"No one knows what the system is," he said. "Is there really a rule of law, is there fair accounting? Is there ethics? There's been a number of fraudulent companies. There's a lot of cheating going on."
Alibaba has reported under U.S. accounting principles (GAAP) as a part of Yahoo! since 2008. In addition, PriceWaterhouseCoopers' office in Hong Kong has performed accounting services for them since 1999.
Another key piece of information for potential investors: individual financial numbers from two of Alibaba's biggest online marketplaces -- Taobao and Tmall, currently lumped together in a line called "China commerce retail business." They brought in $5.4 billion in the first nine months of 2013, more than 83 percent of the total revenue of the entire company.
"As an investor, I would want to know how each of these major segments is performing, and what their growth potential is," Aggarwal said. In the prospectus, Alibaba says its operating philosophy is to manage "various business units to a single profit and loss," to promote cooperation between business units. It avoids placing financial targets for individual businesses.
That's not much to go on.
"I really have to caution small investors on stepping into, essentially, this casino, and buying," said Sanford.
This is only the first step on Alibaba's now official march to its public offering. More information is likely to become available as the first day of trading grows closer, with investor roadshows and amendments to the initial filing.
With all its unknowns, as an entry point into the vast Chinese economy, Alibaba may prove too attractive to pass up. The stock will no doubt end up in mutual and pension funds, enabling many Americans, quite literally, to have a stock in the company's future.
Meagan Clark contributed to this report.
Update: This story was updated at 4:17 pm ET on May 8, 2014 to clarify some of Alibaba's accounting practices.
© Copyright IBTimes 2023. All rights reserved.
FOLLOW MORE IBT NEWS ON THE BELOW CHANNELS