Alleged Quran Desecration Sparks Muslim-Christian Violence In Lahore, Pakistan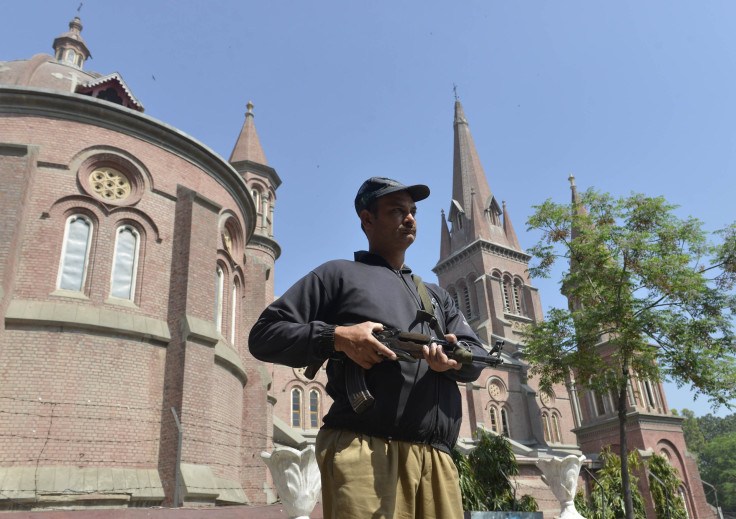 Mob violence erupted in the Sanda area of Lahore, Pakistan, Sunday following reports a Christian man had burned pages of the Quran, various reports on Twitter and in niche media sources indicated. According to Christians in Pakistan, a nonprofit organization, a Christian man named Humayun Masih was burning newspapers when onlookers assaulted him, claiming he was burning verses of the Quran. He was taken to the local police station to be charged under section 295-B of Pakistan's penal code, which makes it unlawful to desecrate the Quran.
Sources in Pakistan and local media are offering conflicting reports, but several indicated a mob of Muslim religious leaders gathered in the Sanda area to protest, blocking roads and demanding that Masih be burned alive. Other reports suggest a church was pelted with stones.
Local police reportedly intervened to disperse the mob, which was calling for the burning of Christian homes, Pakistan Today reported. Clashes between law enforcement and locals allegedly turned violent, as members of the mob threw rocks at police officers trying to contain the violence.
Haider Ashraf, a member of local law enforcement, was reportedly attacked in the clash and suffered a head injury.
Christians are the largest religious minority in Pakistan, where there is a long history of persecution against minority religious groups. Pakistan's draconian blasphemy laws are often used against Christians, as in the case of Asia Bibi, a Christian woman who has been sentenced to death for allegedly insulting the Prophet Muhammad.
In 2013, more than 100 houses were burned in a Christian neighborhood in Lahore after a Christian was alleged to have made blasphemous remarks. Most recently, two churches in Lahore were attacked in March. At least 17 people were killed and many more seriously wounded.
© Copyright IBTimes 2023. All rights reserved.