Amanda Knox's New Boyfriend is a Guitar Student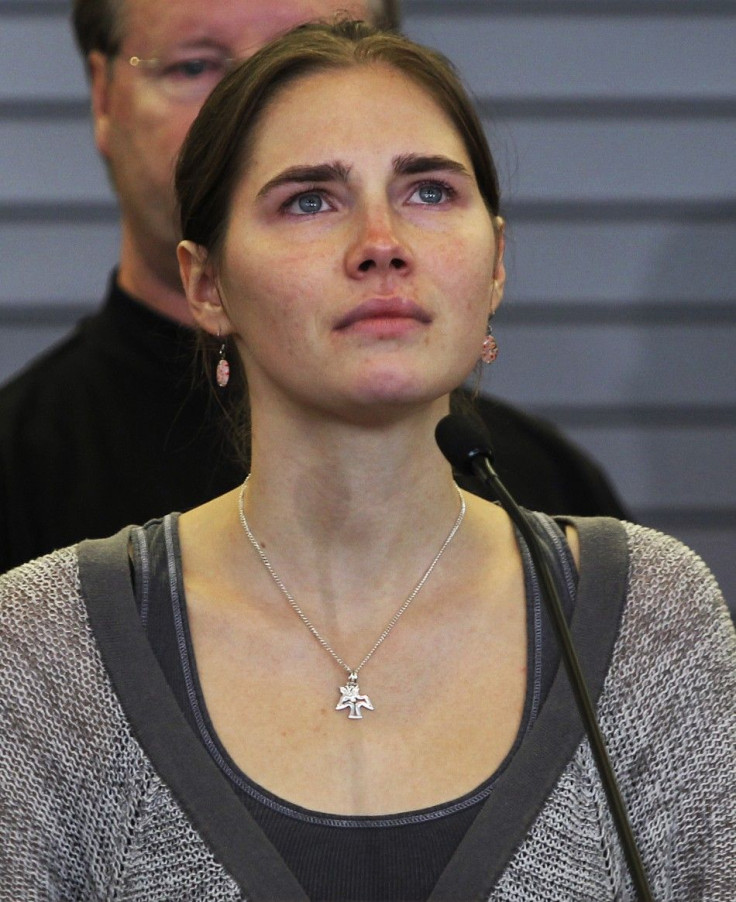 Amanda Knox seems to have returned to her normal life in Seattle after being released from an Italian prison where she had spent four years.
Knox, 24, was spotted walking hand in hand with a man last week in Seattle, four weeks after she had been acquitted of killing her British roommate Meredith Kercher in Perugia.
Knox has started dating her old friend James Terrano, who is a classical guitar student at the University of Washington.
Terrano's brother William confirmed to Mirror News Tuesday that Yes, she's dating my brother. They have known each other for years. We've all been friends since before Amanda went to Italy.
The couple were seen coming out separately from their shabby £950-a-month shared apartment in Seattle's rundown Chinatown area Friday.
Knox remained silent about her new relationship and said, I can't tell you anything.
Terrano didn't say anything about their relationship when he was asked whether he was serious about Knox. He just replied: I'm sorry.
But Knox's Italian ex-boyfriend Raffaele Sollecito, who last month said that they could soon be reunited, confirmed Tuesday that they would not be reuniting and said: It's all over between us. I still have a great affection towards her but nothing else. I wish her all the happiness in the world.
As the couple walked out in the city Tuesday, Terrano wrapped his arm around Knox's shoulders. The body language of the couple also stated that there was something more than just a friendship.
The pictures of Knox with Terrano came out days after she had been criticized by Meredith Kercher's father John as insensitive after she was spotted attending a Halloween party on the eve of the fourth anniversary of their daughter's death.
John Kercher said: I think it's very insensitive of Amanda Knox, especially considering it is the fourth anniversary of Meredith's death. The anniversary is obviously a very difficult time for our family, and images like this don't help.
© Copyright IBTimes 2023. All rights reserved.