Amazon Wildfires: Bolsonaro Defiant, Asks Rest Of The World To Stop Interfering
Amid growing global concern about the burning Amazon, Brazilian President Jair Bolsonaro remained defiant in accepting the seriousness of the issue and asked the rest of the world to not interfere in their national matters.
In a live Facebook broadcast, Bolsonaro reacted angrily to the so-called meddlers who tried to intervene in Brazil's sovereignty.
"These countries that send money here, they don't send it out of charity. ... They send it with the aim of interfering with our sovereignty," he said, in reference to the aids that have coming in to help Brazil cope with the crisis. Bolsonaro himself had said earlier on Thursday that Brazil did not have the resources to fight the "criminal fires" in Amazon.
In another flip-flop on the side of the President, he agreed for the first time that farmers could be intentionally setting the forest on fire to clear up land for farming. On Wednesday, he had blamed the non-government organizations of playing a part in spreading the fire but failed to offer any kind of proof to support his allegations.
The wildfires that have been raging on in Amazon have come under much criticism after many imminent personalities took to social media to express their concern. French President Emmanuel Macron is the most recent person to equate the fire to an 'international crisis', calling on the G-7 nations for an urgent discussion on the matter at the France summit this week.
"Our house is burning. Literally. The Amazon rain forest — the lungs which produces 20% of our planet's oxygen — is on fire," Macron tweeted.
Bolsonaro responded to the tweet saying," I regret that Macron seeks to make personal political gains in an internal matter for Brazil and other Amazonian countries. The sensationalist tone he used does nothing to solve the problem."
United Nations Secretary-General António Guterres also took to Twitter to condemn the fires. "In the midst of the global climate crisis, we cannot afford more damage to a major source of oxygen and biodiversity. The Amazon must be protected," the tweet said.
Earlier on Thursday, the Brazilian government had complained that critics, who are targeting Bolsonaro for not doing enough about the fire that is devastating large sections of the Amazon, are nothing but the part of a smear campaign targeting the Brazilian president.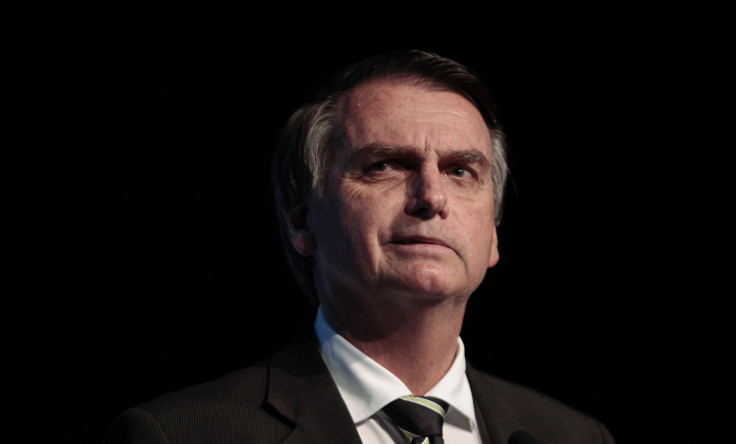 © Copyright IBTimes 2023. All rights reserved.