America Failing To Attract Immigrant Workers, Entrepreneurs: Report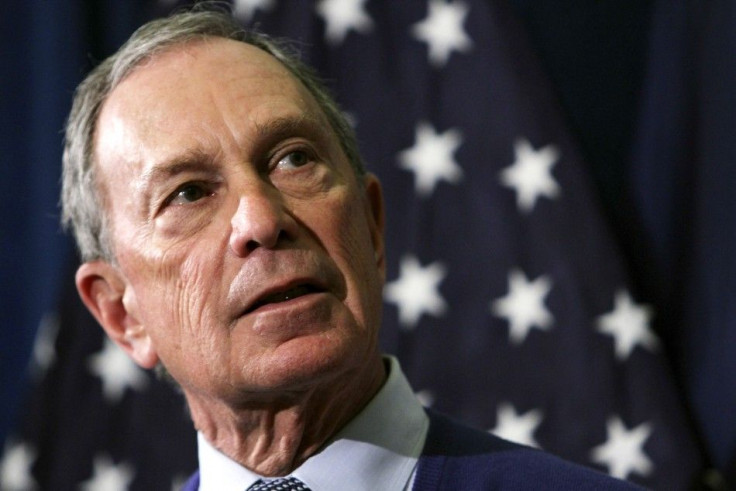 A scathing new report details the way the United States is failing to attract and retain the immigrant workers -- skilled and unskilled -- who are crucial to thriving in a global economy.
Commissioned by the organizations Partnership for New York City and Partnership for a New American Economy and touted by New York City Mayor Michael Bloomberg, the analysis compared American immigration laws to immigration systems in other countries intent on encouraging certain kinds immigrant labor. The conclusion: the United States is falling behind because of its irrational and undirected immigration policies.
U.S. - Still The Golden Door?
Competition from robust economies in countries like Brazil, China and Singapore has dimmed America's reputation as the preeminent destination for immigrant strivers, the report argues, and immigration laws have not caught up.
For example, the United States does an excellent job of enticing foreign students, often subsidizing their education, but does not give them preferential treatment when they seek visas to remain and apply their degrees in the United States. The result, the report's authors write, is that American schools are training students to compete with American companies.
American immigration policy now unintentionally undermines growth and prosperity, the authors wrote. The US leads the world in numbers of international students, but has no program specifically designed to facilitate - or incentivize - permanent residency, not even for highly talented and marketable graduates.
Talent Shortages In Science, Tech, Engineering
Immigrant-friendly policies could also help address key labor shortages, the authors argue.The growth rate in the U.S. labor force has been diminishing for decades, recently dropping to less than one percent. That means there will not be enough American workers to fill rapidly proliferating jobs in burgeoning science, technology math and engineering (STEM) fields. An easy solution, the report says, would be to extend visas to foreign students who obtain STEM degrees at American universities.
The authors note that Canada maintains and regularly updates a list of industries that have labor shortages and apportions visas accordingly; the United States has no such system. They suggest scrapping current yearly limits on the H1-B visa for skilled workers -- the current quota of 65,000 a year always runs out -- and awarding more green cards, or legal residency, to immigrants likely to find jobs that help the economy.
Also lacking is a visa category for foreign entrepreneurs who want to launch their new enterprises in the United States. The report offers as an example a Chilean program that offers one-year visas and startup funding to aspiring business entrepreneurs. The program has been flooded with thousands of applications, many of them from the United States.
The report's recommendations are not restricted to skilled labor. The authors cite the role immigrants in the construction industry played in rebuilding shattered towns after Hurricane Katrina; by contrast, they write, a tough new immigration law in Alabama has hindered the state's ability to recover from a debilitation 2011 tornado season.
America has always been a magnet for the world's most talented and hardest working - our success has been built on immigrants who have powered our industries and started new ventures that today rank among the world's leading companies, Bloomberg said in a press release. But we are quickly losing our edge as other countries adopt smarter economic-driven immigration policies. The future is on the line - now is the time to reform the system and welcome the workers who will continue our success as the world's leading economy.
--
© Copyright IBTimes 2023. All rights reserved.
FOLLOW MORE IBT NEWS ON THE BELOW CHANNELS