American Flags That Are Made In China Now Banned From US Military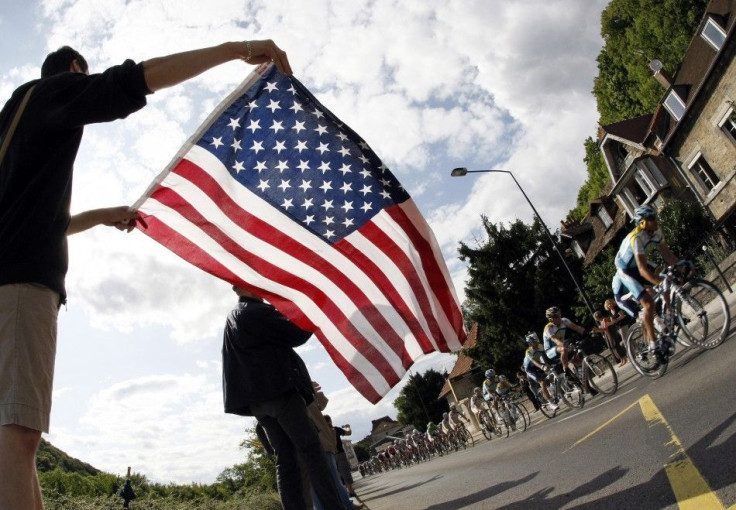 The national flag, the most recognizable symbol of the United States, has, in many cases, been made in China lately. But the Stars and Stripes displayed by the military is about to get more American.
CBS San Francisco is reporting that Rep. Mike Thompson, D-Calif., whose district includes the Napa-Sonoma wine region, drafted legislation to require that all flags purchased by the Department of Defense be 100 percent "Made In America." Thompson's idea was enacted as part of the 2014 omnibus appropriations bill.
"I thought it was appalling our Department of Defense would have flags made in other countries," Thompson was quoted saying. "But it's also important because we need to be making more in America."
While the armed forces will be receiving brand new all-American flags, this won't be the case for the whole government. The main reason is that making them in America is significantly more expensive. A similar bill that would require all federal agencies to purchase American-made flags has repeatedly failed because it would cost too much. According to the Flag Manufacturers Association of America, approximately 94 percent of American flags that were imported to the U.S. were made in China, making it a $3 million import industry.
Still, for Thompson, who is a Vietnam War veteran and a Purple Heart recipient, this is a win.
"I am proud to have worked to pass this law so that our men and women in uniform never have to fight under a U.S. flag made overseas, and so that our Defense Department never again spends American tax dollars on a U.S. flag made overseas," he said.
The new law is an addition to the existing Berry Amendment, which passed in 1941. The original amendment bans the Defense Department from buying food, clothing, uniforms, fabrics, steel products, or tools that are not grown or manufactured in the United States, barring extremely rare situations.
© Copyright IBTimes 2023. All rights reserved.