Amid Chinese Crackdown On Golf, Communist Ban Leaves Future Of Sport In China Uncertain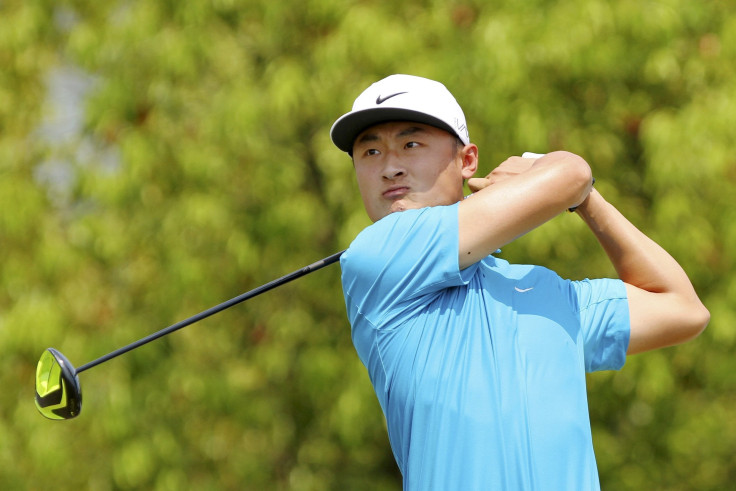 Last November, Bubba Watson dug his heels into the greenside sand bunker on No. 18 at Shanghai's Sheshan International Golf Club. He tilted back a sand wedge and flopped a pitch shot onto the green, the ball speeding into the hole for an eagle, the stunning shot forcing an overtime playoff against South African golfer Tim Clark that Watson would ultimately win. It was one of the signature moments of golf last year, Watson roaring in celebration before collecting his $1.4 million winner's check at the China-hosted tournament sanctioned by the PGA and other major golf associations.
Despite the big payday at the HSBC Champions, one of the important World Golf Championship events, and a growing presence of the game in China, the country has had a long, complicated relationship with golf. In the year since Watson's triumphant moment in China, officials there have cracked down on the game. Last week, members of the Communist Party were forbidden from playing what has long been viewed as a hobby of the über wealthy, the unofficial boardroom for corrupt dealings and unnecessary extravagance. With an economic slowdown in play, what was once a place of great hope for the sport now faces a new reality as the PGA Tour and golf brands try to expand into a country where many officials continue to actively work against the game.
"It has been a historically bad year for golf in China and that's saying a lot. China has never really welcomed the game with open arms," said Dan Washburn, author of "The Forbidden Game: Golf and the Chinese Dream."
A Complicated History
As recently as this summer, China was projected to be an area of growth for golf due to its massive population and a growing interest in the game. China-based company Huidan Research valued the industry in 2013 to be worth 6.2 billion yuan, or about $976 million, up 10 percent from the year before. As many as 1.1 million Chinese citizens were estimated to play the game and numerous courses had been built within the decade. Since the first new golf course was built in China in 1984, the number, which is hard to pin down because of China's laws against golf, has grown to anywhere from 600 to 1,000 in 2015. The PGA even started a developmental tour in the country last year and bright homegrown stars like Guan Tianlang, who made the cut at the 2013 Masters at just 14 years old, have begun to emerge. Yet despite the boom in popularity, golf's relationship with Chinese authorities was still tenuous at best.
Building golf courses was technically outlawed in 2004, but developers skated by with "wink-wink" agreements in which planned courses were labeled as anything but golf establishments.
"Over the decade that followed [the ban] no other country in the world built as many golf courses as China, not even close," Washburn said. But amid an economic slowdown that has left China reeling, officials have begun cracking down on a sport seen as a rich man's game.
Following the 1949 revolution in China, communist revolutionary Mao Zedong dug up all golf courses and effectively banned the game for all public officials, a move that was technically never walked back. And as courses began to be built again, problems arose. Farmers were forced off their land and precious water was spent to keep grass green. Officials who played the prohibitively expensive game -- even more costly in China than the U.S. -- were often billed as corrupt, with only the exceptionally rich being able to afford the game, Washburn said.
In December of last year Chinese President Xi Jinping began closing down golf courses and taking rules against the game more seriously, according to the Wall Street Journal. A major blow came when Chinese authorities shut down 66 courses as a part of a renewed crackdown on the game in March. Most recently the Communist Party in China last week effectively banned its 88 million members from golfing by prohibiting them from joining golf clubs.
China has stepped up efforts in 2015 to close the gap between the technical laws of the land and reality.
"China has always seemed to be very good about compartmentalizing its attitudes toward golf," Washburn said. "You can see this big crackdown on golf on the one side, and on the other side you see some of the biggest international golf tournaments in China, you see the PGA Tour trying to move into China, all the big brands trying to make inroads into China."
A New Reality
Amid the renewed crackdown, golf brands still want to sell gear and professional leagues still want to expand. There's a growing middle class in China with money to spend and the country as a whole is moving toward a more consumer-based economy. But what the officials decry still holds massive sway.
"When the government says your sport isn't acceptable, it creates a tremendous challenge in China, more so than in other countries," Paul Swangard, former director of the University of Oregon's Warsaw Sports Marketing Center, and an expert who has worked extensively in China, said. "In some ways there is a wait and see approach, in my mind the industry of golf in China doesn't disappear overnight."
Golf's main challenge in China is one of perception. With the government pushing against the sport, many are likely to turn away from the links. It's a more pronounced version of the game's struggle globally: Golf is especially seen as a game for the rich and disconnected in China. "In essence, what the sport has to do is reposition itself [from] being seen as elitist and stuck behind luxury concrete walls," Swangard said.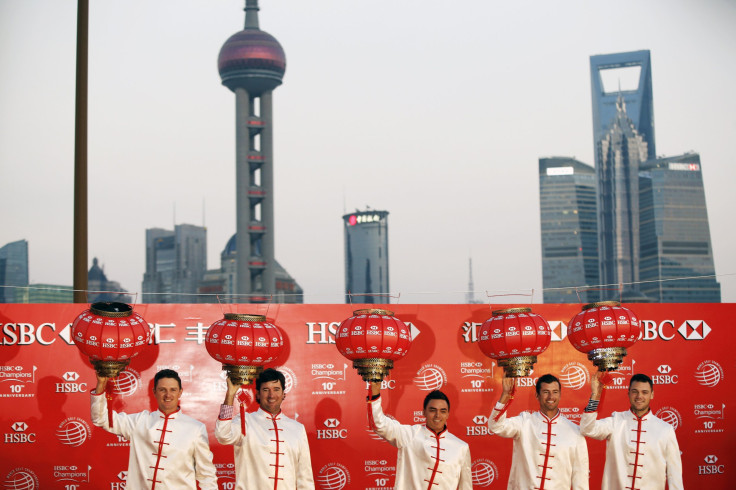 If 2013 and 2014 largely brought promises of continued growth, 2015 has tempered those visions. With China's economy still hamstrung and officials apparently on the hunt, those eyeing a foray into the Chinese golf market will likely have to tread carefully.
"Those hoping to conduct golf business in China will have to provide products and services that support and reinforce the government's current [business] positioning and vision," David Carter, executive director of the University of Southern California's Marshall Sports Business Institute, said in an email. "They may also need to create acceptable golf-related experiences that cater to the golf [demographic] but that are not inconsistent with the heavy hand of government."
Still, it's unlikely the PGA Tour, which declined to comment for this story, will be moving its China tour anytime soon. Along with PGA Tour Latinoamérica and PGA Tour Canada, PGA Tour China is one of three that offer spots in the PGA's second-tier Web.Com Tour to top qualifiers. And on Nov. 5-8, the best golfers on the planet will make their way to Shanghai, where just last year Watson sunk his miraculous shot from the sand.
"It's an exciting time for golf in the region and I think HSBC has done a fantastic job in opening up the world of golf and helping to establish China on the world map of golf," Watson said ahead of his 2015 return to Shanghai, according to the website for the Asian tour.
As Watson suggested, the game has certainly grown in China since the flagship Asian tournament began in 2005. But a decade later, its place in the country is as uncertain as ever. Those following the game's growth will watch with keen interest the popularity of the HSBC Champions, tracking attendance figures, local media coverage and if the tournament is greeted with excitement.
"It'll be a really interesting snapshot [of] where the game sits in the market right now," Swangard said.
© Copyright IBTimes 2023. All rights reserved.